Get LG's 55-inch B2 OLED for £750 with this John Lewis code
A fantastic deal on our top gaming TV recommendation.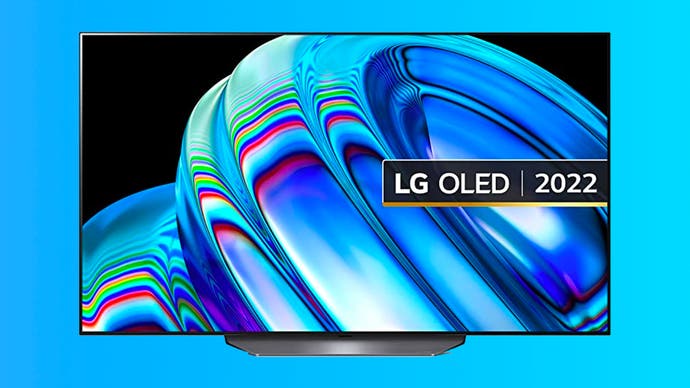 LG's B-series OLEDs are their best value offerings for gamers, thanks to their combination of C-series features with a previous-gen processor at a tidy discount. Today you can pick up the LG B2 OLED for a staggeringly low price: just £750 for the 55-inch LG B2 with code MYSAVE50 when you have a free 'My JL' membership.
To take advantage of this offer, you will need to become a My John Lewis member. It is a free sign-up and takes only a minute or two to complete.
Now that's out of the way, let's talk about the B2. This mid-ranger comes between the A2 and C2, with the same OLED panel as the LG C1 (versus the OLED Evo on the C2), two HDMI 2.1 ports (versus four on the C2) and the 2021-era Alpha 7 Gen 5 processor (versus Alpha 9 Gen 5 on the C2). Apart from these differences, the B2 is otherwise basically identical to its more expensive counterpart - which we rated as the best 4K TV for HDR gaming.
The only real sacrifice here then is that older panel, which isn't quite as bright as that of the C2 - but still provides the same inky blacks, perfect pixel response times, wide viewing angles and gorgeous colour reproduction. I'd say the C2 is worth the upgrade for use in a bright room, but if you do most of your gaming/watching after dark, then this is a great way to save significantly versus the C2. For reference, the C2 is £1119 at John Lewis with the same MYSAVE50 code, or £1019 after taking into account the £100 voucher you get with it).
With two HDMI 2.1 ports, you can connect a PS5 and Series X simultaneously - or perhaps a modern PC and a games console of your choice - with VRR support across all platforms, from HDMI Forum VRR for console gamers and AMD FreeSync plus Nvidia G-Sync for PC users to ensure a low input lag, tear-free gaming experience. LG also bundles in a handy Game Optimiser mode which, as the name suggests, will optimise your experience based on the type of game you're playing to give you the best playing experience possible, opting for the lowest latency connection and so on.
If you're someone wanting to get into the world of OLED TVs, but you've been waiting for a more affordable entry point, then this deal from John Lewis on the 55-inch LG B2 may just be the perfect way in - and £750 for an OLED of this size and quality is a terrific bargain.