Start 2023 off right with this ultra-light gaming mouse for £15
A top DF recommendation for FPS gaming, at a historic low price.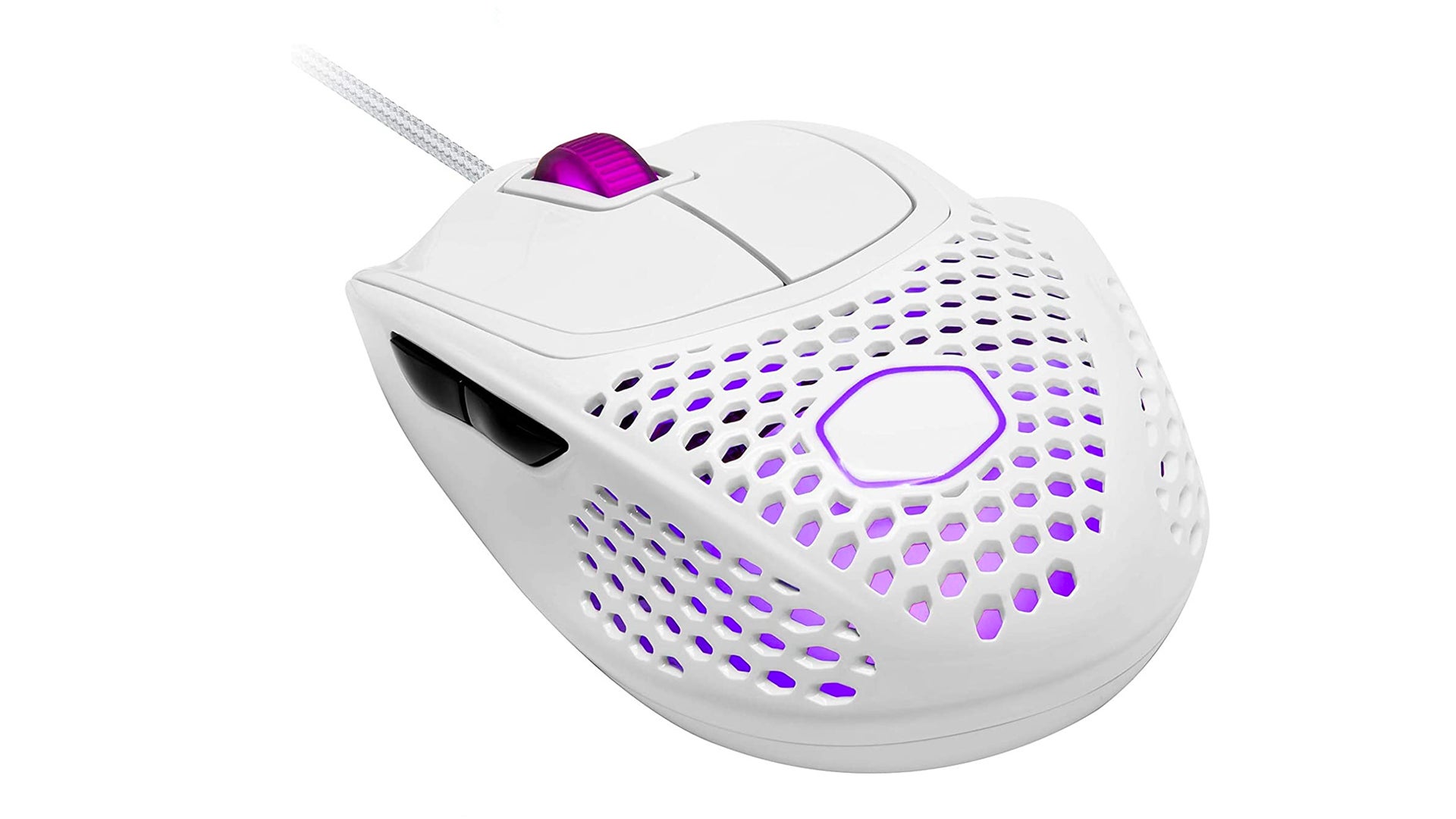 Well, after some time off for Christmas and New Year festivities, it's time to get back in the saddle for more deals-related action. First up for 2023 is this solid option on a DF-favourite gaming mouse, the Cooler Master MM720. It's down to just £15, an incredible bargain for one of the best ultralight gaming mice on the market.
The first real thing to note about the MM720 is its unusual shape. It's an especially sculpted frame with a wide stance that's ideal for claw grippers, according to Cooler Master themselves. This may take some getting used to if you're used to a more orthodox design, but it's surprisingly comfortable and easy to grip. The MM720 also weighs just 49g, meaning this mouse is particularly amenable to snappy flicks of the wrist in FPS games, too.
As for its sensor, the MM720 utilises a 16,000 DPI Pixart 3389 sensor, which is a reliable choice, and should ensure some solid sensitivity and speed, too. Intriguingly, this is a mouse that utilises LK optical switches, as opposed to the more popular and almost standard-issue Omron choices, but in testing, there doesn't appear to be too much different in feeling, meaning reliable and speedy inputs should be on the cards, too. The only weakness in terms of buttons and things we found was the especially smooth scroll wheel, although you may prefer that as opposed to something a little more tactile.
The honeycomb design here also lends itself to the MM720 offering some solid RGB coverage, which should be pretty sharp and vibrant, as well as also allowing this mouse to look pretty fetching in the white colourway on offer here. For something a bit more standard looking though, it is available in black, although you will be paying a little more for the privilege.
For just over £15, the Cooler Master MM720 is a real New Year's bargain, and if you'd like to try out an intriguing looking ultra-light weight mouse for a lot less, then you may just want to grab one.