Need some RAM? This ADATA XPG DDR5 32GB kit is going for £116 with this code
The cheapest 32GB DDR5 RGB RAM kit we can find.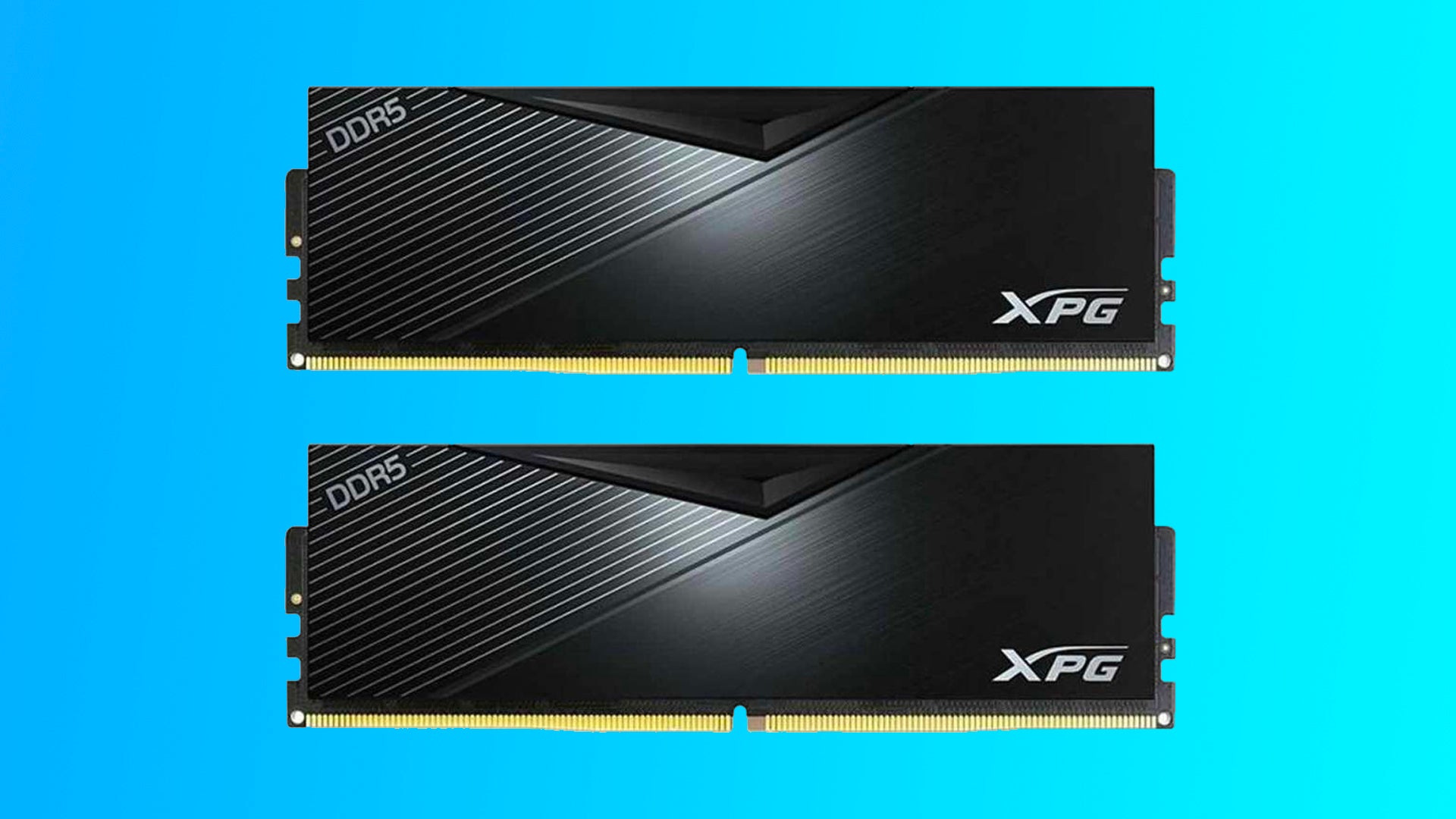 DDR5 RAM really has begun to come down in price as the last couple of years have rumbled on, and 2023 has already seen some pretty decent RAM deals come about - a case in point is this excellent set of 32GB DDR5 5200MHz RAM from Adata, which Tech Next Day has for £116 with code TND-10.
DDR5 certainly has ushered in a new age of speed when it comes to RAM, and this Adata kit is rated for up to 5200 MT/s, which is a major boost when it's compared to older DDR4 kits - and slightly, measurably beyond the base DDR5-4800 JEDEC spec. Previously, we've seen it possible to overclock DDR5 RAM beyond its rated specs, often by around 10 percent or so, so you may be able to get upwards of 5600MT/s out of this Adata kit with the right settings.
You're going to be getting 32 gigabytes of RAM here, which is what you'd want for content creation tasks that can require more than gaming alone. Of course, doubling your RAM from 16GB also means that
Of course, the only thing to really look out for with DDR5 RAM is compatibility with your system, and you need an especially new system for it to work. For reference, you'll first need a motherboard with a chipset that works with either 12th or 13th gen Intel processors, such as any Intel 600 or 700 series boards, or one that works with AMD's new Ryzen 7000 processors, which is their 600-series. Once you've confirmed your mobo and processor support DDR5, then you're good to go!
Oh, and it's also worth noting that this kit does come wih fancy RGB lighting to add even more colour to your setup. Besides this, this Adata kit also comes with a fetching black and silver heatspreader to offer some nice contrast, and even without that RGB lighting enabled, could help to make your killer rig look pretty mean indeed.
For £116 or so, this 32GB kit of DDR5b Adata RGB RAM is an absolute steal if you are someone who wants to take advantage of faster speeds afforded by a new hardware standard, and therefore make one of the fastest rigs you can right now.