Grab our top 60% mechanical keyboard pick for 46% off today at Amazon
The Razer Huntsman Mini looks great and performs beautifully too.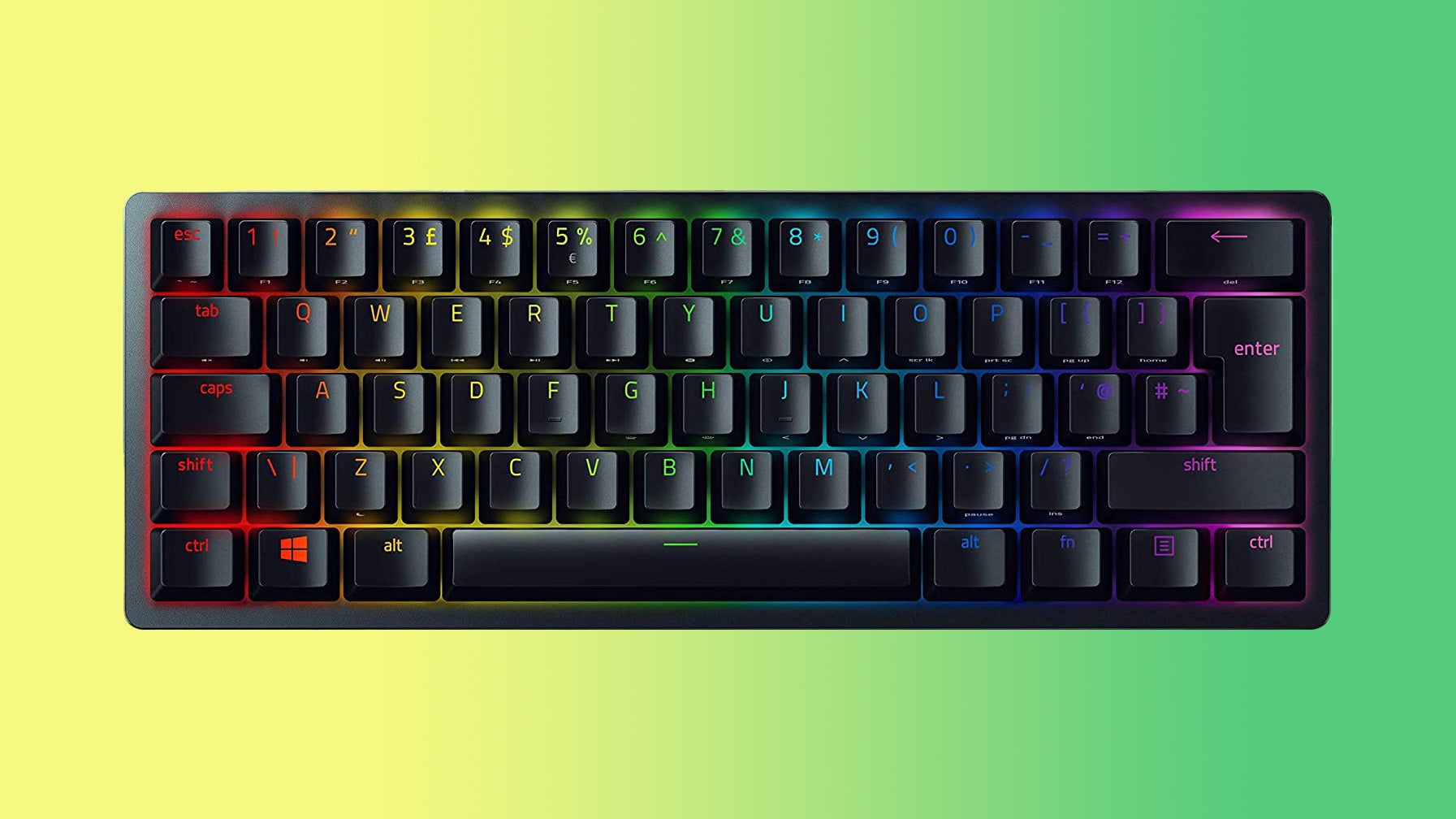 If it's a compact but powerful gaming keyboard you're after from one of the most well-regarded manufacturers in the business, then listen up: the Razer Huntsman Mini is currently available from Amazon for £70, or 46 percent off its usual price of £130.
It was rare to see mainstream 'board manufacturers even delve into smaller layouts like the nifty sixty, but Razer gave it a fair go and offer the convenience and aesthetic of a smaller key layout all wrapped up in the brand's sleek styling. Going for a 60 percent size gives you just the keys you need for gaming, with everything else accessible via a function layer. This has huge ergonomic benefits - your mouse can be in line with your arm rather than stretched out wide - and of course it looks clean as well, whether you choose the white or black model. The fact the USB-C cable is also detachable is also convenient, allowing you to pack away the cable separately for travel, install your own fancier coiled cable for the aesthetics... or just replace a broken or misplaced cable down the line.
Inside, the Huntsman Mini packs in Razer's new optical switches - specifically, its red linear opticals. These offer a 'light and instant' key feel, thanks to a shorter travel and low actuation force, and can also be detected faster than traditional mechanical switches - every little helps, I suppose!
Based on my testing, the linear switches offer excellent performance, with a consistent and smooth keypress, as well as minimal key wobble, which is especially welcome. This Huntsman Mini also brings with it some especially high quality PBT keycaps with backlit legends, which are generally more durable than their cheaper feeling ABS counterparts, and also won't succumb to the shine that those ABS caps often do after heavy usage. Secondary functions are printed on the front of the keycaps, so finding all of those functions is super easy - you don't have to consult a manual to work out where the Print Screen key is, for example. The keyboard is also extremely well-built, with an aluminium chassis that's rarely seen at this kind of price point.
The Huntsman Mini also comes with Razer's vibrant Chroma lighting, as well as the brand's Synapse software, which provides the chance for you to customise and configure the board's lighting with intricate custom effects, as well as a shedload of presets, and also allows you to remap keys and program macros with ease.
Overall, this is an awesome small form factor keyboard which is why we've recommended it since its release in 2020 - and it's great to see it at a significantly more affordable price point thanks to this £70 deal. Check out some reviews yourself, and pick this up if you're interested!