Nab a full-size HyperX mechanical keyboard for £50 from HP in this early Black Friday stonker
Something to get hyper about.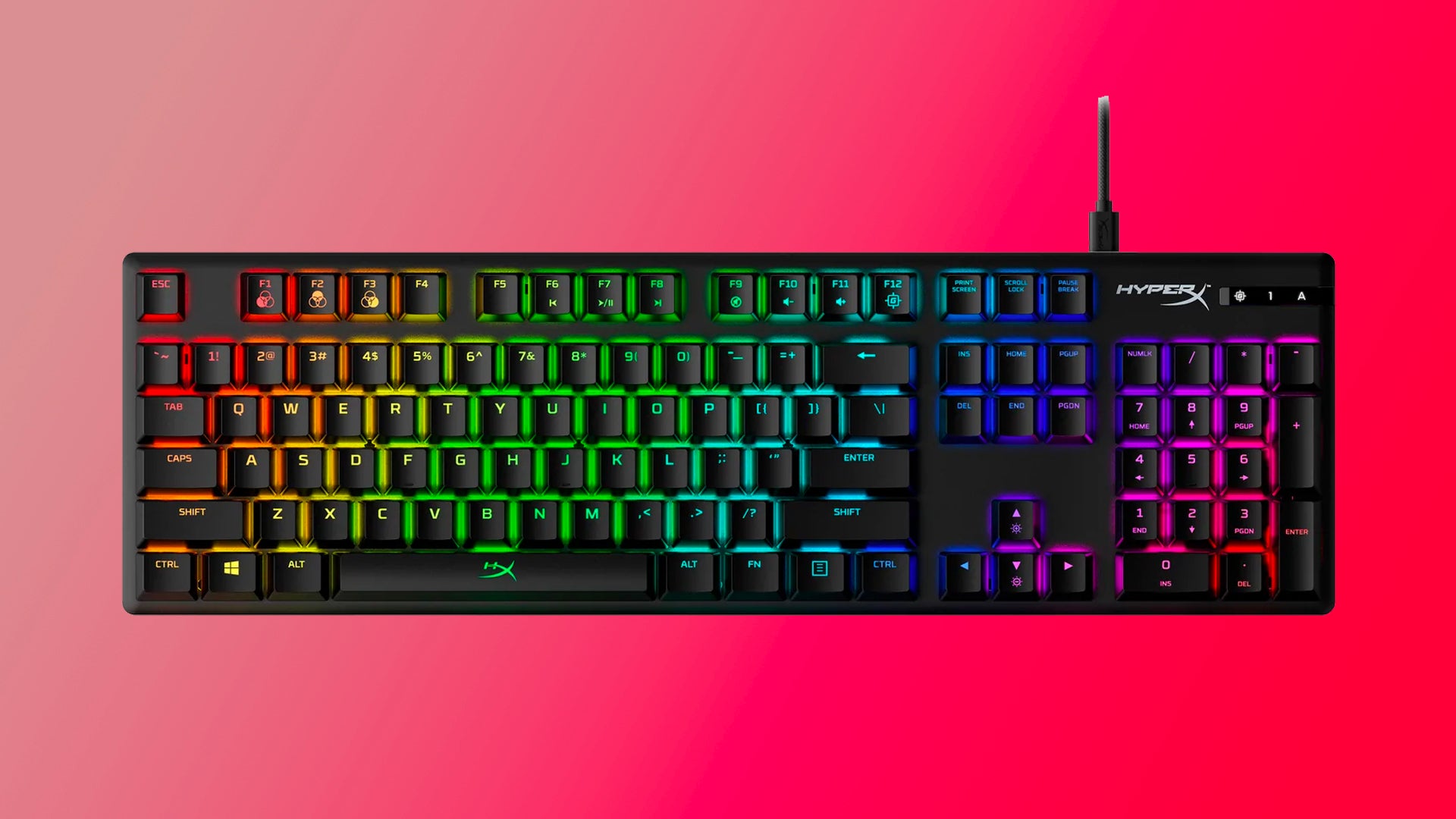 Mechanical keyboards are brilliant, but it can be tough to find one that does what you want at a low price - but today you can get the excellent HyperX Alloy Origins keyboard for just £50 after a £60 reduction. That's an excellent price for a full-size UK layout keyboard with fast, quiet HX Red switches, a metal chassis and RGB backlighting.
Full-size keyboards provide an amazing all-round experience, given you're getting the full complement of keys, including both a number pad and nav cluster, which are usually omitted from more enthusiast-grade layouts, such as TKLs, 65 percent or even 40 percent boards. It must also be said that as the Alloy Origins' frame is comprised from aircraft-grade aluminium that it should also be pretty sturdy, too.
Inside, the Alloy Origins utilises HyperX's own HX Red switches, which marks a departure from HyperX boards of old, which usually came with a good selection of Cherry MX options. Nonetheless, the HX Reds should offer a light and linear keypress, with a 45g force. They should therefore be ideal for gaming, especially FPS titles where it's usually the fastest fingers that win.
RGB fans won't be disappointed with the Alloy Origins, either. The lighting here should adorn your keeb with a full spectrum of vibrant colour and aid in adding some extra razzle-dazzle to your setup. In addition, for extra customisation, you can also download HyperX NGenuinity, which allows you to not only fiddle with the RGB here, but also configure macros for even faster and perhaps more useful inputs. It's a remarkably simple software suite to use, so you should be able to get to grips with it rather easily indeed.
It's especially hard to argue for £50 as to the sheer value for money you're getting with the HyperX Alloy Origins. Not only are you getting a full-size board with a sturdy aluminium chassis, but also one with precise and snappy Red switches, as well as some vibrant and configurable RGB lighting, which sweetens the deal even more.
For more recommendations, check out our guide to the best mechanical keyboards for gaming, typing and coding. And for more Black Friday deals, follow us on Twitter @dealsfoundry and stay tuned to Eurogamer!