Final Fantasy 12's remaster delivers 60fps on Xbox One X - but is there a catch?
Plus: Switch's portable and docked modes analysed.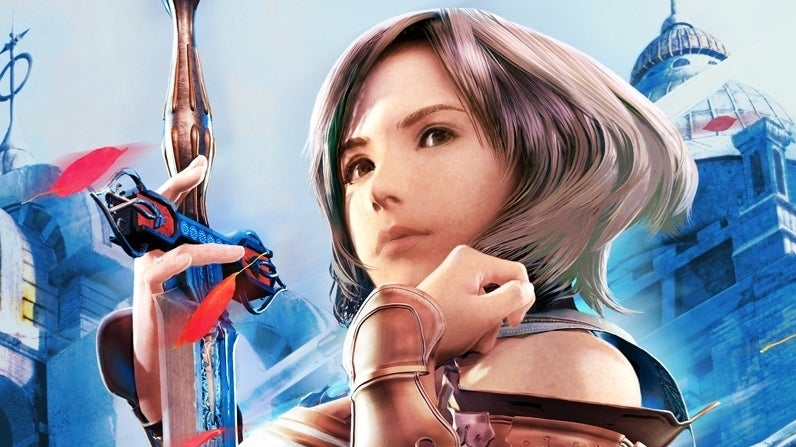 Released towards the tail-end of PS2's lifespan, Final Fantasy 12 is a masterpiece in JRPG design that holds up beautifully in its modern day remasters for current-gen hardware. We've seen PC, PS4 and Pro releases of FF12: The Zodiac Age - each delivering higher resolutions and improved effects. But now there are two new further updated releases of the Square classic with even more to offer. FF12 is now available on Switch while enticingly, the Xbox One X version offers the first chance to play this iconic game at 60 frames per second on a console. Portable FF12 or full frame-rate - which offers the best way to play? And how do the existing PS4 versions compare?
Of course, this isn't the first Final Fantasy remaster to arrive on Switch and Xbox in the wake of a well established PS4 remaster. Virtuos Studios' Final Fantasy 10 remaster arrived a couple of weeks back - and it's well worth a look. It's still pegged to 30fps on all platforms, but it's rendering at 1080p on Xbox One and the docked Switch (dropping to native 720p in portable mode) while Xbox One X runs at full 4K. Texture quality, texture filtering and ambient occlusion vary across systems, but it's a solid, consistent effort overall. However, last week's Final Fantasy 12 releases switch things up considerably, sometimes surprisingly so.
Before digging into the technical specifics, it's worth pointing out that Virtuos hasn't just changed up the game in terms of visuals - there are gameplay improvements too. The freshly minted Switch and Xbox releases allow users to reassign jobs mid-game, and even unload three gambit presets per character, while players also get to keep your items in a New Game+ playthrough.
All of the Zodiac Age enhancements we enjoyed on PS4 - including the upgraded texture filtering and treatment to the original assets - also make the grade for the new versions. The lighting upgrades and reflections stay in place too and the game includes the 2x and 4x fast-forward options as usual. Also, there are two language tracks and three versions of the soundtrack. Think of the new launches as enhanced Zodiac Age releases - as the moment, the PS4 version hasn't received any of the new updates.
Based on what I've played so far, it's likely that the Switch version will be my platform of choice for revisiting this classic. It's by no means the most technically advanced rendition, using dynamic resolution scaling around an 864p target while docked, dropping to 576p in mobile play. However, the image is still clean and well presented owing to its post-process anti-aliasing and the prospect of playing this game on the go makes it the best choice for me personally.
It's a 12GB download on Nintendo's hybrid up against a 26GB footprint on Xbox and as such there are some reductions to texture quality on buildings and objects, and there's a slight shift in audio fidelity. However, cuts are limited overall and even object draw-in is the same as the Xbox game. Fundamentally, it's a great remaster that works well as both a home console release and a mobile experience.
PlayStation 4 and Xbox One both render at native 1080p with a 30fps target, but it's the differences delivered by the enhanced consoles that are most intriguing. If your PS4 Pro is set to 1080p output mode, it'll render at full HD resolution, rising to 1440p when the device is connected to a 4K display. System level super-sampling can bypass this, but the effect will be double-scaled - 1440p to 2160p back down to 1080p. Xbox One X? This is the big surprise from my playtest - despite marketing that claims a 'crystal clear 4K' output, it's definitely rendering at native 1080p. This is clearly a disadvantage for a machine marketed on its 4K credentials. However, you are getting full 60 frames per second, a doubling of frame-rate compared to every other console version.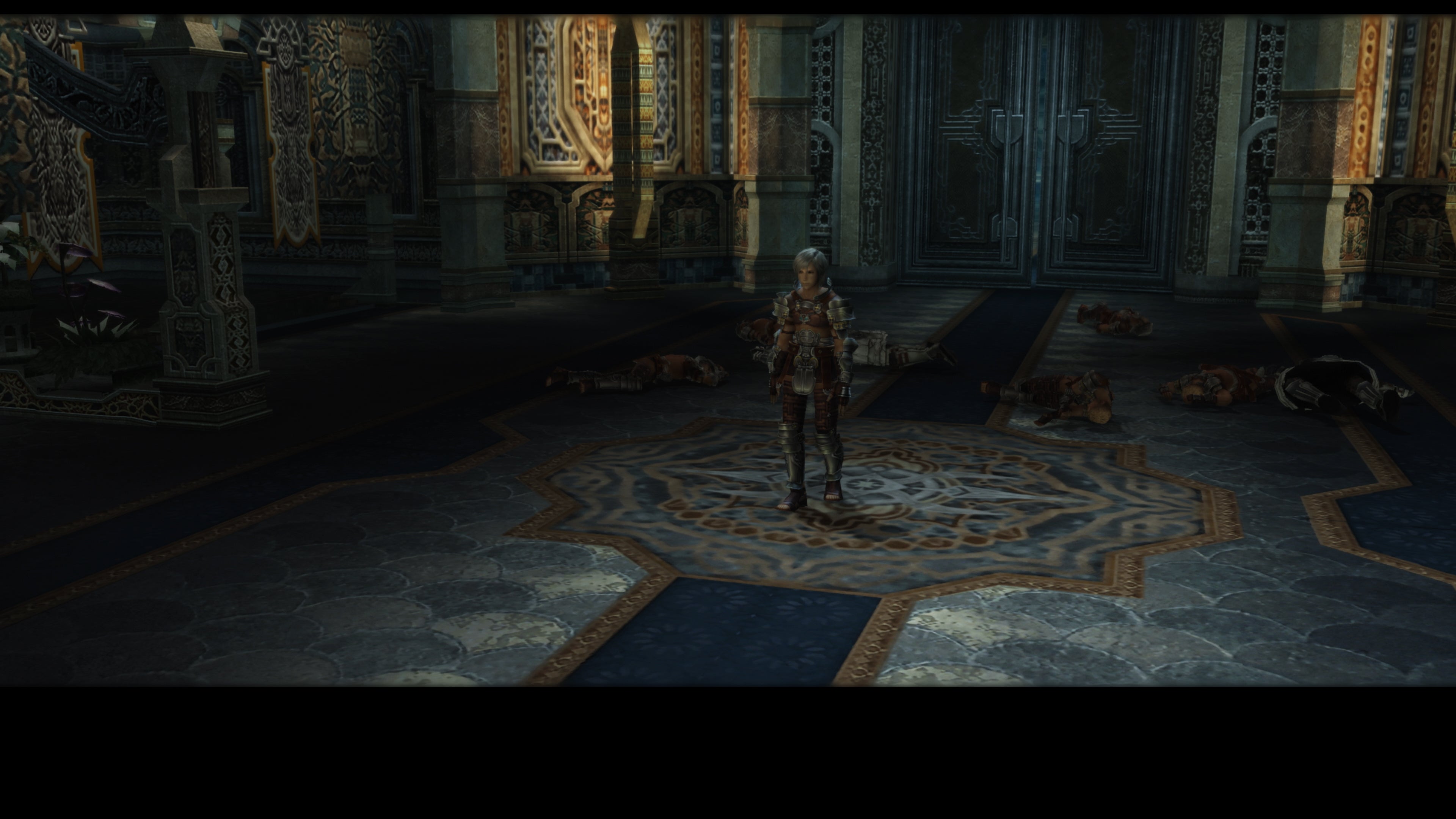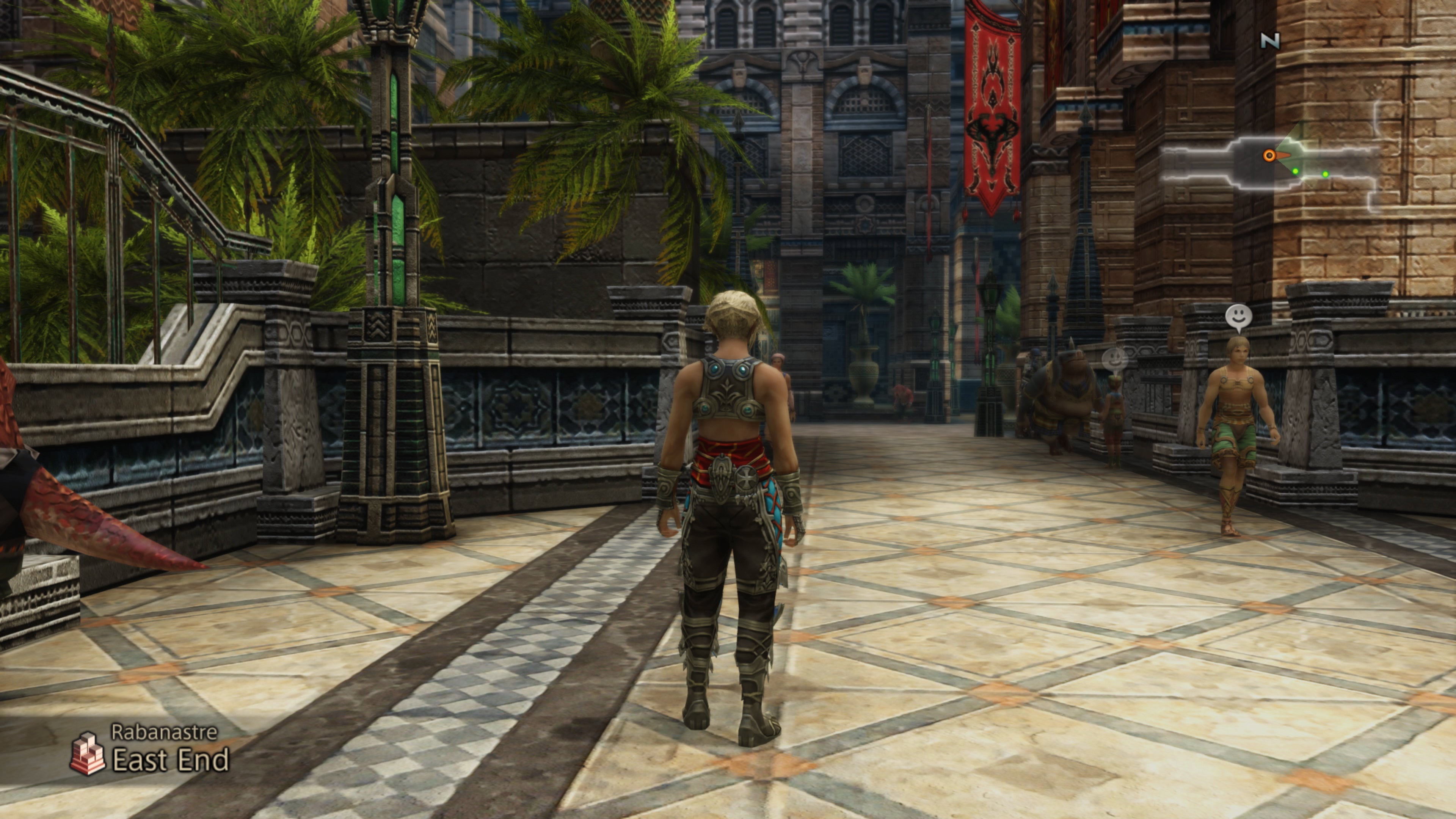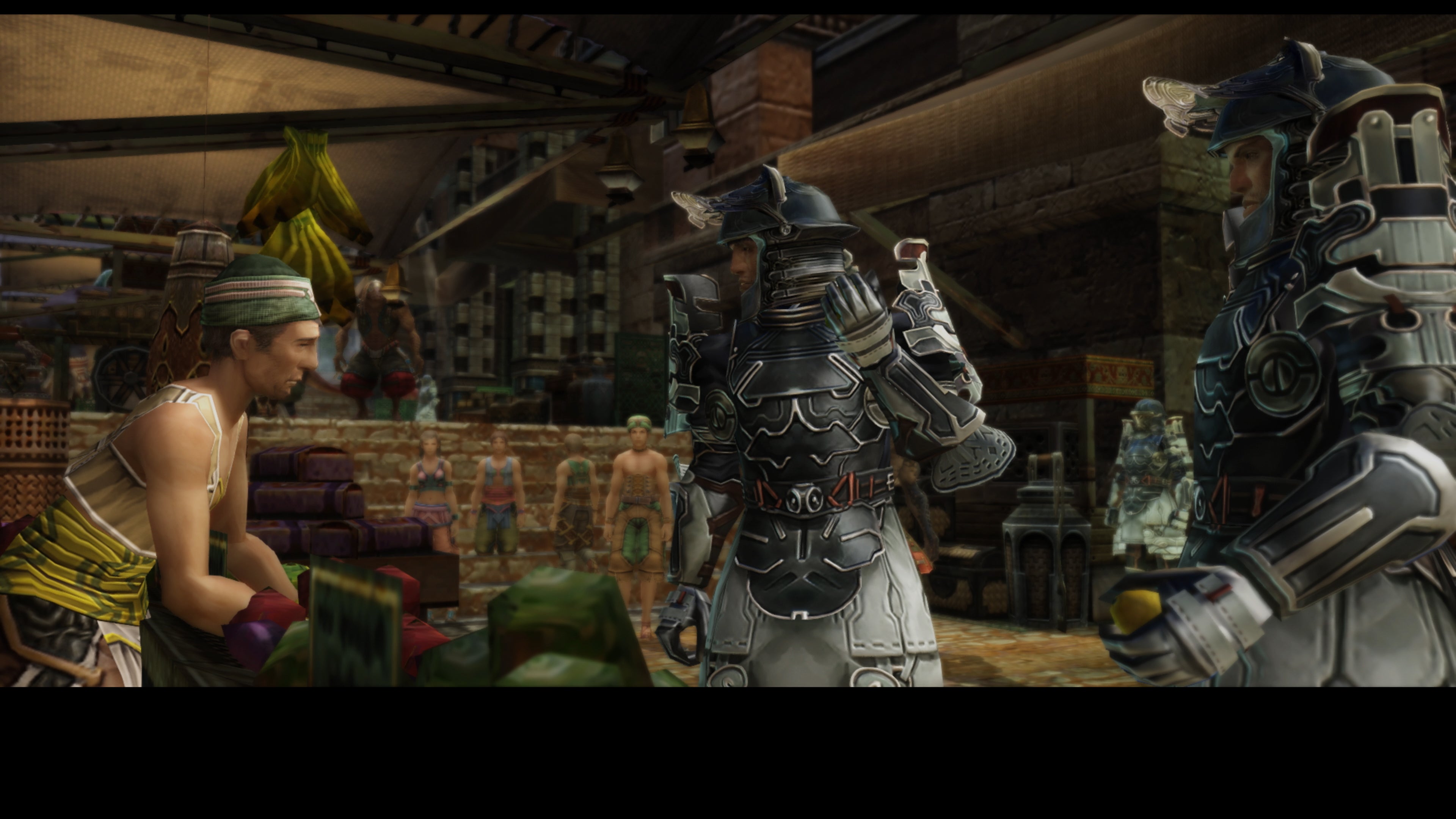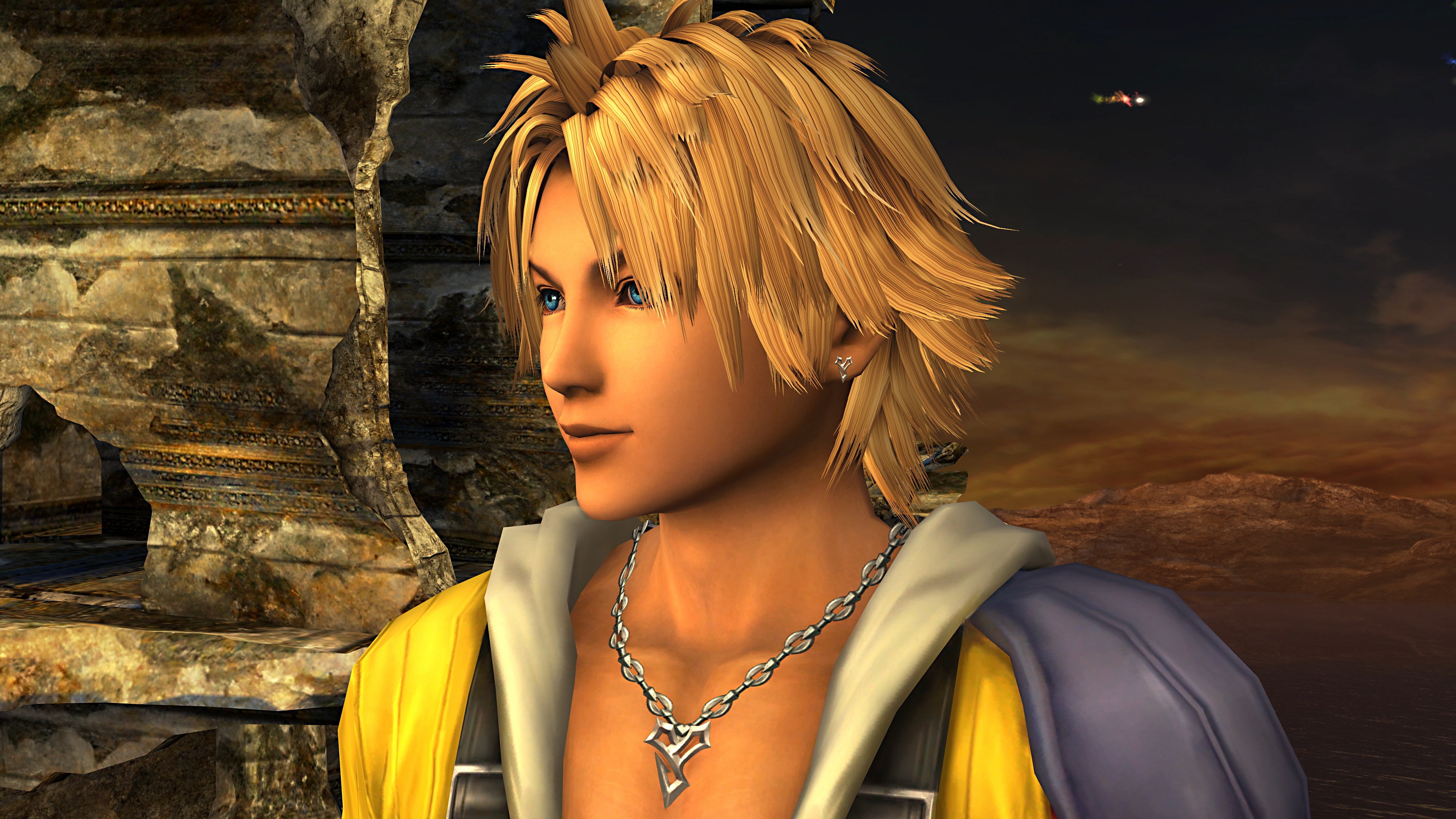 There are two ways to look at this curious state of affairs. On the one hand, aside from some tweaks to ambient occlusion quality, the X version renders imagery essentially the same as the base Xbox and vanilla PlayStation 4. And on top of that, PS4 Pro's 1440p30 presentation clearly offers a tangible improvement in image quality. The Xbox One X hardware was specifically designed to quadruple pixel throughput of the base machine, so a full 4K30 presentation is likely achievable.
However, on the other hand, the X version is unique in its 60fps delivery - and while this isn't a fast-paced combat game with the kind of action likely to benefit tremendously gameplay-wise from lower latency and a smoother presentation, it's a bit of a revelation when played side-by-side with the standard versions. The game just feels smoother and better to play, with particular benefits when exploring FF12's beautiful full 3D worlds.
As a unique selling point, there's no doubt that offering the ability to play FF12 at 60 frames per second is an excellent plus point that allows the Xbox One X version to stand apart - but looking back at Final Fantasy 10 and how well the remastering work looks at a precision 2160p output, I'm surprised that Virtuos hasn't offered players a choice between quality and performance in this Xbox One X release.
Ultimately, both the Final Fantasy 10 and FF12 remasters are well worth adding to your collection regardless of whether you're gaming on PlayStation or Xbox - but it's especially satisfying to enjoy both of these releases on Switch, where the cutbacks are minimal but the option to decouple the console from the TV and play wherever you want adds a new dimension to the package. Years on from their original release, these titles remain excellent JRPGs and the good news is that the remastering work holds up exceptionally well whichever format you choose to game on.
Will you support the Digital Foundry team?
Digital Foundry specialises in technical analysis of gaming hardware and software, using state-of-the-art capture systems and bespoke software to show you how well games and hardware run, visualising precisely what they're capable of. In order to show you what 4K gaming actually looks like we needed to build our own platform to supply high quality 4K video for offline viewing. So we did.
Our videos are multi-gigabyte files and we've chosen a high quality provider to ensure fast downloads. However, that bandwidth isn't free and so we charge a small monthly subscription fee of £4.50. We think it's a small price to pay for unlimited access to top-tier quality encodes of our content. Thank you.
Support Digital Foundry