Best gaming laptops revealed at CES 2019: RTX graphics, 8th-gen CPUs and more
Update: including the first 240Hz laptops arriving this spring.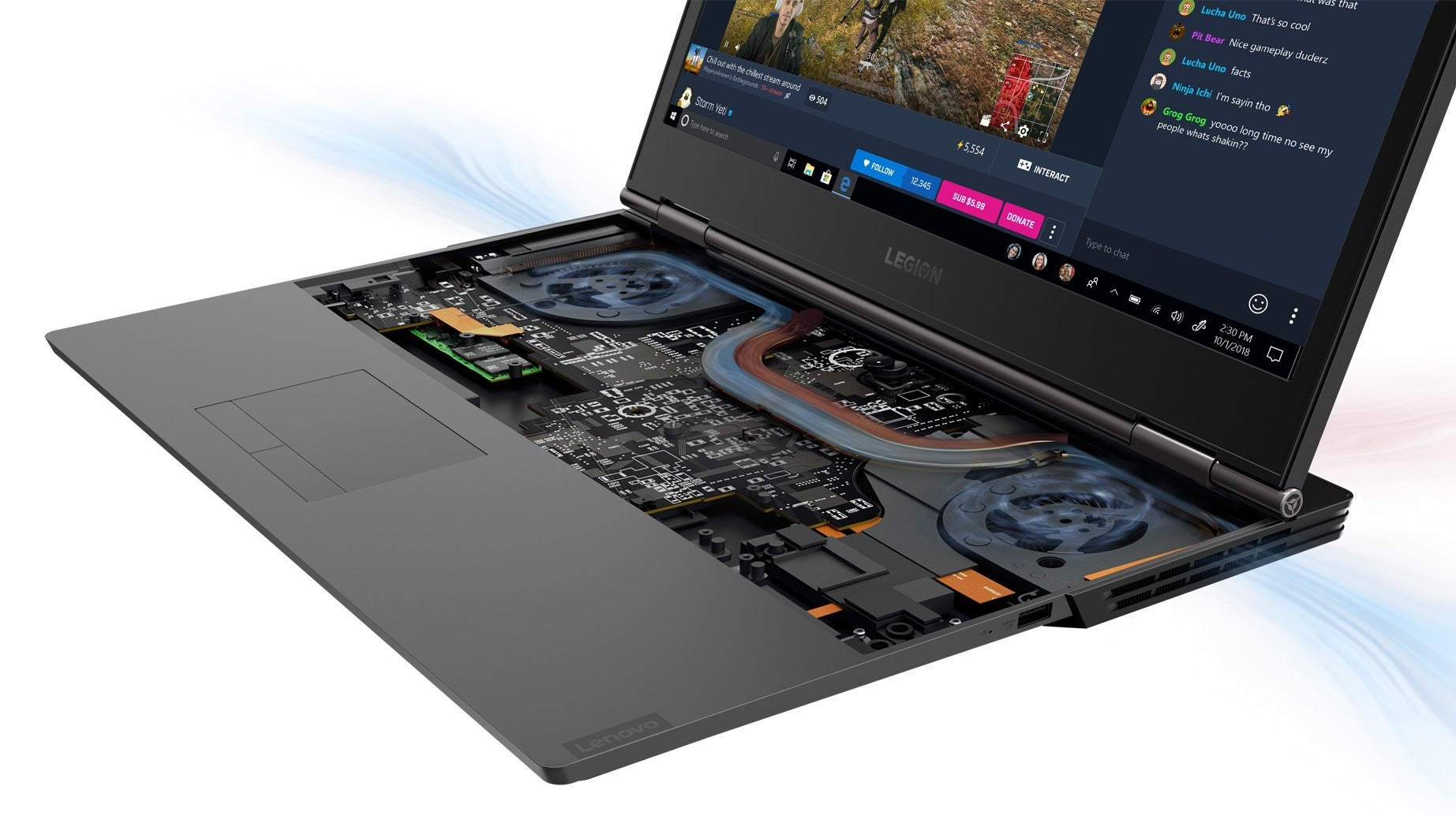 Update: We've added some exciting new laptops that were announced after we put the first edition of this article live. Check out the 240Hz displays on the Alienware m15 and HP Omen 15, plus new flagship laptops from MSI and Gigabyte.
We've already looked at the best PC peripherals and most exciting gaming monitors of CES 2019, so now it's time to see what gaming laptops arrived at the first big tech event of the year. The idea here is to bring all of the biggest announcements in one place, so you'll be able to spot the trends and perhaps get your first glimpse of your next gaming laptop.
There are some real highlights this year, including outstandingly innovative (and expensive) designs from Acer and Asus, plus upgraded RTX-equipped models from Razer, Origin, Lenovo and Samsung.
We're not attending CES 2019 in person this year, but rest assured we'll be following up with our contacts to see which of these models might be worth investigating in greater detail. With that out of the way, let's start looking at some laptops, starting with my favourite design of all.
Asus ROG Mothership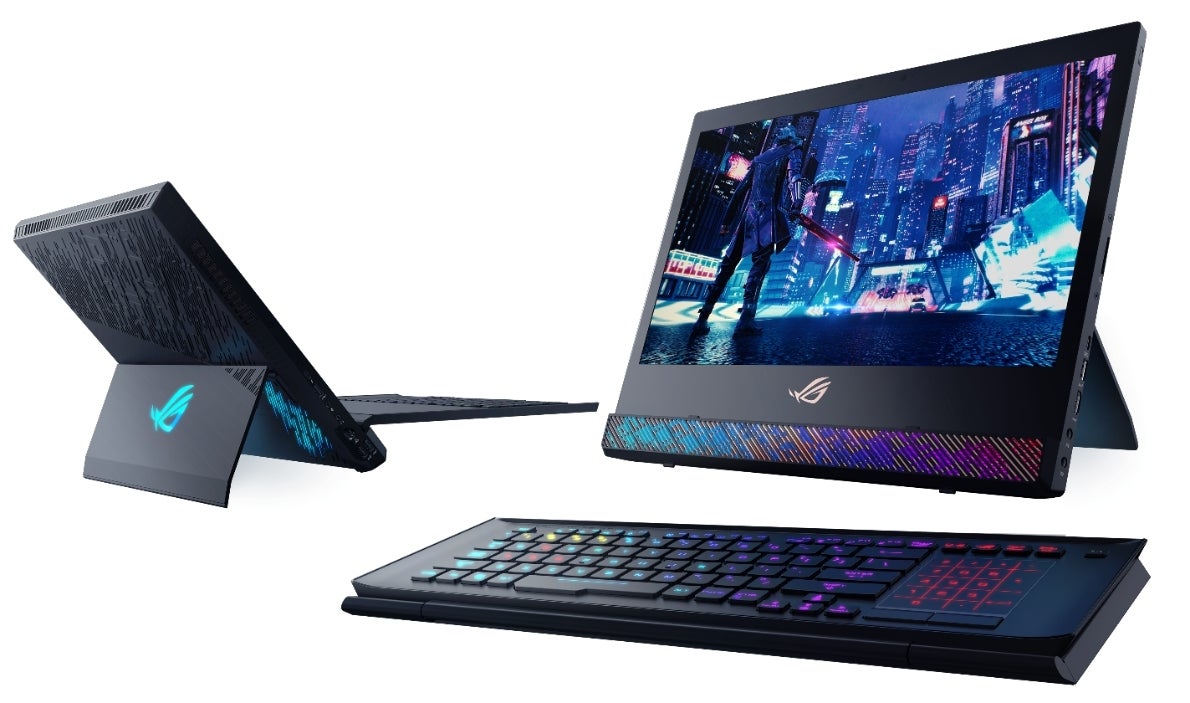 The most exciting laptop from this year's show so far has been the Asus ROG Mothership. This is essentially a gaming version of Microsoft's Surface Pro, in that it's an all-in-one PC with extremely powerful hardware inside. Unlike most gaming laptops, the processor, graphics card and other heat-sensitive components are behind the 17.3-inch display, allowing them to be efficiently cooled through copper vents on the back and sides even if the Mothership is in your lap. That also means that the keyboard and touchpad can be detached and even folded up, allowing you to move them into a more comfortable position or even sub in your favourite gaming mouse or mechanical keyboard.
It's a clever design for sure, and it's backed up by solid hardware choices: a 1080p 144Hz G-Sync display, RTX 2080 graphics and a Core i7-8750H processor; the latter two have even been overclocked to maximise performance and make the most of the design's thermal advantages. There's also up to three NVMe SSDs in RAID 0, up to 64GB of RAM, two USB-C ports, four USB-A ports, HDMI, SD, ethernet and two power inputs. Unsurprisingly, the ROG Mothership is expected to be extremely expensive (i.e. multiple thousands of your currency of choice) when it's released later this quarter.
Acer Predator Triton 900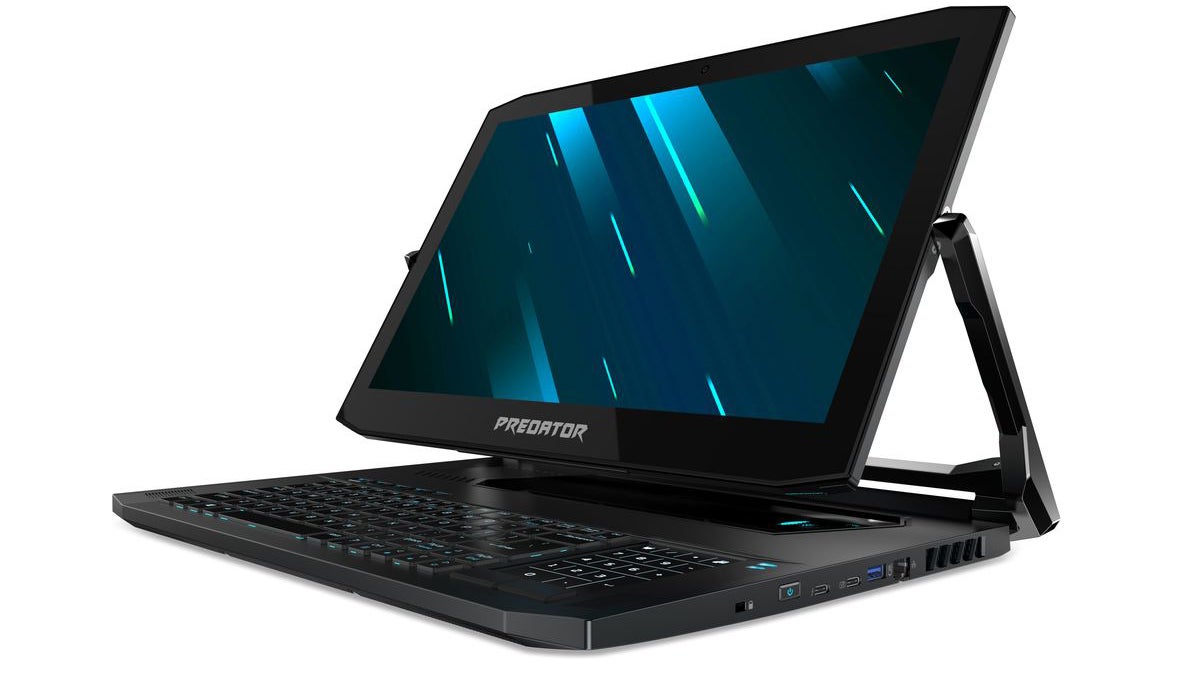 Another interesting design comes courtesy of Acer, and it's the Triton 900. We technically saw this back in August, but now we've got the first pricing and availability details. First, the design: the centrepiece is the 'Ezel Aero Hinge' design, which allows the 17-inch 4K IPS touch display to be used in four different modes that turn it into a drawing easel, a super-thick tablet or a traditional laptop. Internally, the Triton 900 is packing an RTX 2080 graphics card, Core i7-8750H processor, 16GB of RAM and a 1TB SSD, so performance should be solid. Unfortunately, the Triton 900 will cost a bundle, with an official price of $4000 when it debuts on March 15th.
Alienware Area-51m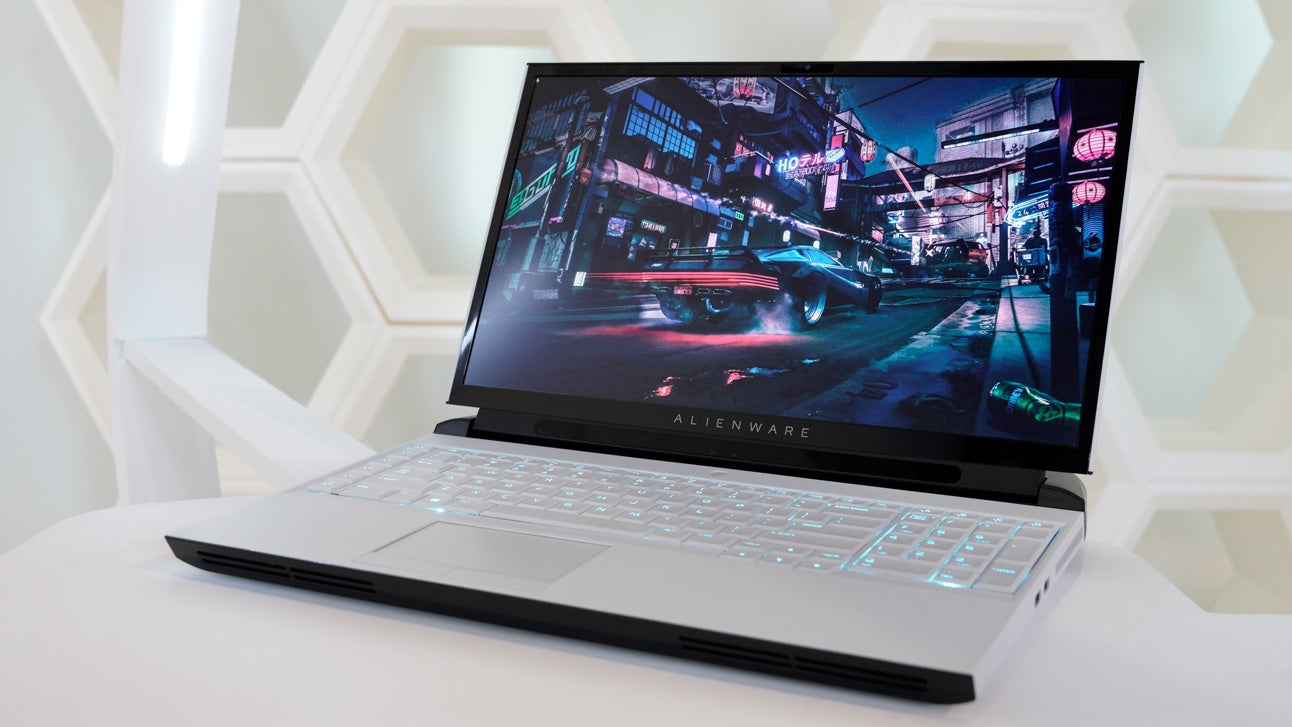 Since the dawn of time - in computer terms, roughly two decades ago - Alienware's Area 51 products have been their standout performers, offering bleeding edge hardware and plenty of PC gaming doodads at somewhat exorbitant prices. The Area-51m follows in that proud tradition, as Alienware claims that it is 'the world's most powerful gaming laptop'. While most gaming laptops aim for at least some measure of portability and sport fixed components, the Area-51m is more like a traditional desktop gaming PC with a bigger chassis and individually upgradeable components. We're not just talking about the storage and the RAM here either - the Area-51m even allows you to upgrade core components like the CPU and GPU, with easily removable screws and an integrated disassembly guide.
The only difference to a desktop is that you get a screen, battery and keyboard, and you're limited to mobile graphics cards. Still, with a full desktop class processor (up to a Core i9-9900K) and an overclockable RTX 2080 GPU, you can get frame-rates within 10 per cent of an equivalent desktop machine. That translates into less than an hour of battery life when gaming on the 17.3-inch 1080p 144Hz display, but ultimately this is a machine that's meant to be used plugged in; the battery is just a courtesy. The Area-51m goes on sale on January 29th, with mid-range configurations costing a cool $2550 and the high-end specs we mentioned costing thousands more. This will never be a mass market laptop, but it's still a pretty cool idea of what can happen when money becomes no object and engineers and designers can really let their hair down - and who knows, perhaps a few ideas will flow down into Alienware's more affordable models over time.
Asus ROG Zephyrus S GX701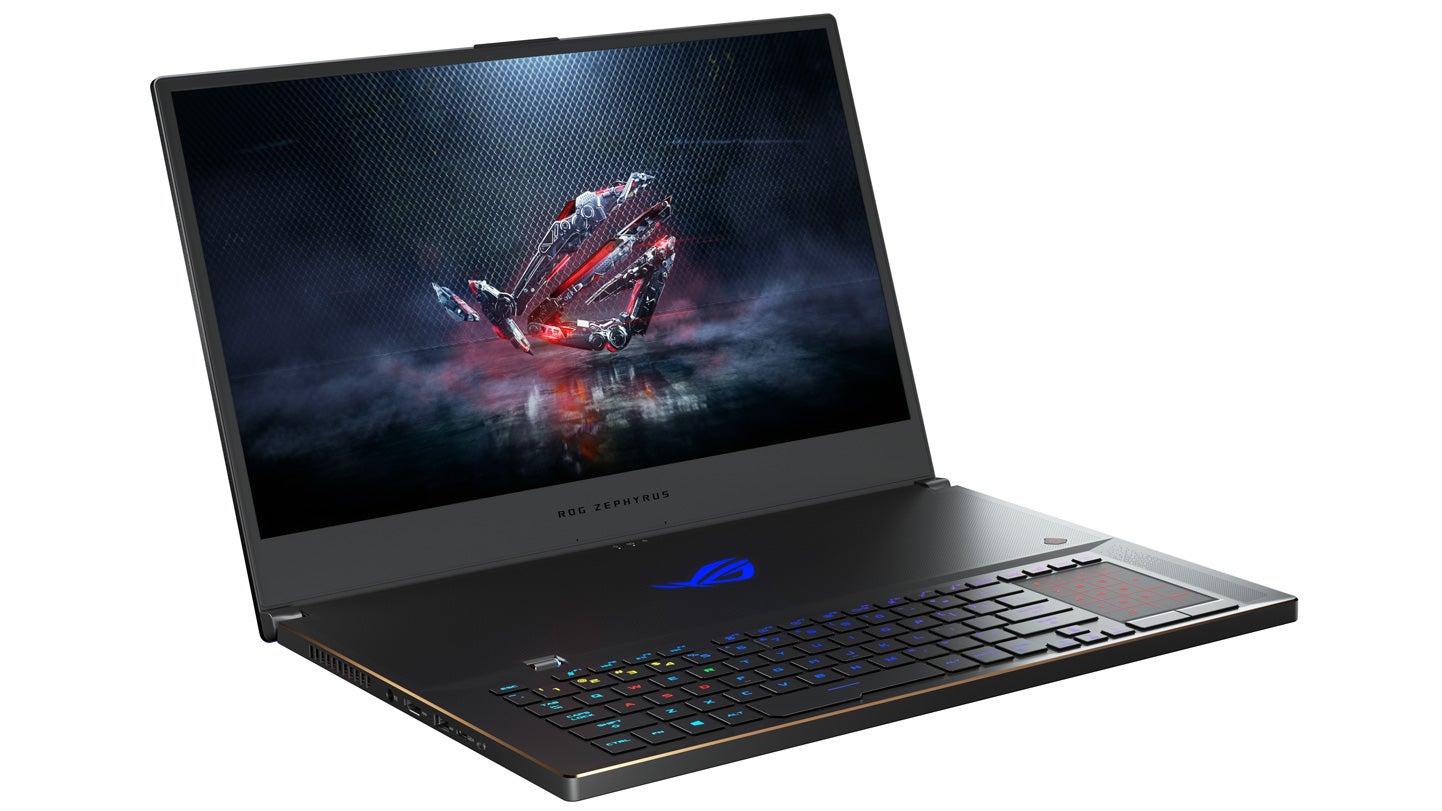 While the first three laptops on our last have been chunky fellows, the Asus Zephyrus S is anything but. Asus claims it is the smallest and lightest 17-inch gaming laptop on the market, with a slim-bezelled 144Hz G-Sync screen, short-travel keyboard and small trackpad. As long as its thermals aren't too compromised, it should be powerful, thanks to its use of GeForce RTX 2080 Max-Q graphics and a Core i7-8750H processor backed with up to 24GB of RAM and up to 4TB of NVMe SSD storage. The Zephyrus S will launch at £3200 in February.
Alienware m15
While the Alienware Area-51m looks like an incredible laptop, the smaller m15 might be a better buy thanks to its impressive screen. It's a 15-inch 240Hz TN G-Sync panel, nearly double the refresh rate of other CES 2019 gaming laptops and four times the fluidity of a standard 60Hz display. That should make it an excellent choice for fast-paced, competitive gaming - especially given its sub-1ms response time. The resolution is limited to 1080p, which means that the 240 frames per second target should actually be achievable by the system's Core i7 or Core i9 processor and RTX 2080 Max-Q graphics. Of course, if you prefer creative work or slower-paced games, a 4K 60Hz OLED display is also available. We can expect the m15 to still cost quite a bit, although we don't know how much exactly yet as Dell has yet to make that information public. What we do know is that the laptop will debut in March, ahead of HP's planned 240Hz laptop in July.
HP Omen 15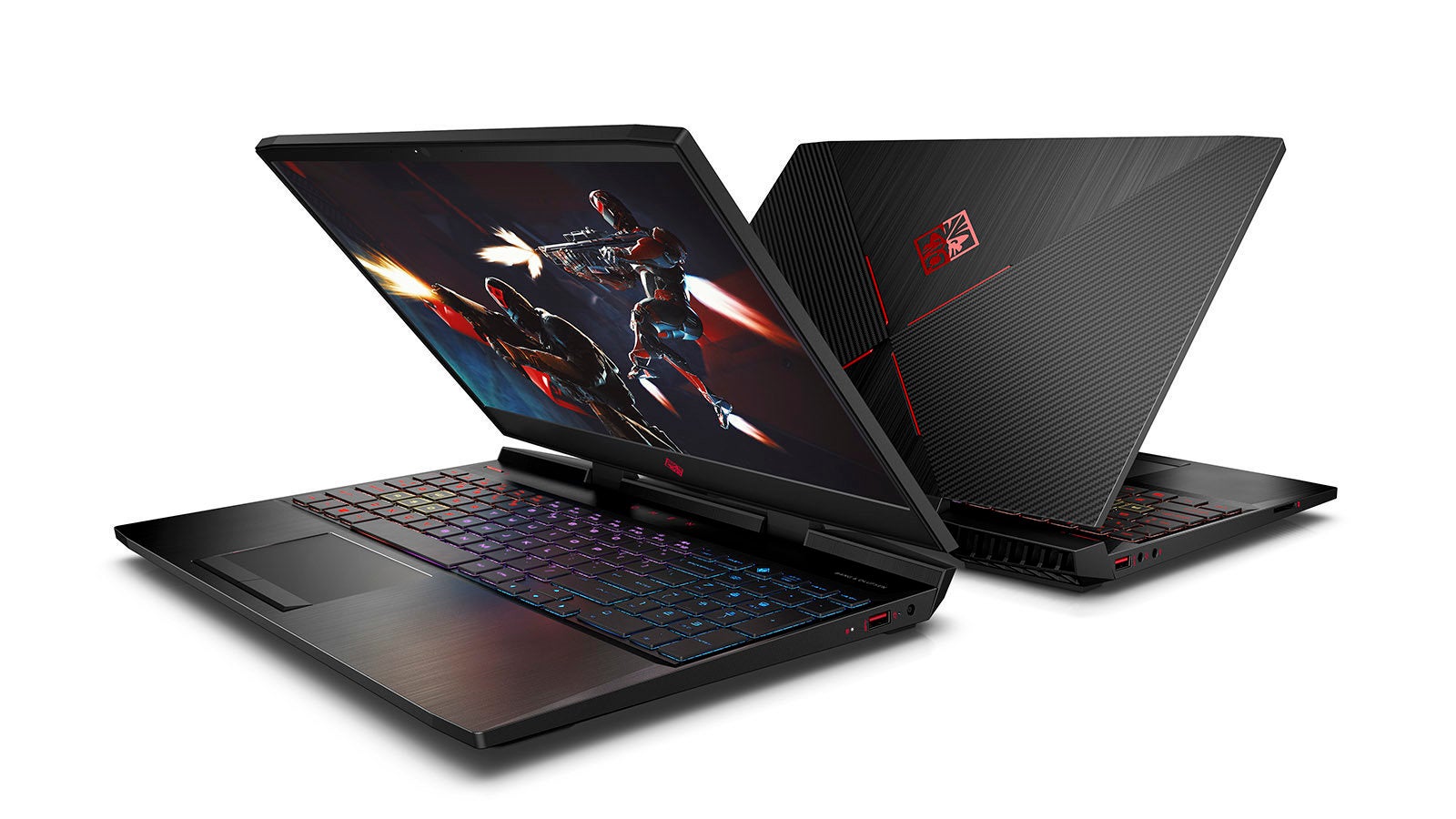 The Omen 15 was announced a day earlier than the Alienware m15 and uses a similar 15-inch 240Hz TN G-Sync panel - but you'll have to wait until July to get your hands on one. However, the carbon fibre design with red accents might be more your style, and the inclusion of an RTX 2070 Max-Q graphics card instead of an RTX 2080 Max-Q should make this the more affordable of the two machines. Elsewhere, the Omen 15 is fully-loaded: a Core i7-8750H processor, 16GB of RAM, SSD and HDD storage and 802.11ax Wi-Fi, aka Wi-Fi 6. The 60Hz IPS model debuts in February for $1370, so expect to pay more than that for the 240Hz model when it arrives five months later.
Razer Blade 15 Advanced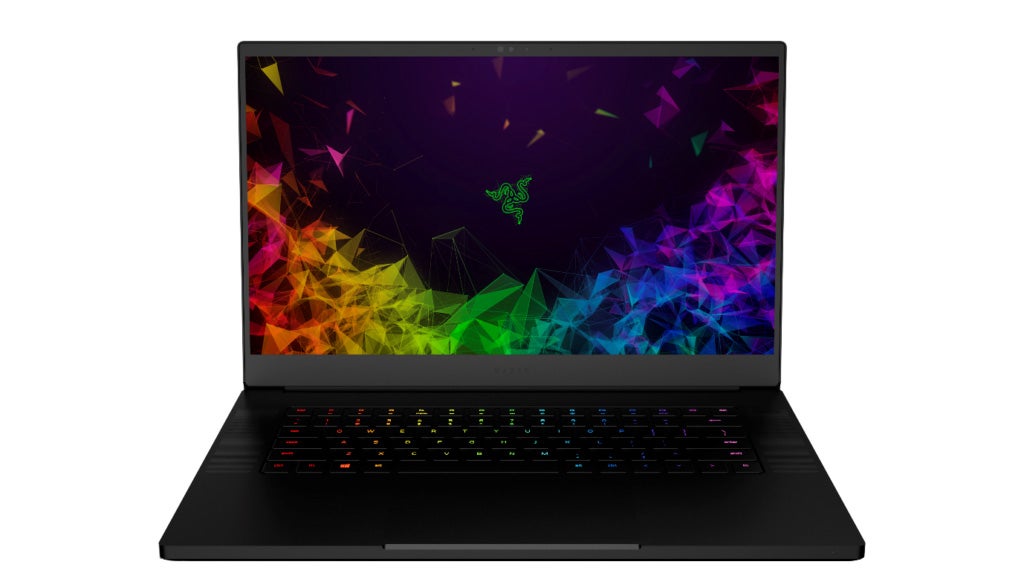 Razer's Blade 15 laptops remain a popular choice thanks to their snazzy designs and capable hardware, although reliability issues have dogged some models. The Blade 15 Advanced looks to be a proper 2019 upgrade, with a new Windows Hello login camera and RTX 2060, RTX 2070 Max-Q or RTX 2080 Max-Q graphics. These updated models will include hexacore Core i7-8750H processors, 16GB of RAM and up to 512GB of SSD storage. The Blade 15 Advanced models start at $2299 and debut on January 29th alongside other RTX-equipped laptops. Interestingly, Razer also showed off prototypes at the show, one with a 4K OLED display and the other with a 240Hz panel, but hasn't announced when or if these screen options will be available at retail.
Samsung Notebook Odyssey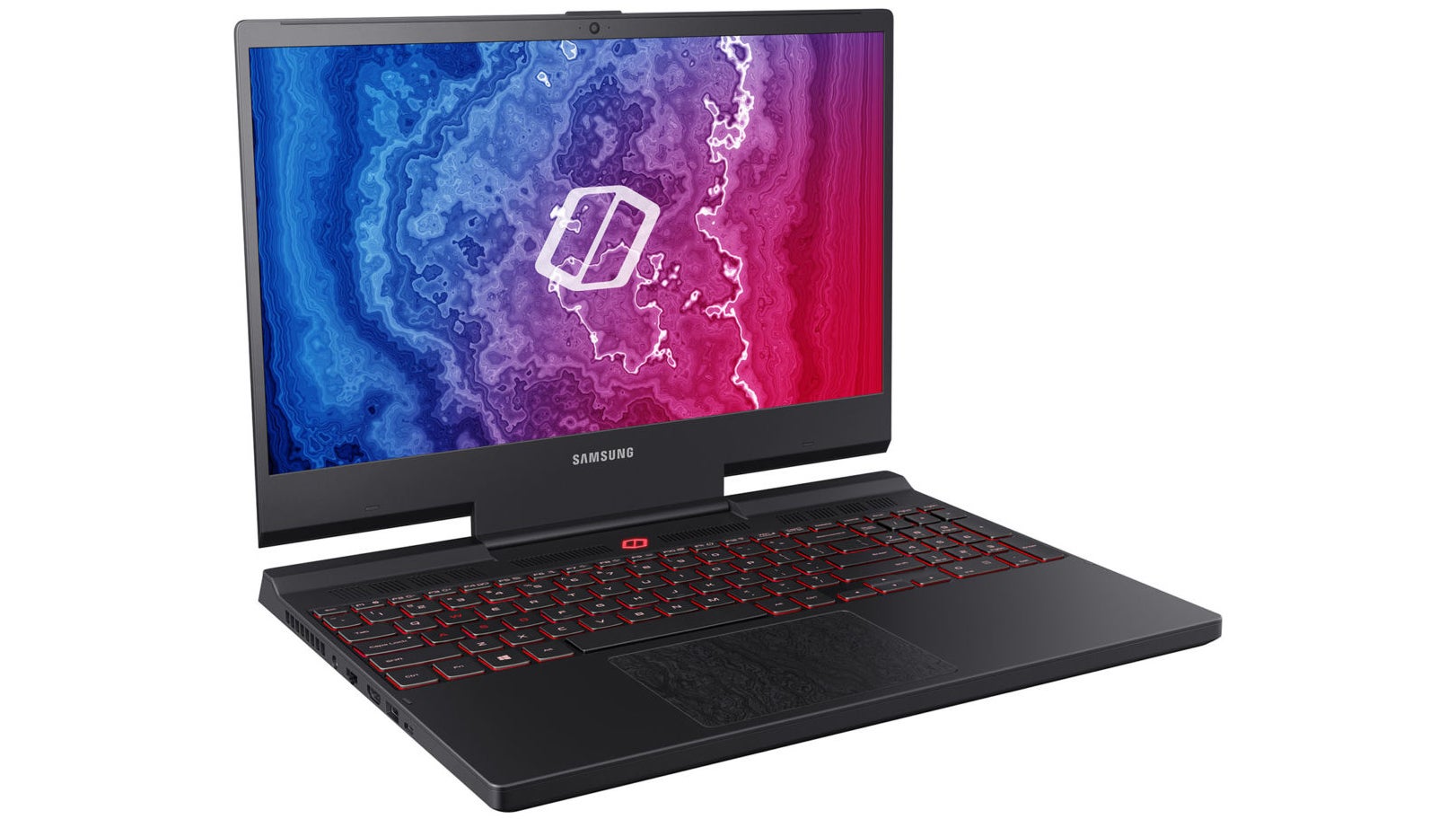 Samsung hasn't historically been known as a maker of (great) gaming laptops, but they're taking another shake at it with the Notebook Odyssey. In terms of hardware we're looking at a similar spec sheet to other 2019 models - Core i7-8750H, RTX 2080 graphics, 15.6-inch 144Hz screen - and the design is relatively pedestrian too as you can see above. However, Samsung often competes well on price and iterates quickly, so the Odyssey may well end up a viable pick. It'll arrive in the US later this year, with no concrete pricing or availability information available at present.
Lenovo Legion Y740 and Y540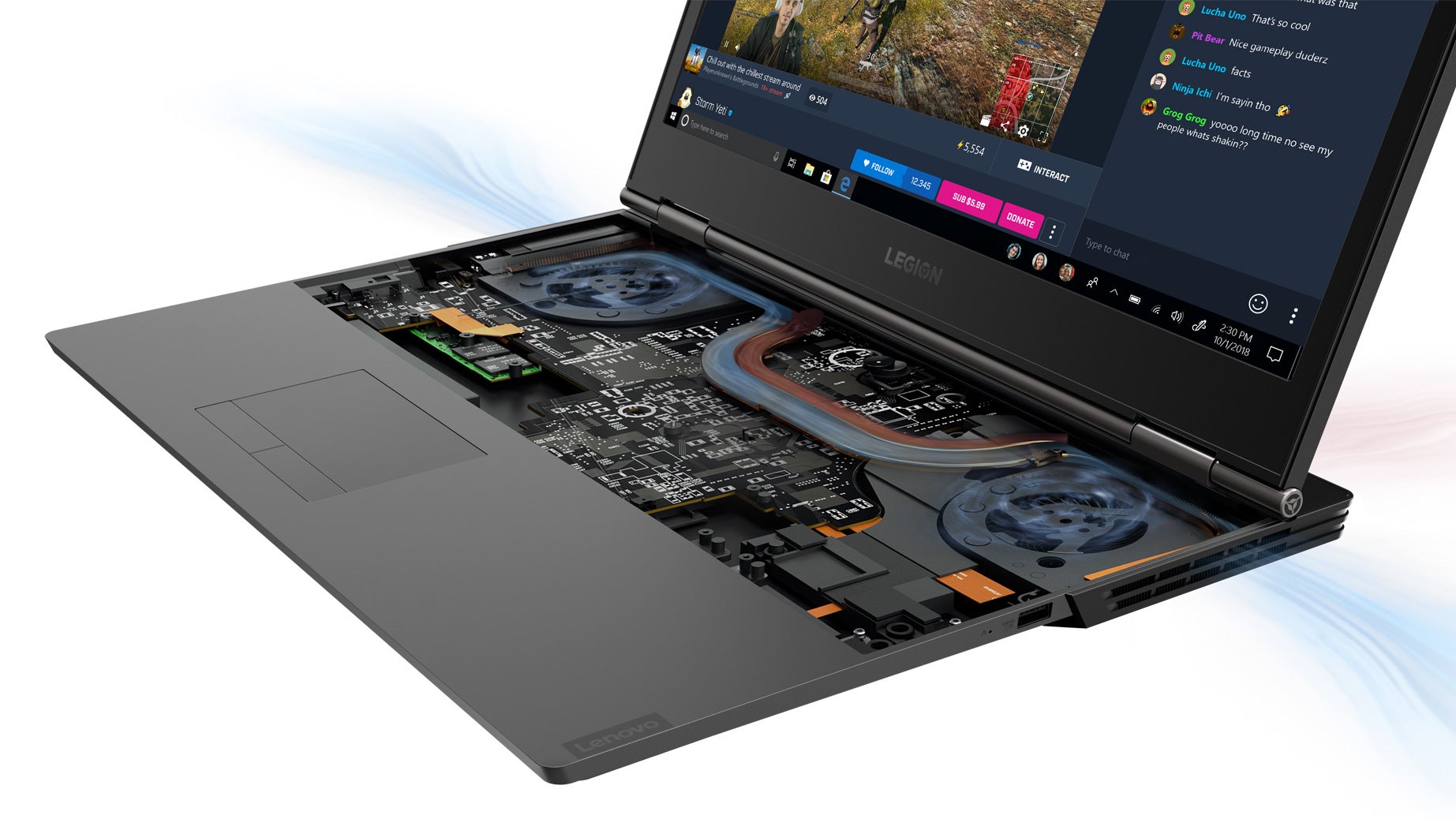 Lenovo's Legion gaming brand debuted at CES 2019 with a premium ultrawide monitor with an unusual 32:10 aspect ratio, but their gaming laptop is a little more ordinary. The Legion Y740 is the high-end model, a sleeper system that looks professional but conceals a Core i7-8750H processor, RTX 2080 Max-Q graphics and up to 32GB of RAM. Two sizes are available, a 15-inch and a 17-inch model, both of which come with 1080p 144Hz displays with G-Sync support and optional Dolby Vision HDR. The 15-inch and 17-inch models will be available in February for $1749 and $1949, respectively. Lenovo is a popular choice in the workplace, and the Legion Y740 might be a great way for PC gamers to fit in at work while still being able to game comfortably at home.
For a similar look at a reduced price (and weaker specs to match), the Y540 will arrive in May for around half the price.
Origin EON16-S and EON17-X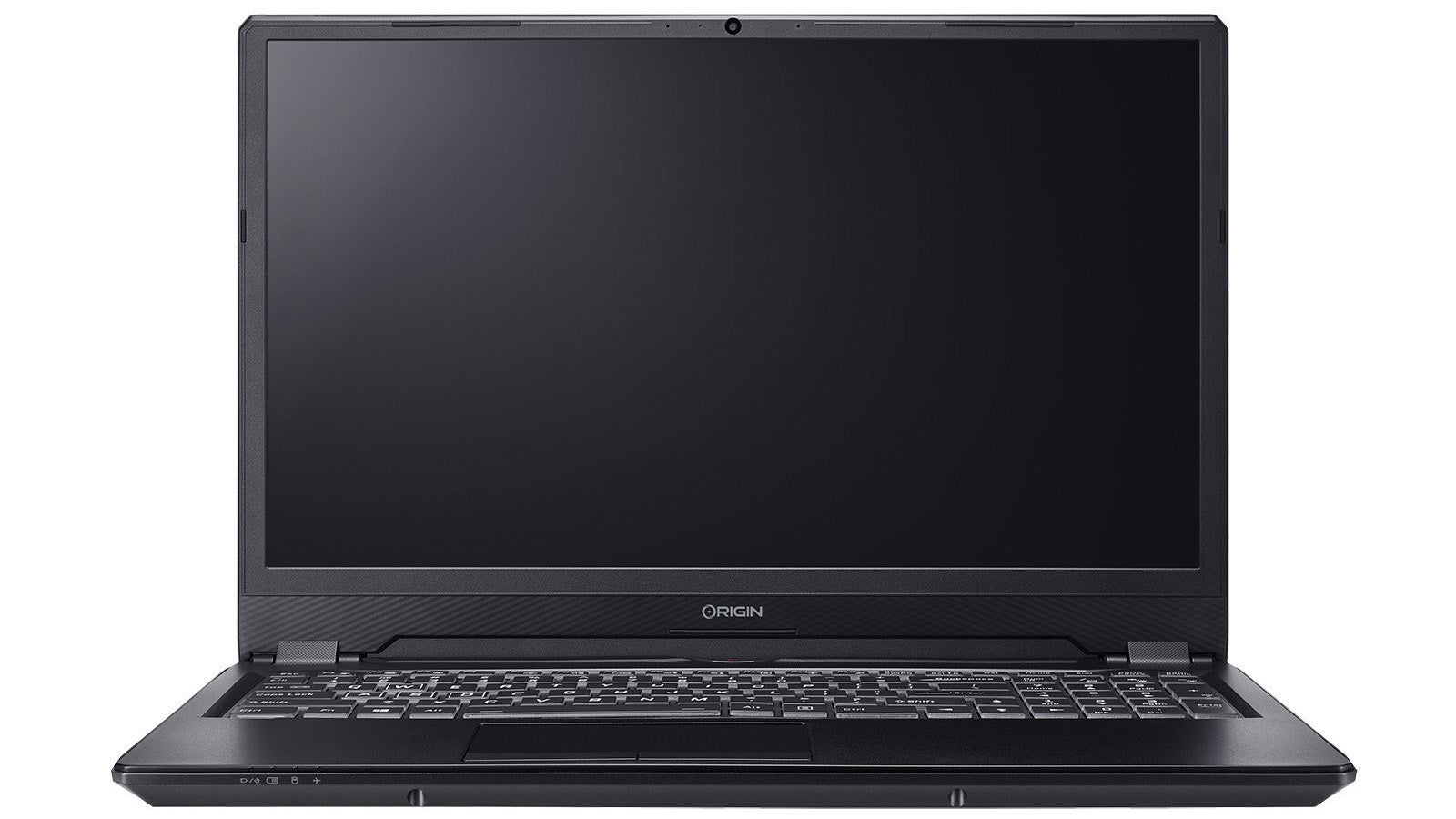 Our final laptop is this model from Origin, the EON16-S. The idea here is a lightweight 16-inch laptop that weighs just over two kilograms (4.5 lbs) but still includes strong specs, including a Core i7-8750H processor, RTX 2080 Max-Q graphics and 1080p 144Hz display. The laptop doesn't make a strong statement with its anonymous design, but the carbon fibre detailing does suggest that this isn't a normal office laptop upon closer inspection. No pricing or availability has been released yet, but we're hoping that the EON16-S will be one of the more affordable ways to get your hands on the now-standard CES 2019 gaming laptop spec sheet.
If you want more power though, Origin also has you covered with the chunkier EON17-X. This desktop-class model comes with a Core i9-9900K CPU and RTX 2080 graphics, a 4K screen, up to 64GB of RAM and four drives, all of which weighs nearly four kilograms.
MSI GS75 Stealth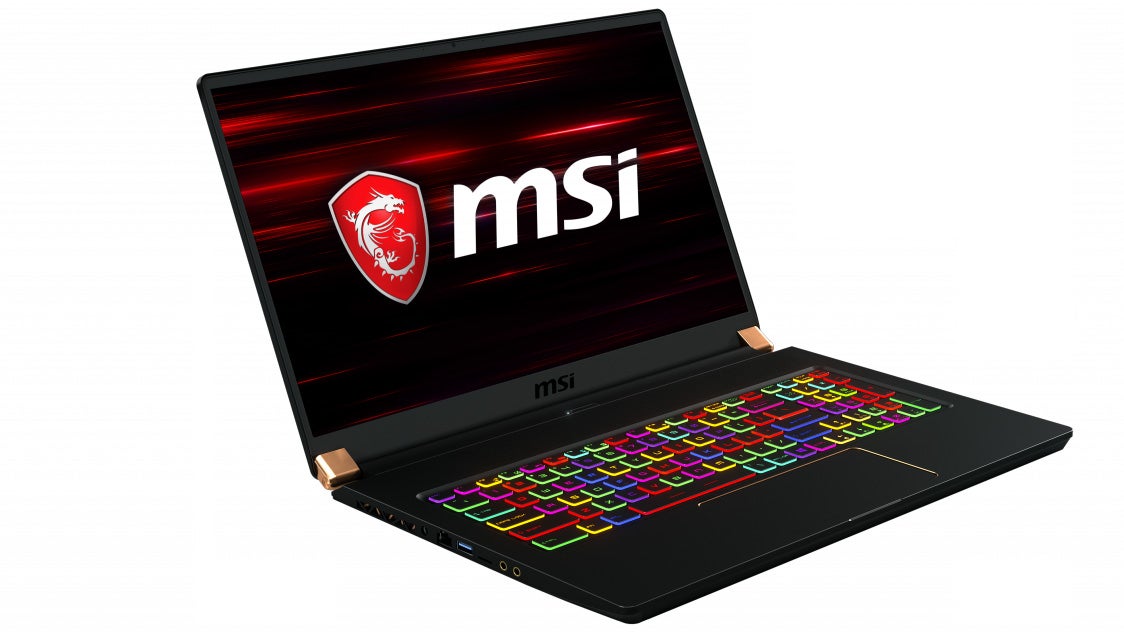 Another laptop worth covering is the MSI GS75 Stealth. This is another 17-inch model that aims to incorporate an RTX 2080 Max-Q graphics card and Core i7-8750H processor in a (relatively) thin and light chassis, measuring 18mm thick and weighing just over two kilograms. The laptop's claim to fame is its three M.2 SSD card slots, two NVMe and one SATA, which are surprising given the machine's svelte dimensions. Battery life is also surprisingly good at eight hours, thanks to the lower-powered Max-Q graphics and the choice of a 1080p 144Hz panel instead of a higher-resolution alternative. There's no pricing information available yet, but the laptop should be out on January 29th like many others in this article.
Gigabyte Aero 15-Y9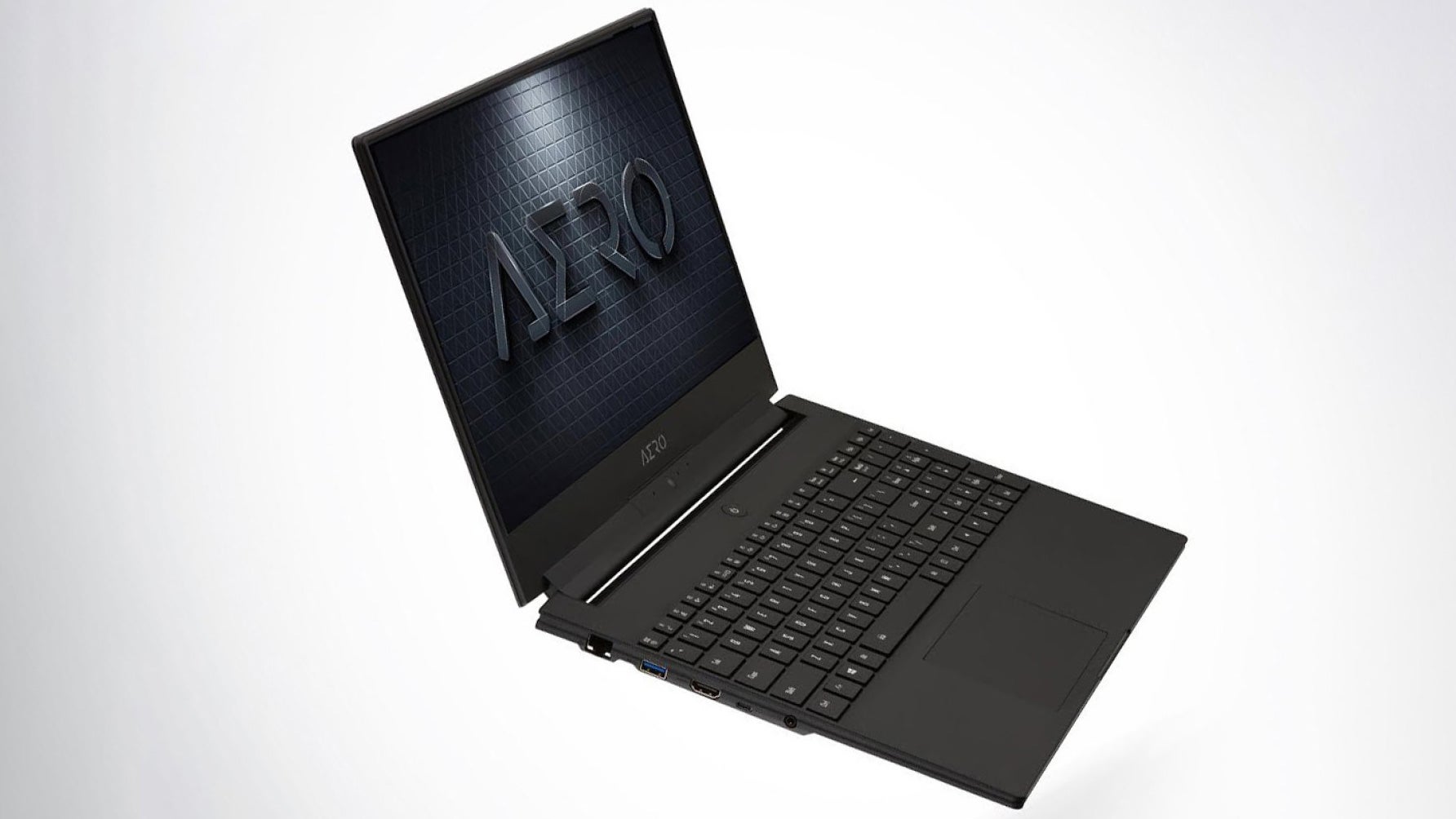 Gigabyte's flagship laptop this year is the Aero 15-Y9, and it's pretty impressive even in the context of the previous powerhouses. It comes with a desktop-class Core i9-8950HK chip, RTX 2080 Max-Q graphics, 64GB of RAM and dual NVMe SSDs. Interestingly, both the CPU and GPU will have their power thresholds set by Microsoft's Azure AI, promising to better balance performance and power efficiency than other laptops. All of this horsepower will be used to drive a 15.6-inch 4K display with an X-Rite Pantone certified IPS panel, making this laptop a good choice for slower-paced games or creative endeavours like video editing. In keeping with the theme of this article, a release date and price has yet to be announced, but expect it to be substantial for this top-of-the-line model.
We reckon we've included the most interesting gaming laptops of CES 2019, but if you spot a model we should cover or you notice a mistake, get in touch and we'll sort things out.
Will you support the Digital Foundry team?
Digital Foundry specialises in technical analysis of gaming hardware and software, using state-of-the-art capture systems and bespoke software to show you how well games and hardware run, visualising precisely what they're capable of. In order to show you what 4K gaming actually looks like we needed to build our own platform to supply high quality 4K video for offline viewing. So we did.
Our videos are multi-gigabyte files and we've chosen a high quality provider to ensure fast downloads. However, that bandwidth isn't free and so we charge a small monthly subscription fee of £4.50. We think it's a small price to pay for unlimited access to top-tier quality encodes of our content. Thank you.
Support Digital Foundry