The best peripherals unveiled at CES 2019: headsets, keyboards, mice and more
Update: new low-profile mechanical keyboards and more.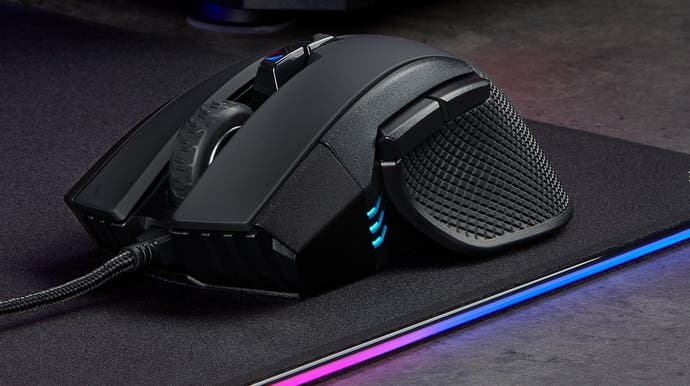 Update: Looking for our most recent recommendations? Check out our picks for the best mechanical keyboards, best gaming headsets and best gaming mice!
Late yesterday we took a look at the best monitors announced at CES 2019, and now we're back to round up some of the most exciting PC gaming peripherals to have been launched on the show floor of the first big tech event of the year.
The highlights include some extremely exciting high-end gaming headphones from HyperX with planar magnetic drivers, new microphones from HyperX and Blue, an optical-mechanical keyboard from Asus and a trio of Corsair gaming mice.
We'll be in touch to arrange coverage of these new peripherals wherever possible, especially those that may be worthy of adding to our roundups of the best gaming headsets, mechanical keyboards or gaming mice, so stay tuned. In the meantime, check out our initial impressions of the latest gaming gear to arrive in sunny Las Vegas.
HyperX Cloud Orbit and Cloud Orbit S headsets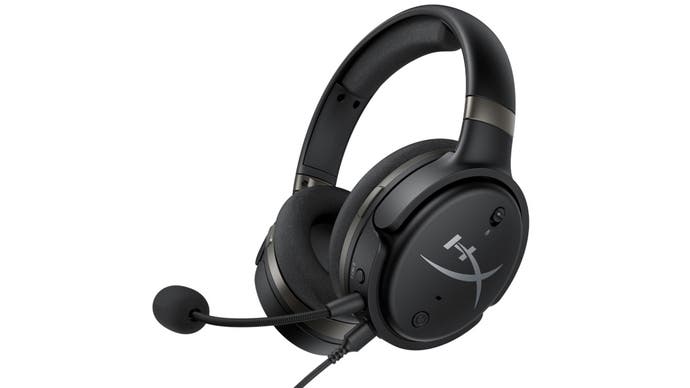 We lead with what is perhaps the most exciting product on this list: a proper gaming version of the well-regarded Audeze Mobius planar magnetic headphones. The Cloud Orbit and Cloud Orbit S, produced with HyperX, boast a better microphone, a warmer tuning and a choice of three wired connectivity options: USB-C, USB-A and standard 3.5mm. The 100mm planar magnetic drivers from the Mobius have been reproduced in a smaller frame with the Cloud Orbit headphones, but the sound stage remains impressively wide.
The vanilla Cloud Orbit will sell for $300, while the Orbit S adds clever head tracking technology for an extra $30 that ensures that sounds remain fixed in the real world even as you turn your head. There are plenty of gimmicky headphones out there, but these could be the real McCoy, headphones that make it easier than any other to locate unseen enemies by their footsteps. It'll be interesting to see how these turn out in real-world testing once they start shipping later this spring.
Razer Turret for Xbox One

The Turret is Razer's wireless keyboard and mouse combo for the Xbox One. While you can plug in almost any USB keyboard and mouse on the Xbox One and get basic support, the Turret has some nifty features that make it better suited than the average PC keyboard. Firstly, the keyboard and mouse connect through a single cable, leaving more ports free for charging controllers. You also get a little slide-out tray on the right of the keyboard for your mouse to sit, making it easier to use a keyboard and mouse on the couch, and it's even magnetised so that the mouse will stay in place when you move the Turret out of the way. Both peripherals support Razer's popular Chroma RGB backlighting, although this does affect battery life. Finally, the Turret has an Xbox key in the place of the usual Windows key, which works like the centre button of an Xbox controller. The Turret is one of several Xbox-specific keyboards and mice to be released later this year, and will cost $250.
HyperX Quadcast mic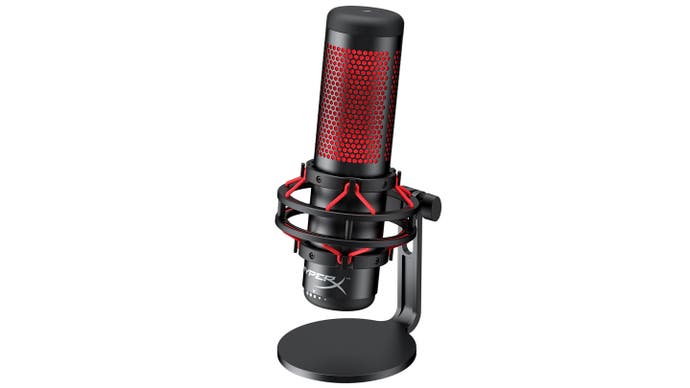 The HyperX Quadcast is the first of two microphones designed for game streamers to launch at CES this year. The Quadcast gets its name from the four patterns you can choose from, each of which is suited for different recording setups. It also comes ready to go, with an anti-vibration shock mount and a three metre 3.5mm cable included in the box. There are some clever ideas here too, like LED lighting that shows your broadcast status and a tap-to-mute feature that could come in handy if your roommate or significant other wanders in during a livestream. The Quadcast will be available in March and will cost $140.
HyperX Pulsefire Raid RGB gaming mouse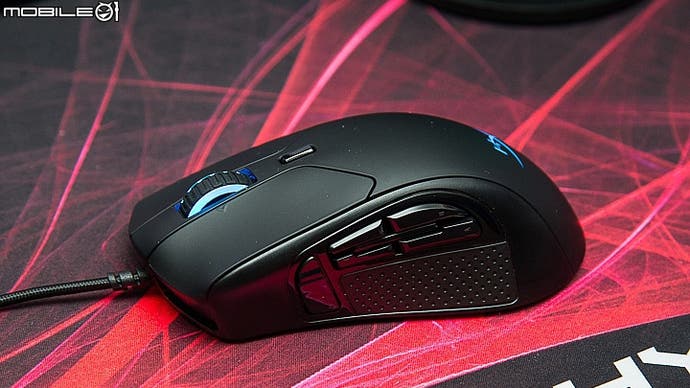 There's mysteriously been no official images released of this mouse just yet, but we can report it includes eleven programmable keys, handy for MMOs and MOBAs, atop a PixArt 3389 optical sensor rated all the way up to 16,000 DPI. The mouse's switches are made by industry leaders Omron and are rated for a not insubstantial 20 million clicks. It'll debut this summer for $60, by which point I assume official photos of it will exist.
Blue Ember XLR mic

Blue's first consumer XLR mic has arrived. The Blue Ember boasts a tight cardioid pattern that mimics its slender design (all the better to minimise its on-screen presence) and the XLR connection that normally signifies high-end audio equipment. Given the credentials of Blue's consumer and professional microphones, the Ember could be a wise selection for discerning content creators - and if it's not, the company's Yeti and Snowball mics are still easy recommendations. The Ember arrives for $100 in February.
Asus ROG Strix Ctrl and TUF Gaming K7 keyboards

Along with the trio of gaming monitors we mentioned in our other post, Asus also brought along two new mechanical keyboards to CES 2019.
The ROG Strix Ctrl comes with industry-standard Cherry MX switches, but deviates from the norm with an oversized left Ctrl key. This unique design is intended to make hitting Ctrl easier (i.e. in shooters where it's often bound to crouch or prone), but it also means that you'll never be able to find a full set of replacement keycaps - one of the nicest features of mechanical keyboards. Unsurprisingly for a 2019 peripheral, the Ctrl supports Asus' proprietary Aura Sync RGB lighting standard with the usual raft of effects. The keyboard arrives in January, although pricing has yet to be announced.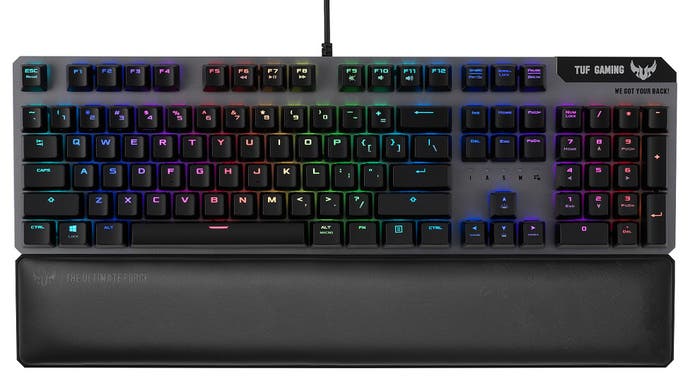 The TUF Gaming K7 is the more exciting keyboard in my eyes, thanks to its choice of linear or tactile optical-mechanical switches. These switches are theoretically registered faster than that of a standard mechanical keyboard, thanks to the use of a tiny infrared beam beneath each key; the closed housing of each switch also gives the keyboard an IP56 rating to resist dust, dirt and water. The K7 is made from aluminium, sports a magnetically-attachable wrist rest and of course sports RGB Aura Sync backlighting as well. Like the Ctrl, it'll arrive later this month at an unknown price point.
Corsair Harpoon RGB Wireless, IronClaw RGB and M65 RGB Elite gaming mice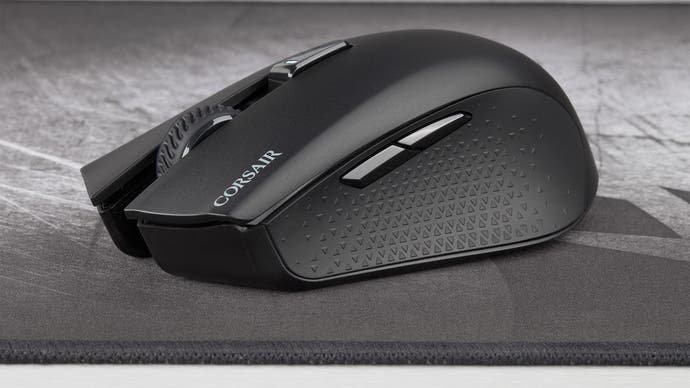 Corsair has debuted two gaming mice at CES 2019, including their first low-latency wireless mouse. We've seen a fair few of these in the past couple of months from Logitech and then SteelSeries, and now it's Corsair's turn with the Harpoon RGB Wireless. Corsair promises sub-1ms latency, as fast or faster than wired mice, as well as secondary connections over Bluetooth or USB. The mouse has a safe, contoured shape with rubber side grips and six buttons, while the optical sensor instead is the well-regarded PixArt 3325. Its left and right mouse buttons use Omron switches too, rated for an impressive 50 million clicks.
More importantly, the mouse weighs just under 100 grams and still manages up to 30 hours of wireless battery life with lighting enabled or 45 hours without; switching to Bluetooth shifts these totals to 40 hours and 60 hours, respectively. The Harpoon RGB Wireless will arrive later this month for $50 in the US or £55 in the UK. We're eager to put it through its paces to see how it compares to our favourite wireless gaming mouse, the Logitech G Pro Wireless, which retails for considerably more.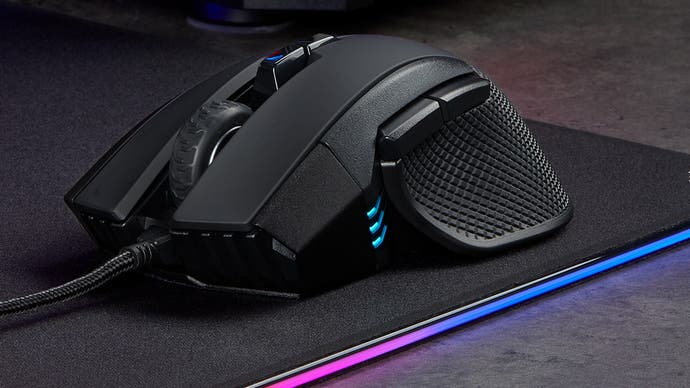 Corsair's second new gaming rodent is the IronClaw RGB. It has a relatively lightweight 105 gram design designed for palm grip and larger hand sizes. Seven programmable buttons are included, plus a custom PixArt 3391 optical sensor rated up to a ludicrously high 18,000 DPI (don't actually use the mouse at this setting, I beg of you). The IronClaw RGB will debut later this month for $60 in the US or £55 in the UK.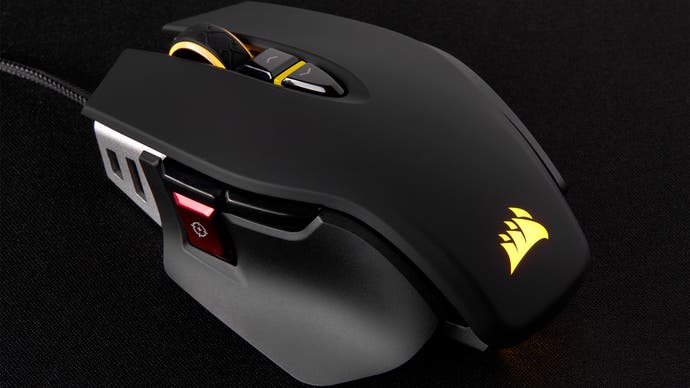 Although it was revealed last month, the M65 RGB Elite also made it to the show floor. It's an updated, lighter version of Corsair's classic M65 mouse. It has a high-quality aluminium construction, eight programmable buttons (including a low-DPI sniper button) and the same PixArt 3391 optical sensor as the IronClaw RGB. Three removable weights allow the weight to be reduced to 97 grams or the balance of the mouse to be adjusted forward or back or side-to-side, which is a nice touch. It costs $60 in the US and £60 in the UK.
Cooler Master SK651, SK631 and SK621 low profile mech keyboards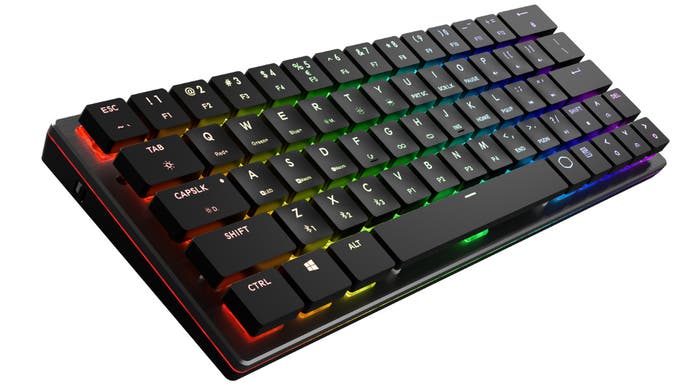 Cherry's low profile mechanical switches (and their Kailh equivalents) were one of the biggest keyboard trends of 2018, with their 35 per cent size allowing for a more laptop-like look and feel, and now we're seeing these keyboards start to appear from even more manufacturers. Cooler Master brought three low profile mechs to CES 2019, all with a simple and streamlined aesthetic that sharply contrasts the Corsair low profile keyboards we saw last year. The SK651 is a full-size model, the SK631 is a tenkeyless model (i.e. no numpad) and the SK621 has an even more compact 60 per cent design. All three models will connect via USB-C or Bluetooth, with 15 hours of battery life with RGB lighting or five months without. The SK621 will be the first to debut in March for $120, with the SK631 and SK651 following in Q2 and Q3 for $140 and $160, respectively.
We'll continue updating this article as and when new keyboards, mice and headsets are announced; if you spot any mistakes or we missed a cool release, please let us know.