Best gaming monitors of CES 2019
Update: the first 240Hz 1440p monitor revealed.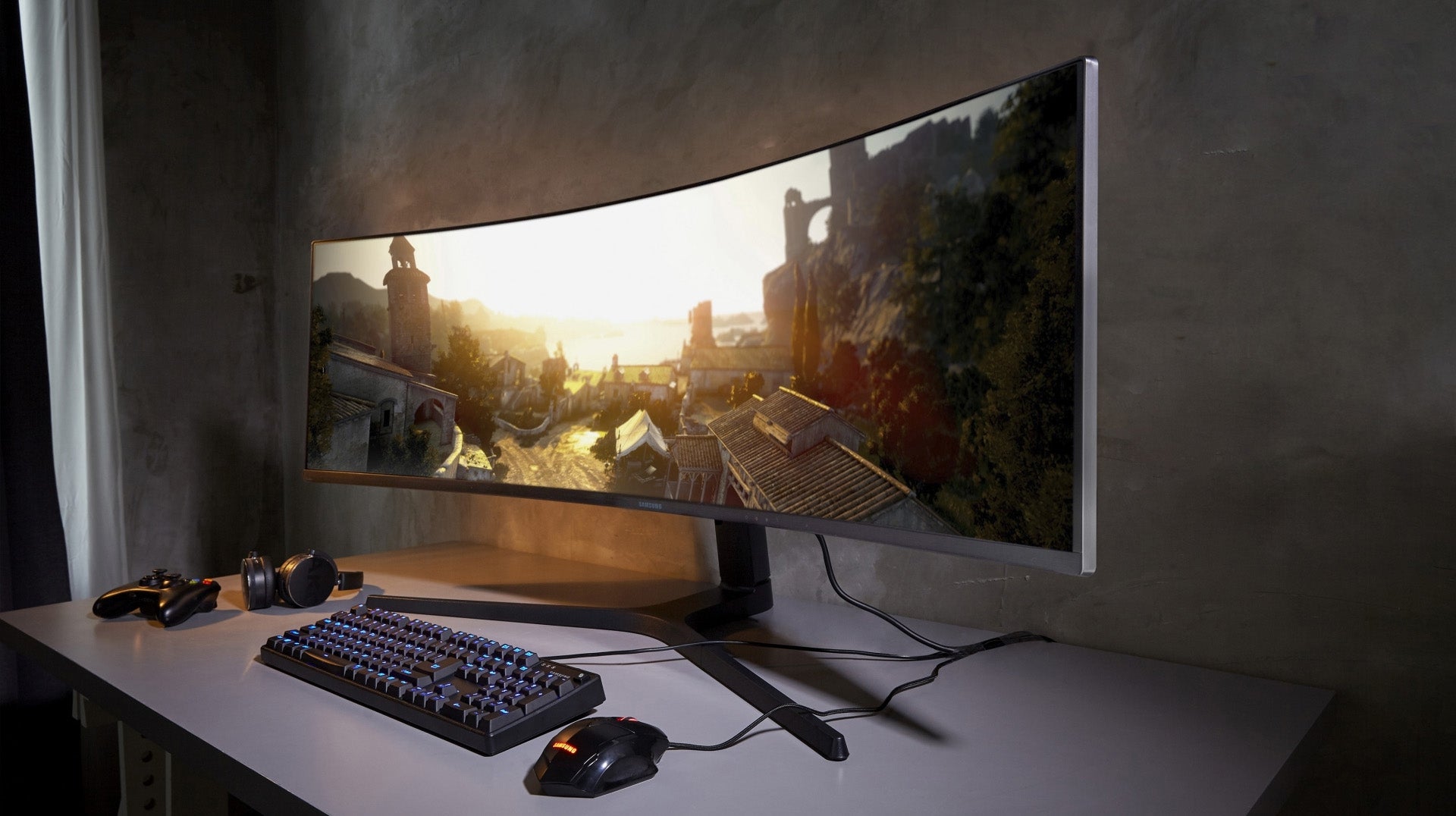 Update: Looking for our recommendations? Check out our latest guide to the best gaming monitors and best FreeSync monitors for Nvidia graphics cards!
CES 2019 has been a bumper year for PC gamers, with plenty of new product announcements. It can be tricky to keep track of everything yourself, so we've rounded up all of the biggest headlines into dedicated articles - including this one, which looks at the most exciting gaming monitors to have been revealed at this year's show.
Our selections include Razer's first-ever gaming monitor, a trio of exciting ROG Strix displays from Asus, the first Big Format Gaming Display and two clever displays from ViewSonic's new Elite brand.
We've yet to go hands-on with any of the monitors on this list, but rest assured that we'll be pressing our PR contacts for samples so that we can evaluate how these new arrivals stack up against the current best gaming monitors on the market. Without further ado, here's what you need to know.
Aorus AD27QD Tactical Display: 1440p, 144Hz, 10-bit IPS and some clever gaming features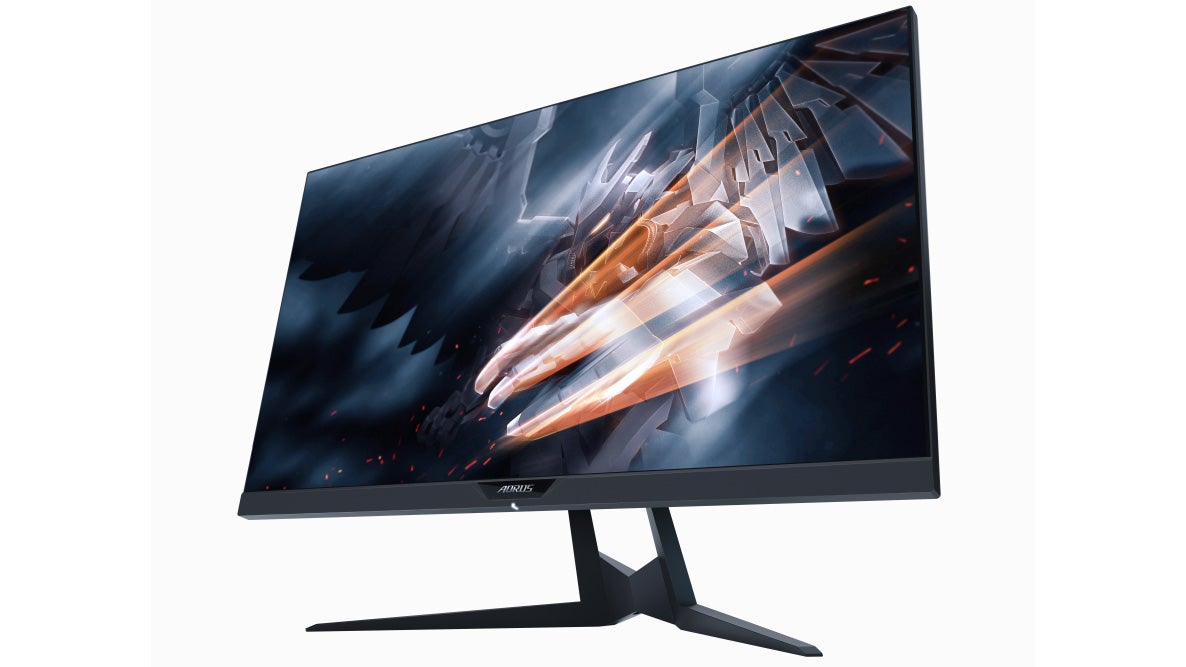 Aorus is better known for their premium laptops and PC hardware, but the Gigabyte sub-brand is also branching out into monitors with CES 2019. The AD27QD hits the current sweet spot for gaming monitors with a 1440p resolution, 144Hz refresh rate and full 10-bit IPS panel that covers 95 per cent of the DCI P3 colour gamut. That suggests a good-looking display that also performs well in fast-paced titles, although there's no doubt that the IPS screen won't be able to match the sub-1ms response times of a high-end TN panel.
However, Aorus is also throwing in some clever features that could make this tactical monitor a wise choice for competitive gamers, including an on-screen display that can include a reticule, frame-rate data and timers. The monitor also reportedly includes active noise cancellation for headsets plugged into it, designed to make communicating with your teammates easier or clean up your microphone for recording and streaming. Finally, more usual features like FreeSync, DisplayHDR 400 and RGB lighting are also included. The monitor will be released for $600 on January 16th, just next week.
Lenovo Y44w: a taller super ultra-wide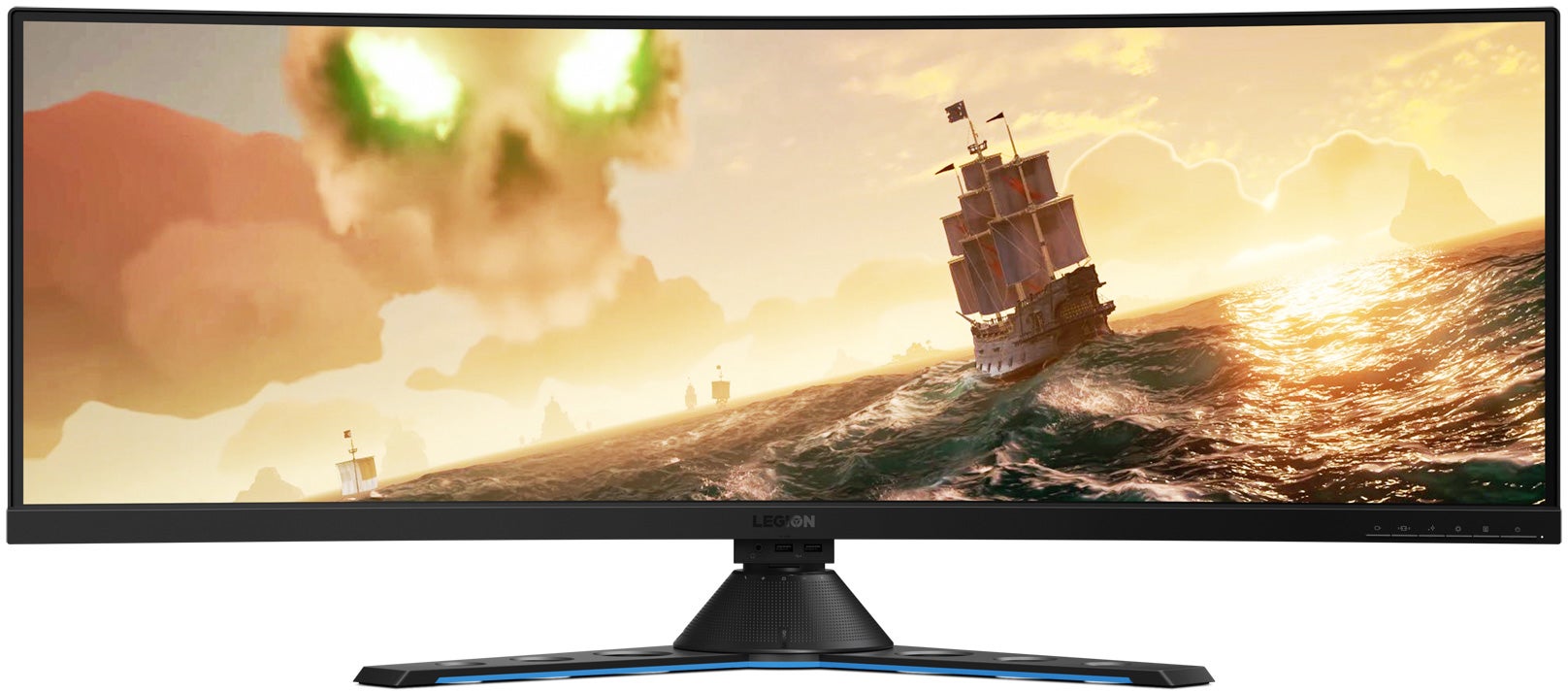 Lenovo's new Legion laptops have been joined by the company's first gaming monitors. First is the Y44w Gaming Monitor, which uses a 43-inch ultra-wide panel with an unusual 32:10 aspect ratio - that's a little taller than the 32:9 popularised by Samsung's CHG90. The resolution is half of 4K at 3840 x 1200, with a healthy refresh rate of 144Hz and support for FreeSync 2. Of course, side-by-side and picture-in-picture inputs are supported to best use that incredibly wide canvas. The Y44w debuts in April at a healthy $1200, a higher price than even larger 49-inch monitors.
Lenovo Y27gq: the first 1440p 240Hz display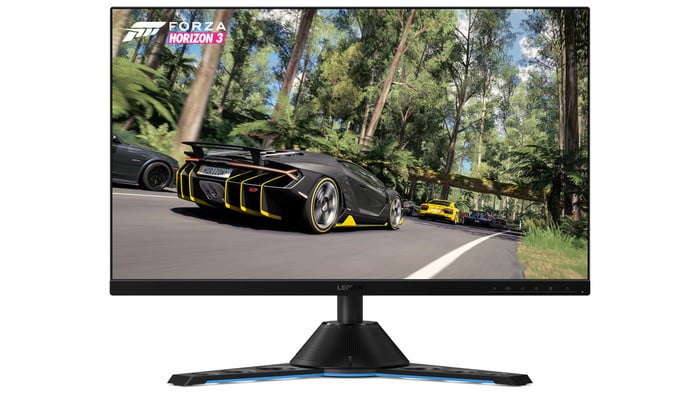 Your second option is even more exciting: the Y27gq is a 27-inch 1440p monitor that refreshes at 240Hz and supports G-Sync. That means you're getting an extremely responsive display without sacrificing resolution or pixel density. It's the first model we've seen to have this combination of resolution and refresh rate, and it could be a great choice for anyone that is looking for a single monitor that can handle both competitive gaming and creative tasks. The monitor is using a TN panel to allow for its excellent sub-1ms response time, but it still manages to reproduce a solid 90 per cent of the DCI P3 colour gamut. However, you will need to pay for all of this tech, with the monitor costing $1000 when it arrives in April.
MSI Optix MPG341CQR: 1440p ultra-wide at 144Hz with streaming features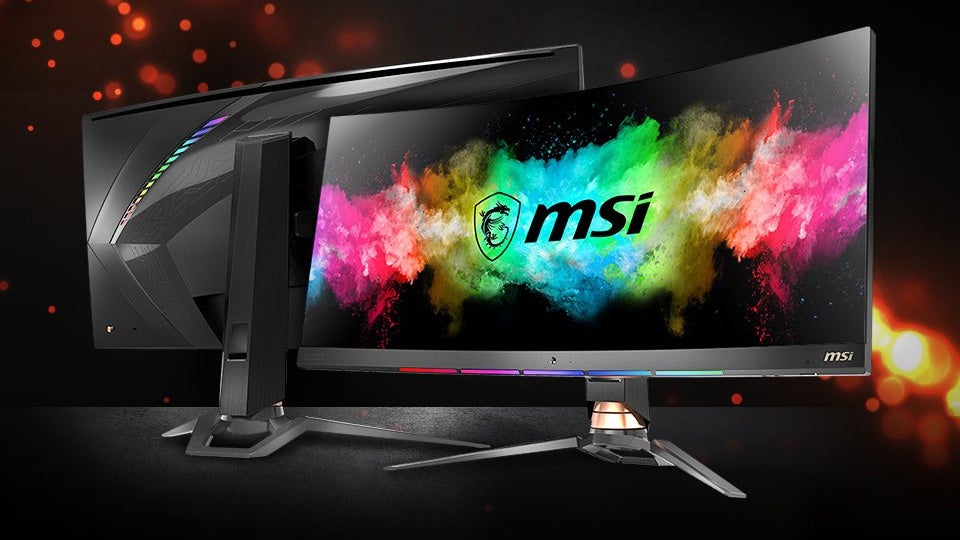 MSI's CES 2019 gaming display is the Optix MPG341CQR. It's a 34-inch curved screen, 3440 by 1440, with a reported 144Hz refresh rate. If that's correct, that would be the first monitor we've seen to sport higher than a 100Hz or 120Hz refresh rate at this resolution. The MSI monitor also comes with some interesting features, including an integrated camera mount for streaming, an integrated mouse bungee and even a camera/mic for use with a voice assistant. With that assistant, you'll be able to change various monitor settings, like modes or brightness, using your voice. Of course, the monitor also has RGB lighting, although thankfully this can be dimmed or disabled if you prefer a more sedate look. The Optix MPG341CQR will retail for $900 when it's released this summer.
MSI are also offering another 34-inch monitor designed for professional use, which comes with a flat IPS panel of the same size but a much higher 5120 by 2160 resolution at 60Hz. That could be a good choice for creative professionals, but it costs twice the price at $1800.
Alienware 55-inch OLED: an enticing 4K TV-monitor hybrid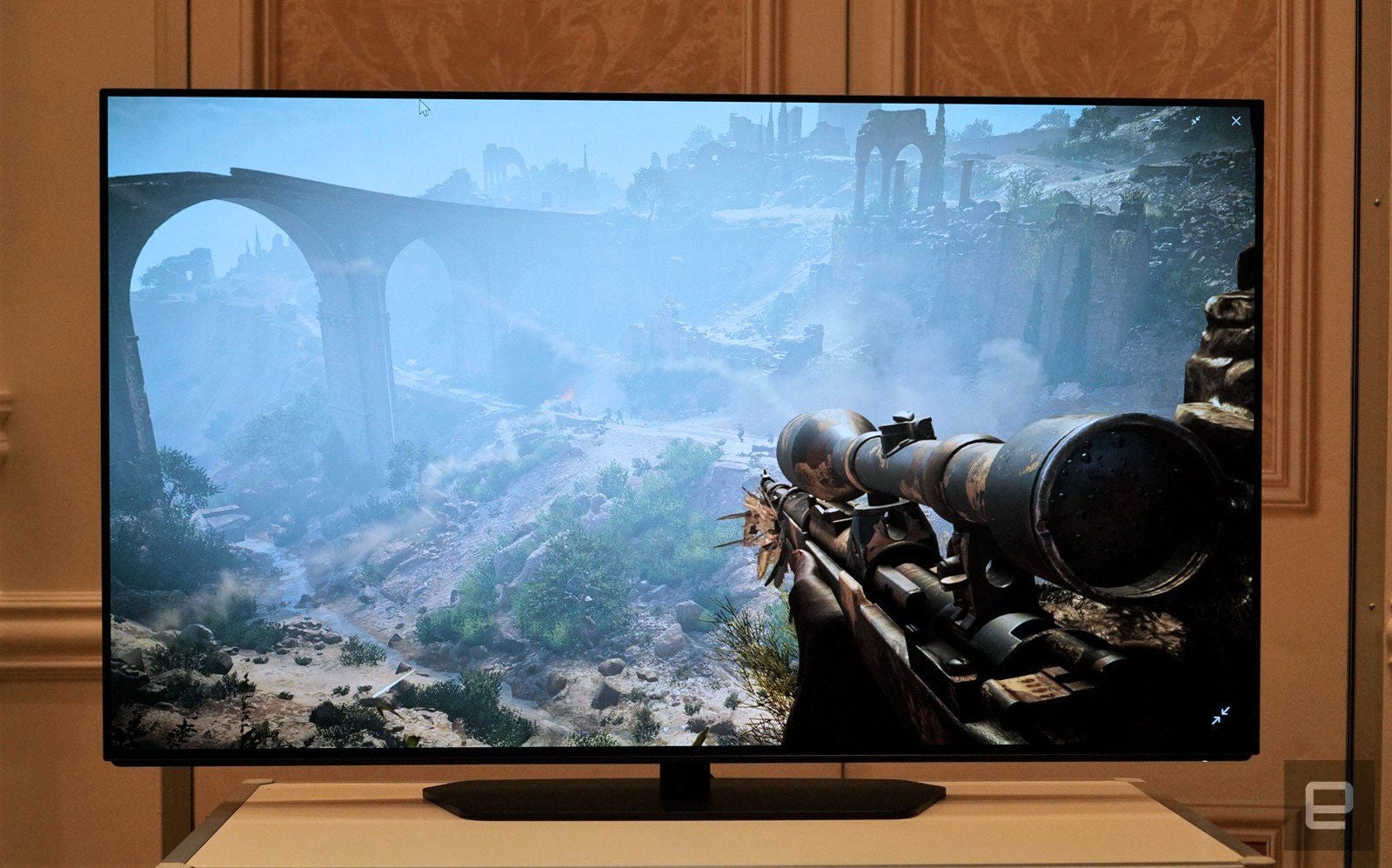 The Alienware OLED is the company's first OLED monitor. Its 55-inch 4K display can run up to 120Hz, mirroring the abilities of LG's recently-announced 2019 OLEDs and providing a much more fluid experience than the standard 60Hz you'd expect from most displays of this resolution. Of course, actually driving such a monitor to its full potential will require at least one of the best graphics cards in the world, and maybe two! The Alienware OLED will unsurprisingly support HDR, although we're not sure which flavour just yet, as well as variable refresh rates (presumably via Adaptive Sync or FreeSync). Other technical details and the price remain a mystery, but we're sure to learn more as we get closer to the OLED's launch in the second half of this year.
Samsung CRG9: a better super ultra-wide with HDR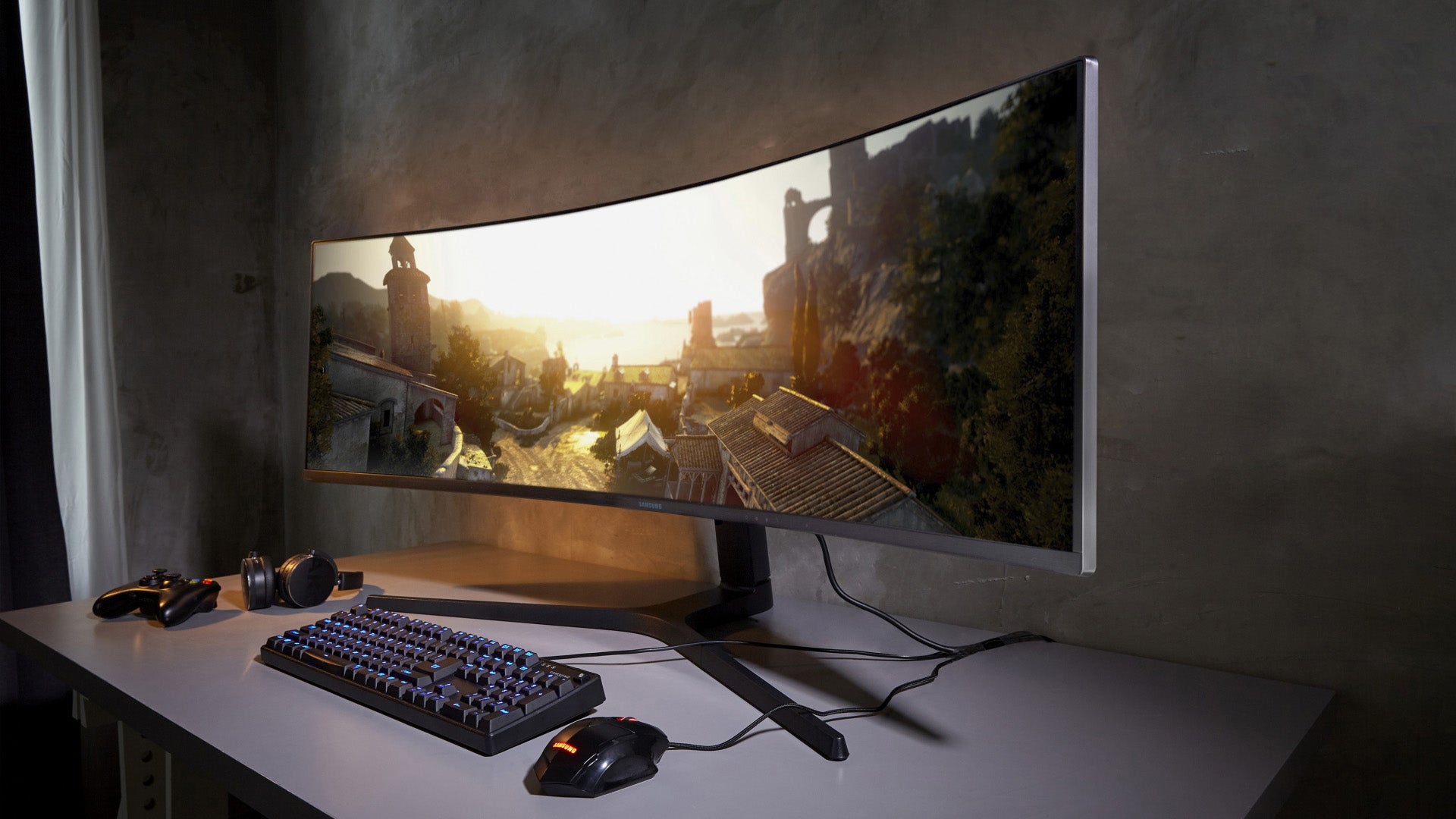 Samsung's CHG90 monitor impressed us with its immersive 32:9 aspect ratio, although we weren't as impressed with its limited 3840 x 1080 resolution. The new CRG9 solves that concern with a higher resolution panel, equivalent to two 27-inch 2560 x 1440 displays side-by-side. The monitor also runs at a fluid 120Hz, with variable refresh rate support via AMD FreeSync 2. Finally, this is an HDR panel that conforms to the HDR10 standard, meaning it should offer good contrast and colour accuracy. There's no pricing or specific release date, but we'd expect it to cost $1000 or more if past monitors are any indication. You'll also need one of the best graphics cards to make the most of the monitor's substantial resolution and refresh rate, but the immersive experience could be well worth it.
Asus ROG Strix XG438Q, XG49VQ and XG32VQ: three HDR gaming monitors

Asus announced three ROG Strix monitors at CES this year, all of which sport VA displays with excellent contrast and support the FreeSync 2 and DisplayHDR standards.
The first is the XG438Q, which is a 43-inch 4K monitor with a refresh rate of 120Hz. That makes it one of the few 4K monitors we've seen to operate at a refresh rate higher than 60Hz. It also hits the medium-strength DisplayHDR 600 specification and accurately reproduces 90 per cent of the DCI P3 colour gamut. The monitor will be released this spring, but there's no specific date or price announced thus far.
If you'd prefer an ultra-wide display, Asus has you covered with the XG49VQ. This is a 49-inch monitor with the same 32:9 aspect ratio and 3840 x 1080 resolution as the Samsung CHG90 we recently added to our best gaming monitors list. However, Samsung (and other companies) have since announced successors with a higher resolution of 5120 x 1440, making the Asus monitor an easier-to-drive but less sharp alternative. The XG49GVQ runs at 144Hz and also supports the nominal HDR of the DisplayHDR400 and FreeSync 2 HDR standards. Like the first monitor on our list, its VA panel provides 90 per cent of the DCI P3 gamut, but unlike it, the XG49VQ will be released later this month at an unannounced price.
Finally, the XG32VQ is a 31.5-inch 1440p monitor that operates at 144Hz, making it a larger alternative to the Razer Raptor we looked at earlier. It meets the DisplayHDR 400 standard but manages 94% of the DCI P3 colour gamut. It too will be released later in January, with no pricing information available as of yet.
HP Omen X 65 Emperium: the first Big Format Gaming Display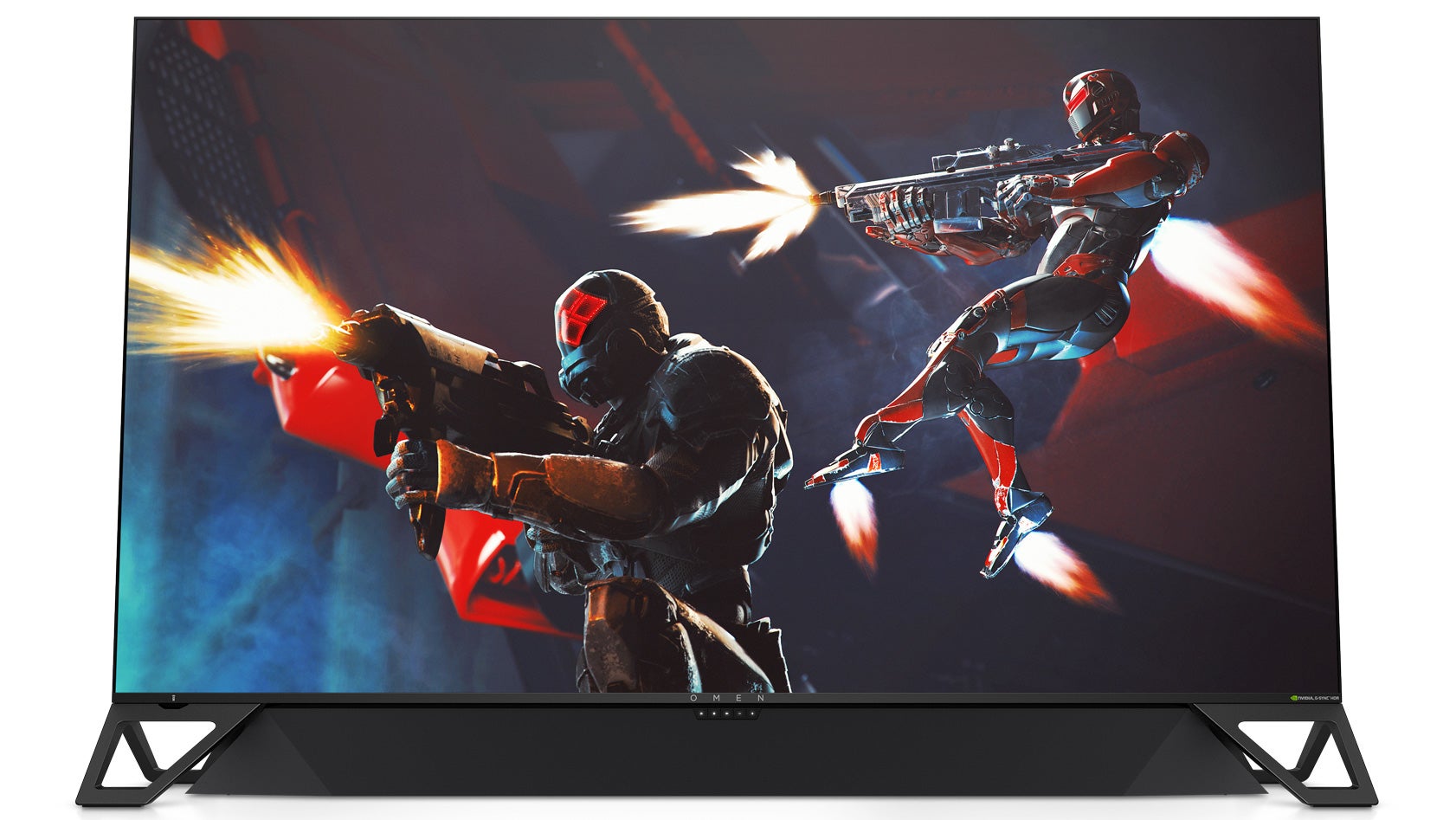 The Omen X Emperium is the first Big Format Gaming Display (BFGD) to be available for pre-order, following their announcement by Nvidia at last year's CES event. To recap, the BFGD specification calls for a 65-inch screen at 4K resolution with a 144Hz refresh rate and full G-Sync HDR support. The Omen X Emperium comes with a Nvidia Shield built in, allowing access to Android apps and the Google Assistant, and some models will arrive with an integrated soundbar as well.
However, you will be spending a lot to get the ultimate big-screen gaming display, with the Omen X Emperium arriving in February for $5000 and similar BFGDs from Acer and Asus expected to cost similar amounts. It'll be interesting to see how these screens compare to LG's 2019 OLEDs, which should also boast low input lag and a high refresh rate (albeit 120Hz instead of 144Hz). They'll also come with FreeSync support that could work with Nvidia GeForce graphics cards, thanks to Nvidia's recent G-Sync Compatible announcement.
ViewSonic Elite XG240R and XG350R-C: a new brand introduced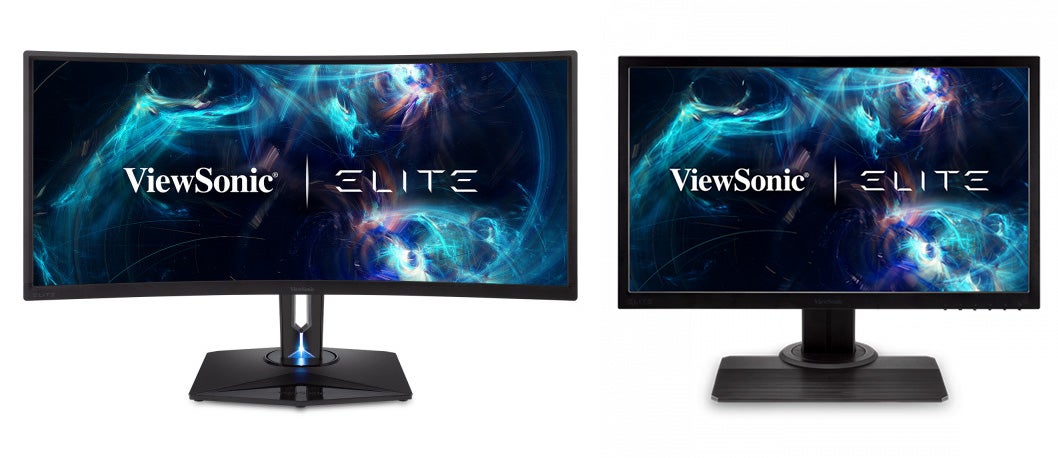 ViewSonic announced its new Elite gaming sub-brand at CES, including two new models at wildly different price points. The XG240R is intended as a strong budget option, with a 24-inch 1080p TN display supporting 144Hz FreeSync. The Elite features a more "gamer" look than previous ViewSonic products, as well as support for RGB synchronisation with Thermaltake, Razer Chroma and Cooler Master products. The Elite XG240R is available now for $273.
On the other side of the spectrum is the XG350R-C, a 35-inch 3440 x 1440 curved ultrawide VA display. The FreeSync display also supports the relatively demanding HDR10 standard, which could make it a good choice for fans of HDR gaming or video. The XG350R-C has a refresh rate of 100Hz, which is typical for a monitor of this size and resolution and still provides a solid upgrade over 60Hz gaming. The XG350R-C will be available later this month for $789.
Razer Raptor: a stylish, adjustable 1440p 144Hz IPS display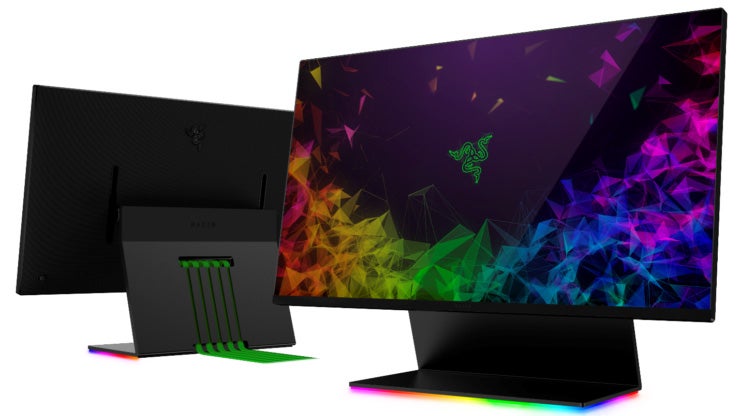 Razer has entered yet another product category at CES 2019 with its announcement of the Razer Raptor, the company's first gaming monitor. As far as specifications go, Razer has selected a very common configuration: a 27-inch IPS display at 2560 x 1440 with a refresh rate of 144Hz. That's a step up in both resolution and refresh rate over the de facto 1080p 60Hz standard, so it's a nice choice for many users.
The monitor supports FreeSync, adheres to the entry-level HDR400 specification and can even mirror a Razer Phone 2 via USB-C, but it really looks to stand out with its design. Razer has incorporated a Chroma-compatible RGB light strip on the front, provided cables in their typical neon green on the back and mounted the monitor on a stylish stand that reminds me of an open laptop. The Raptor will be available in North America later this year at $700.
We'll continue updating this article as and when new monitors are announced; if you spot any inaccuracies or omissions then let us know.
Will you support the Digital Foundry team?
Digital Foundry specialises in technical analysis of gaming hardware and software, using state-of-the-art capture systems and bespoke software to show you how well games and hardware run, visualising precisely what they're capable of. In order to show you what 4K gaming actually looks like we needed to build our own platform to supply high quality 4K video for offline viewing. So we did.
Our videos are multi-gigabyte files and we've chosen a high quality provider to ensure fast downloads. However, that bandwidth isn't free and so we charge a small monthly subscription fee of £4.50. We think it's a small price to pay for unlimited access to top-tier quality encodes of our content. Thank you.
Support Digital Foundry