Best graphics card 2020: every major Nvidia and AMD GPU tested
The DF guide to the fastest and best value video cards on the market.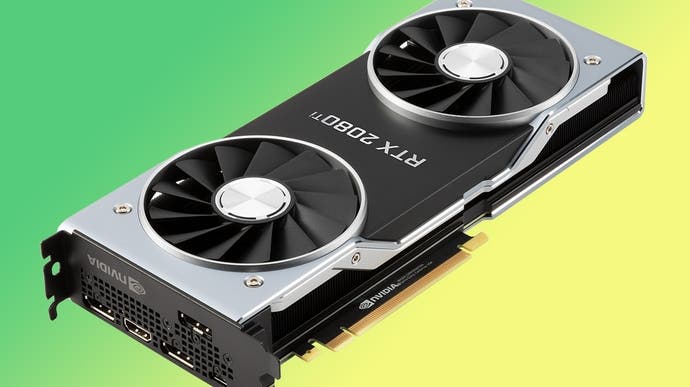 Replacing your graphics card is the number one upgrade you can make for your PC and the most profound in terms of improving gaming performance, so it makes sense to spend some time researching your options. Choosing the right card depends on many factors, so we've streamlined that process for you. Right here, you'll find strong graphics card recommendations for budget 1080p gaming PCs all the way up to 4K and high refresh rate beasts, based on our extensive testing of every graphics card on the market.
If you just want our direct, no-nonsense GPU upgrade recommendations, that's not a problem.
Right now, the Nvidia GeForce RTX 2080 Ti is our top pick for the best graphics card. If you want the highest possible frame-rates in games, plus support for hardware-accelerated ray tracing and other modern techs, then the RTX 2080 Ti stands head and shoulders above any other consumer card from Nvidia or AMD.
If you're looking to maximise your performance per dollar, the Nvidia GeForce RTX 2060 offers excellent 1080p and 1440p frame-rates and is the cheapest card with hardware-accelerated ray tracing. That makes it our pick for the best value graphics card.
In terms of our lower tier picks, we've targeted a degree of longevity and better-than-console throughput for our best budget graphics card - in this case, the old but still powerful AMD Radeon RX 570.
While these are our top picks, we've also highlighted a few alternatives for each category, so look out for those after each major recommendation.
Graphics card buyer's guide
While gaming desktop PCs tend to be last longer than the average games console or gaming laptop, the graphics card is one component you'll need to replace regularly if you want to keep getting good performance in the latest games. Where processors might get faster by only a few percentage points every few years, graphics cards can see gains of 25 per cent from one generation to the next - and sometimes, the increase in performance is even more substantial. For example, the Intel Core i7 2600K launched back in 2011 and still holds up pretty well in modern games, yet graphics cards of a similar vintage will struggle even at low quality settings.
Choosing the right graphics card is important because this is the component that does most of the heavy lifting that brings your games to life. Graphics hardware capable of easily running triple-A titles starts at around the £110/$110 mark, with Nvidia's GTX 1050 and AMD's RX 560 offering (on paper at least) significantly more graphics processing horsepower than the base PlayStation 4 and Xbox One. That means that every major multi-platform title should run at least with ballpark equivalent performance. From there, it's all about paying more and scaling up, with the Nvidia GeForce RTX 2080 Ti sitting at the current top of the pile.
Of course, it's also important to avoid building a bottle-necked system, so you should aim to pair your video card of choice with a suitably powerful CPU, RAM and other components. We generally recommend system builders plump for at least 8GB of system RAM, with 16GB being a worthwhile upgrade. If you're using an AMD Ryzen or a mainstream Intel CPU, using two RAM modules in dual or even quad-channel mode ensures you're not handicapping your performance. Your choice of processor is also crucial to building a balanced system. AMD's Ryzen 5 and Intel's Core i5 are the price/performance champions for 60fps gaming, but if you're looking to run the latest games at the highest possible frame-rates, particularly on a high refresh rate display, we would recommend the Intel Core i7 8700K or its ninth-generation successors.
Thankfully, we've reached the point where even the cheaper end of the discrete GPU market offers some good results if you're prepared to put just a little effort into tweaking your in-game graphical settings. Beyond that, there's seemingly a graphics card for every kind of use-case - and that's where this guide comes in. Every GPU worth considering is included in this exhaustive guide, and if you're looking for more detailed performance metrics, we can link you through to the some of the most detailed gaming benchmarks around so you can see exactly what kind of performance you should expect.
---
Best graphics card
Nvidia GeForce RTX 2080 Ti: 4K gaming at 60fps or more, plus some exciting new tech.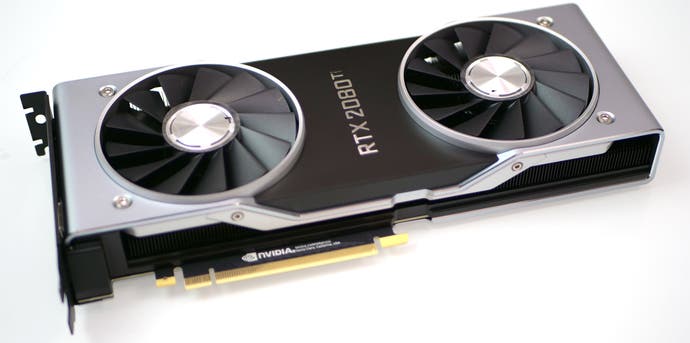 The RTX 2080 Ti is the culmination of decades of work from Nvidia, and it shows. The 2080 Ti comes with significant improvements to raw graphical horsepower over the GTX 1080 Ti card it nominally replaces, plus exclusive access to new technologies like real-time ray tracing (RTX) and deep learning super sampling (DLSS) that can improve the looks and performance of supported games. With real-time ray tracing coming to both the PlayStation 5 and Xbox Series X, expect the value of this technology to only increase over time.
Outside of new technologies, the powerful RTX 2080 Ti can handle resolutions up to 4K with ease, and performs well at high refresh rates too - just remember that high refresh rates also demand a powerful processor, so don't spend all of your cash on a new RTX card without at least a Core i7 7700K or better in your build. The RTX 2080 Ti is also a brilliant choice for VR gaming, especially for high-res VR headsets such as the Valve Index.
With the right system to back it up, you can roughly expect your RTX 2080 Ti to deliver at least 144 frames per second at 1080p, 100 frames per second at 1440p and 60 frames per second at 4K. Obviously, more recent and intensive titles may show poorer performance, while older esports-focused games are likely to perform significantly better.
Pros:
Fastest consumer graphics card available
Excellent performance at 4K and under
Features like real-time ray tracing and DLSS are getting better over time
Cons:
Most expensive consumer graphics card available
RTX and DLSS support still isn't a given, although expect much more in 2020
---
Best AMD alternative for 4K or HFR: Radeon RX 5700 XT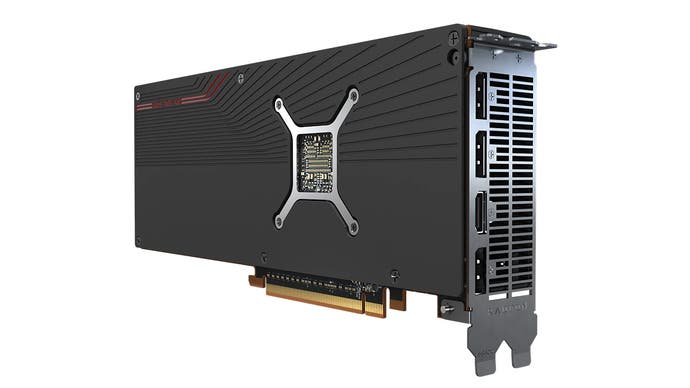 The RX 5700 XT is the top Radeon card on the market, following the departure of the short-lived Radeon 7. This GPU performs well at 1080p and 1440p, while 4K gaming is also in reach if you're willing to accept a few compromises in the settings menu. One nice feature of the RX 5700 XT is that it's based on a more advanced 7nm process than AMD's previous 14nm cards or Nvidia's existing 12nm lineup, which translates into better energy efficiency and less heat generation - a big improvement over AMD's historically hot and power-hungry flagships.
The RX 5700 XT includes support for the latest AMD software features, including Radeon Image Sharpening (a filter that makes edges in an image more noticeable) and Radeon Anti-Lag (a feature that synchronises CPU and GPU to minimise input lag in DX9, DX11 and Vulkan titles). However, there's no support for hardware-accelerated ray tracing, which is set to become more popular in 2020 as both next-gen consoles will ship with the feature.
Pros:
Strong gaming performance, particularly in DX12 and Vulkan titles
Cooler and more power-efficient than previous Radeon cards
Provides access to the latest Radeon software features
Cons:
Performance in DX11 games, especially at 1080p and 1440p, leaves a lot to be desired
No support for hardware-accelerated ray tracing or variable rate shading
---
Best value Nvidia alternative for 4K or HFR: GeForce RTX 2070 Super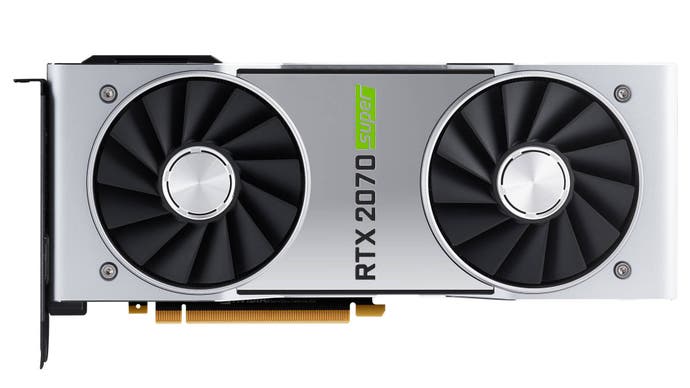 Nvidia's newly upgraded upper-mid-range card offers 1440p performance in spades, while also packing in the new features that define the Turing generation: real-time ray tracing (RT) and deep learning super sampling (DLSS). The RTX 2070 Super handles 4K resolutions better than the 2060 Super and RX 5700 XT, allowing a comfortable 60fps with a bit of settings tweakery - and that's without factoring in DLSS. Similarly, high refresh rate monitors can also be tamed by the 2070 Super, although a powerful CPU is key here as well.
Pros:
Strong 1080p and 1440p performance in even the toughest games
4K gaming is viable on most titles, with some settings tweaks
DLSS and real-time ray tracing can be transformative
Cons:
Expensive for a GeForce xx70 card
---
Best value graphics card
Nvidia GeForce RTX 2060: the cheapest future-proof GPU for 1080p and 1440p.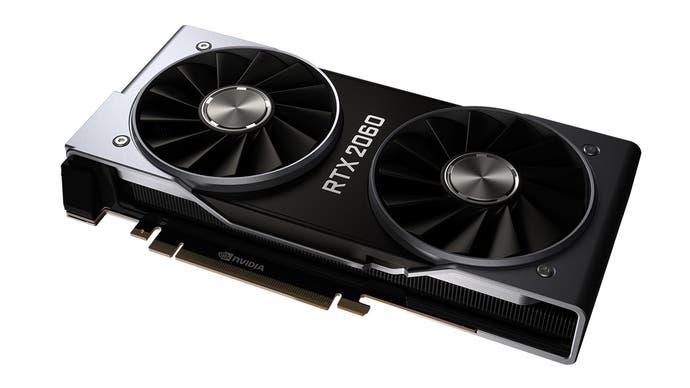 The RTX 2060 is an excellent card at the price, offering solid mid-range performance plus the RTX and DLSS features that define Nvidia's 20-series cards - and at a new lower price point, thanks to the release of the RTX 2060 Super. To give you some perspective on its prowess, the RTX 2060 outperforms 2015's Titan X Maxwell - which was once the very best of the best in terms of graphics hardware.
The performance level on tap allows the 2060 to tackle higher resolutions (1440p versus 1080p) or higher refresh rates (like 144Hz). If you're willing to experiment with lower detail settings or you're playing less demanding esports-focused titles like CSGO or Rocket League, your PC could easily drive a popular 1440p/144Hz monitor combo flat-out. With DLSS in play, you could shoot for even more demanding resolutions and refresh rates. However, remember that high refresh rates and low resolutions shift more of the load to your processor, so ensure you've got a worthy CPU on board; we recommend a Core i7 8700K or better for optimal performance.
Finally, against expectations the RTX 2060 can indeed power ray-traced visuals at 1080p60 in games like Battlefield 5 and Control. With DLSS available in many games to offset the extra horsepower requirements, the RTX 2060 has only gotten better with time. This card also feels like a particularly canny choice with sampler feedback streaming and variable rate shading coming to the Xbox Series X, not to mention ray tracing arriving on both next-gen consoles - all of which are supported here.
Pros:
Great 1080p and 1440p performance
Can stretch to 4K gaming, particularly with a G-Sync monitor
Relatively cool and efficient
Inclusion of RTX and DLSS is proving a big bonus
Cons:
Significantly more expensive than the last-gen GTX 1060
Only 6GB of VRAM compared to 8GB on the GTX 1070 and RX 5700
Achieving 4K at 60fps requires significant settings tweakery
---
Best AMD alternative for 1440p: Radeon RX 5600 XT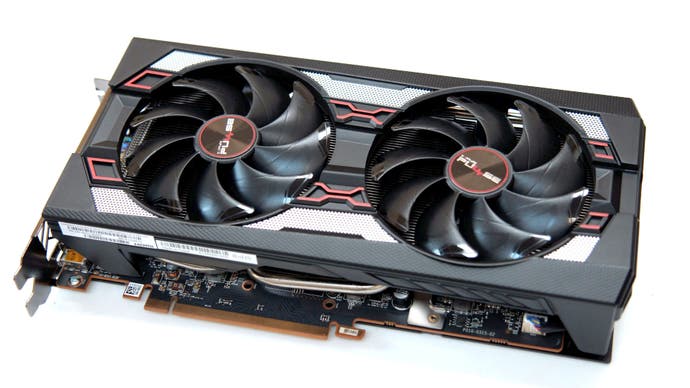 The RX 5600 XT was fairly unremarkable when first announced, but a pre-launch BIOS upgrade for several models - including the Sapphire Pulse we tested - left the card considerably faster than expected. In our testing at 1440p, the RX 5600 XT was only six per cent slower than the RX 5700, which costs around 25 per cent more. That makes this GPU an outstanding value for 1080p or 1440p gaming, with enough horsepower to rival the RTX 2060 and embarrass the GTX 1660 Super - just make sure you select a card like the Sapphire Pulse which runs with 14Gbps memory and 1750MHz boost clocks. The only major downside to this card is its future performance, which may be limited by its lack of support for features like hardware-accelerated ray tracing, which is set to come to both the Xbox Series X and PlayStation 5.
Pros:
Excellent frame-rates at 1080p and 1440p
Normally both cheaper and faster than similar-price Nvidia cards
Cons:
No ray tracing or variable rate shading support on this generation of Radeon cards
Aggressive BIOS means there's little extra performance to find through overclocking
Not all cards have upgraded BIOSes available, so check specs carefully
---
Best Nvidia alternative for 1440p: GeForce GTX 1660 Super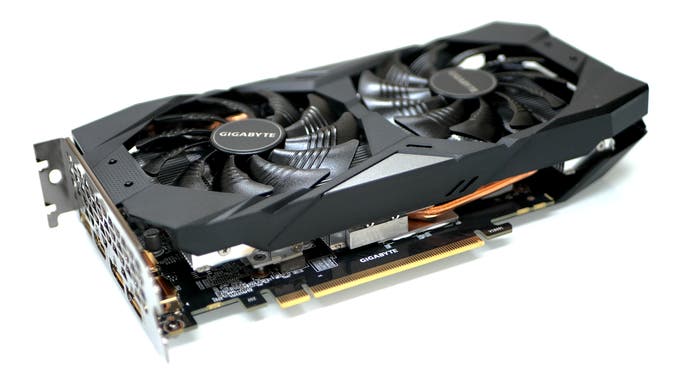 The GTX 1660 Super is a newer version of the GTX 1660 with faster GDDR6 memory, allowing for strong results at 1080p and the option to stretch for 1440p with some settings tweaks. That makes it a good cut-price alternative to the RTX 2060, which is only around 20 per cent faster in most games we tested. However, the GTX 1660 Super isn't our overall best value pick because it lacks support for some next-gen techs like RTX and DLSS, which could hurt its long-term viability as a top graphics card. It's also outperformed by the similarly-priced AMD RX 5600 XT, especially models that operate at blazing 1750MHz clock speeds.
Pros:
Significantly better performance than RX 580/GTX 1060
Good option for 1080p; can usually stretch to 1440p
More future-proof than its RX 580/GTX 1060 competitors with VRS and new NVENC
Cons:
Slightly less VRAM than the RX 580 8GB, although this doesn't matter in most games
The lack of RTX and DLSS could limit this card's utility in the future
---
Best budget graphics card
AMD Radeon RX 570: an older mid-range card available at an entry-level price.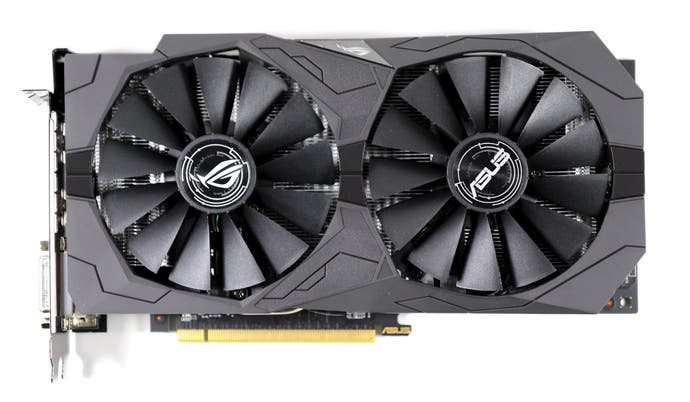 With the release of new generations of graphics cards from both AMD and Nvidia in late 2019 and early 2020, older AMD cards are seeing significant price drops that bring them into new relevancy. Case in point is the RX 570, a once mid-range card that is now among the cheapest and most performant graphics cards available. This card offers good performance at 1080p, even in the latest games, although you may have to turn down a few settings in some games to guarantee a 60fps average.
However, the RX 570 does have its share of drawbacks. Chief among these is higher CPU utilisation than similarly powerful cards from Nvidia, so we recommend at least a quad-core processor - preferably a recent AMD Ryzen or Intel Core model - to avoid CPU bottlenecking. The RX 570 also tends to draw more power than the GTX 1060 3GB or GTX 1050 Ti, so it may not work well in systems with limited or non-standard power supplies.
If you're up for overclocking, you can wring more performance out of the RX 570. How much depends as always on the silicon lottery, but some units - especially those with beefier cooling solutions - will be able to nearly match the RX 580.
Pros:
Unparalleled performance for its price
Full HD resolution at 60 frames per second is within reach
Cons:
Can't always hit 60fps at maximum settings
Requires a quad-core processor to avoid bottlenecking
---
Best AMD alternative for 1080p: Radeon RX 5500 XT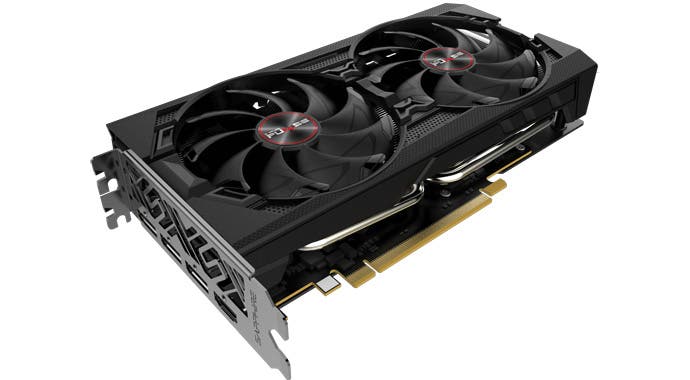 While the RX 570 remains one of the best value 1080p cards, the latest games may require a slightly more powerful card, especially if you're targeting high frame rates. The RX 5500 XT is a good choice in these situations, offering better performance than Nvidia's option at this price point, the GTX 1650. Both 4GB and 8GB versions are available, with the 8GB variant better able to handle ultra texture settings in recent games, but the 4GB model offering identical performance if you don't exceed its more limited VRAM capacity.
Pros:
Excellent performance at 1080p, even in modern games
Can stretch to 1440p gaming with settings tweaks
Better power efficiency and thermal characteristics than RX 570
Cons:
4GB of RAM variant can be limiting in some recent titles
Not quite powerful enough for no-compromises 1440p gaming
---
Best Nvidia alternative for 1080p: GeForce GTX 1650 Super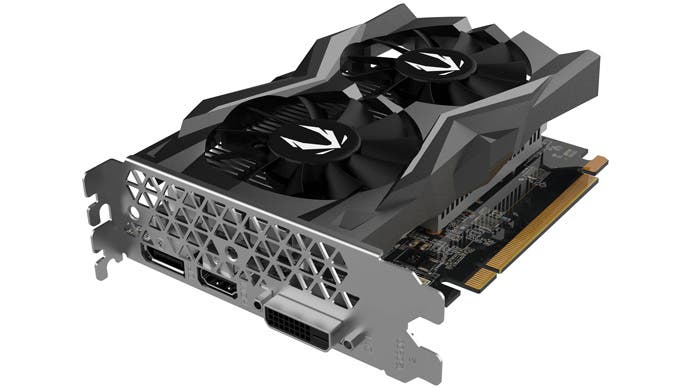 Nvidia is a little out-gunned in the low-end space at present, but their best offering is the GTX 1650 Super. This card offers slightly less 1080p and 1440p performance than the RX 5500 XT, but normally costs a little less too. A few Turing-era features are included here, including variable rate shading and the new NVENC encoder, making the card slightly more future-proof than some of its rivals. However, Nvidia's standout RTX and DLSS features are absent, in common with all GTX cards.
Pros:
Good performance at 1080p, on par with the GTX 1060 6GB
Nvidia's driver is more efficient than AMD's, resulting in lower CPU usage
Includes some Turing features, including VRS and the new NVENC encoder
Cons:
4GB of RAM makes running at ultra texture settings difficult in some games
AMD's low-end offerings, old and new, are generally more performant
---
And with that, we reach the end of our current graphics card recommendations. Be sure to check out the Digital Foundry GPU Power Ladder, which ranks every current graphics card from weakest to strongest, for another useful perspective on whether a GPU upgrade makes sense for you.
If you'd like a personalised graphics card recommendation or just a friendly chat about PC gaming, you can reach me or Digital Foundry at @wsjudd and @digitalfoundry, respectively.