The Witcher 3's Xbox One X patch delivers in spades
4K and performance modes tested by Digital Foundry.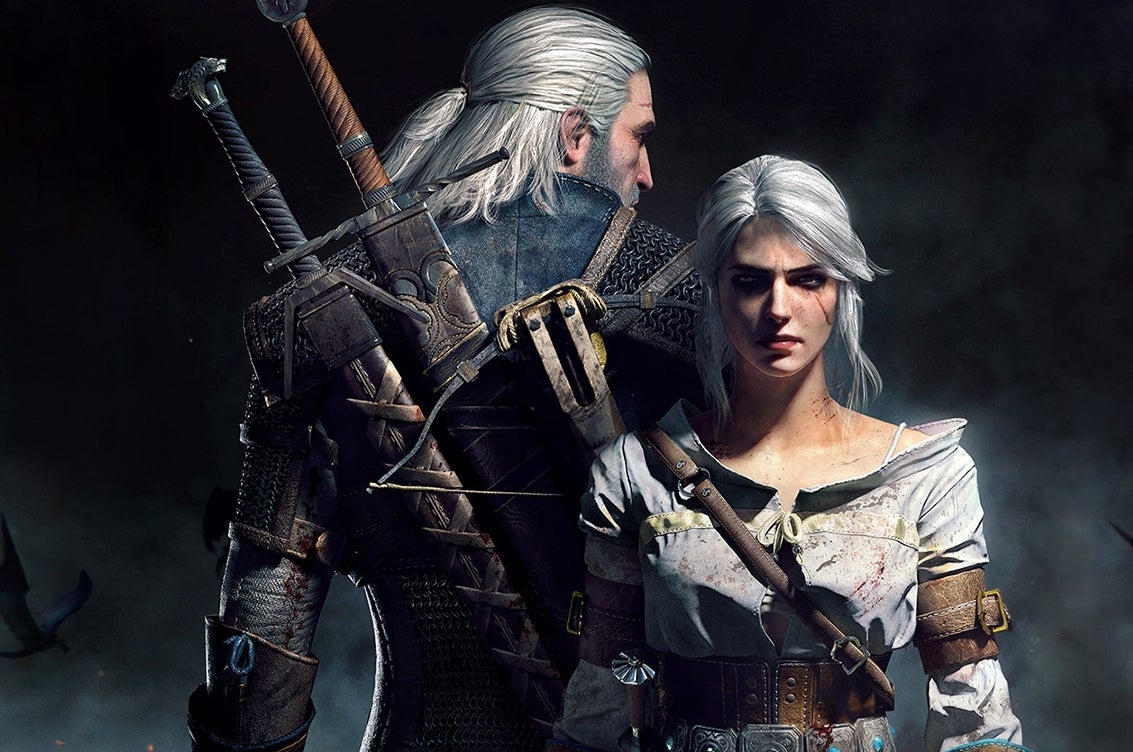 The Witcher 3's enhanced Xbox One X patch gives us more than we expected. Two new options are added with this update: a 4K mode that puts the emphasis on hitting a native 3840x2160 at 30 frames per second, falling back on dynamic resolution scaling to ensure a consistent gameplay experience. But the real surprise is the inclusion of a performance mode that prioritises 60fps gameplay, albeit at a much lower pixel-count. On paper, CD Projekt Red's latest release should be the definitive console release, but just how does the package on Xbox One X stand up to the recently released PS4 Pro patch?
Let's talk numbers. The 4K mode is ambitious when considering a standard Xbox One largely ran the game at 1600x900. In Xbox One X's case we're getting a huge boost in pixels rendered with this mode, and even though it's capped at a familiar 30fps ceiling, the engine is capable of hitting 3840x2160 in less taxing areas. Look to the sky, wander around interiors, or explore less GPU-intensive environments, and the game has never looked sharper. However, the catch is that resolution drops in more intensive areas. As an example, galloping around the notorious Crookback Bog - an area renowned for its impact on performance - sees the image resolve to a lower 3200x1800.
Regardless, the result is impressive. While there's a scope for it to go even lower (there's literally a huge open world here with a multitude of possible tests), an 1800p to 2160p range still falls within a perceptual threshold in delivering a superb result on 4K display. By contrast, PS4 Pro makes use of a checkerboard method to push its own 4K image. Side-by-side with X's native output, the checkerboarding technique still works brilliantly, and the only real downside here is a faint stippling effect on moving edges, largely hidden by the game's motion blur.
Another curious quirk of PS4 Pro's approach is an apparent lack of post-process anti-aliasing added to the pipeline, meaning coverage on tree outlines is often left raw. Compared to Xbox One X, which adds an extra pass to these elements for a cleaner (if softer) frame, it puts Microsoft's console in pole position in terms of image quality, but the truth is that owners of both mid-gen refresh consoles get great results for their UHD displays, with super-sampling in place for 1080p users.
But this patch is about more than just the pixel count. On its blog, developer CD Projekt Red has outlined additional visual upgrades, reserved for the 4K mode. This includes enhanced ambient occlusion, shadows and textures, all bringing it up to par with PS4 Pro's quality presets. That is, with one exception: Xbox One X uses an even higher quality setting for shadows, giving a visibly clearer outlines to distant shade. Checkerboarding aside, the visual feature set is much the same between both machines, but this one area alone sees Xbox One X pull aside.
In terms of gameplay, it's fair to say that Xbox One X does push on to a higher level with an extra perk in performance. With the 4K mode selected, key stress points like Crookback Bog and Heatherton village run at a flawless 30fps on Xbox One X. It's difficult to interrupt the game with even an occasional stutter in detail-rich environments like Novigrad too, showing there's still clearly lots of headroom for the console. Bearing in mind the sustained 25fps refresh on PS4 Pro during the Crookback area especially, it's a surprise to see its rival winning out in performance as well. For our money, the 4K mode on Xbox One X gives the smoothest, best-looking take on The Witcher 3 outside of the PC space.
The new performance mode for Xbox One X users is a less clear-cut success, but worth having as an option. The idea is simple: contain the target resolutions to a lower figures, and attempt to hit 60fps insteaed. In terms of visual settings, texture filtering takes a hit in quality next to the 4K mode too, as does the presentation of shadows - but otherwise the two are like-for-like in core asset quality, draw distances and effects. The main dividing point is in resolution.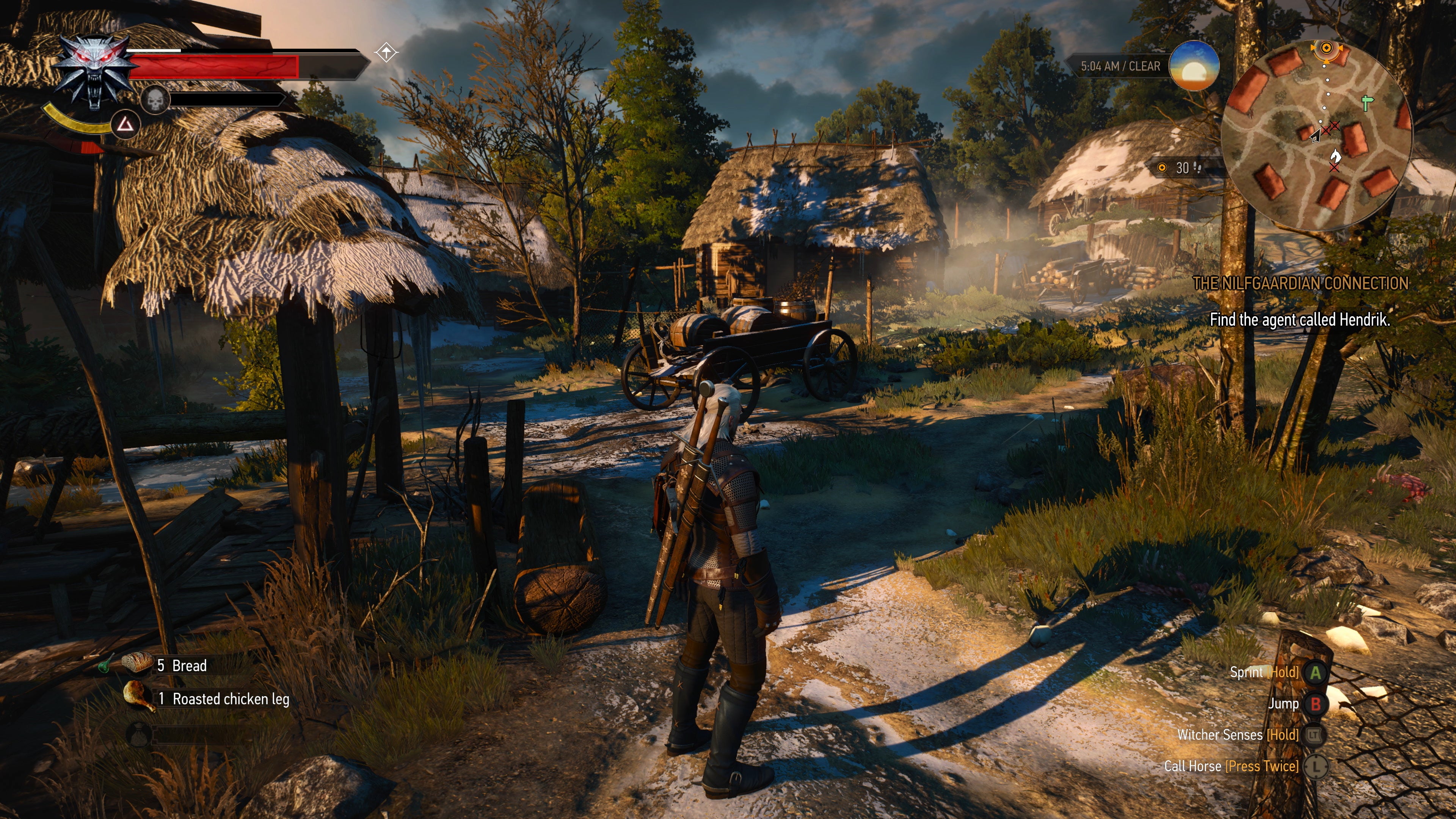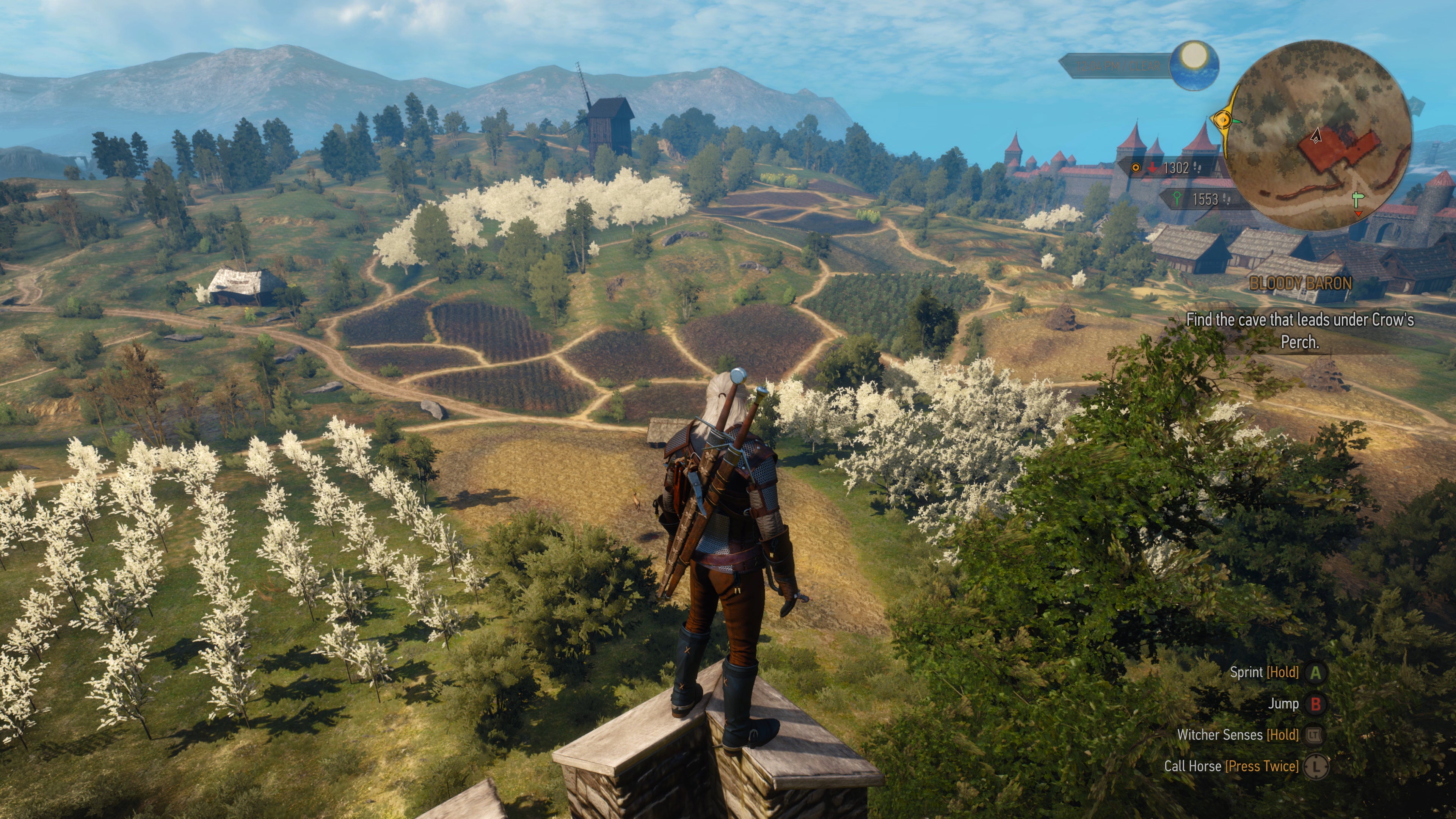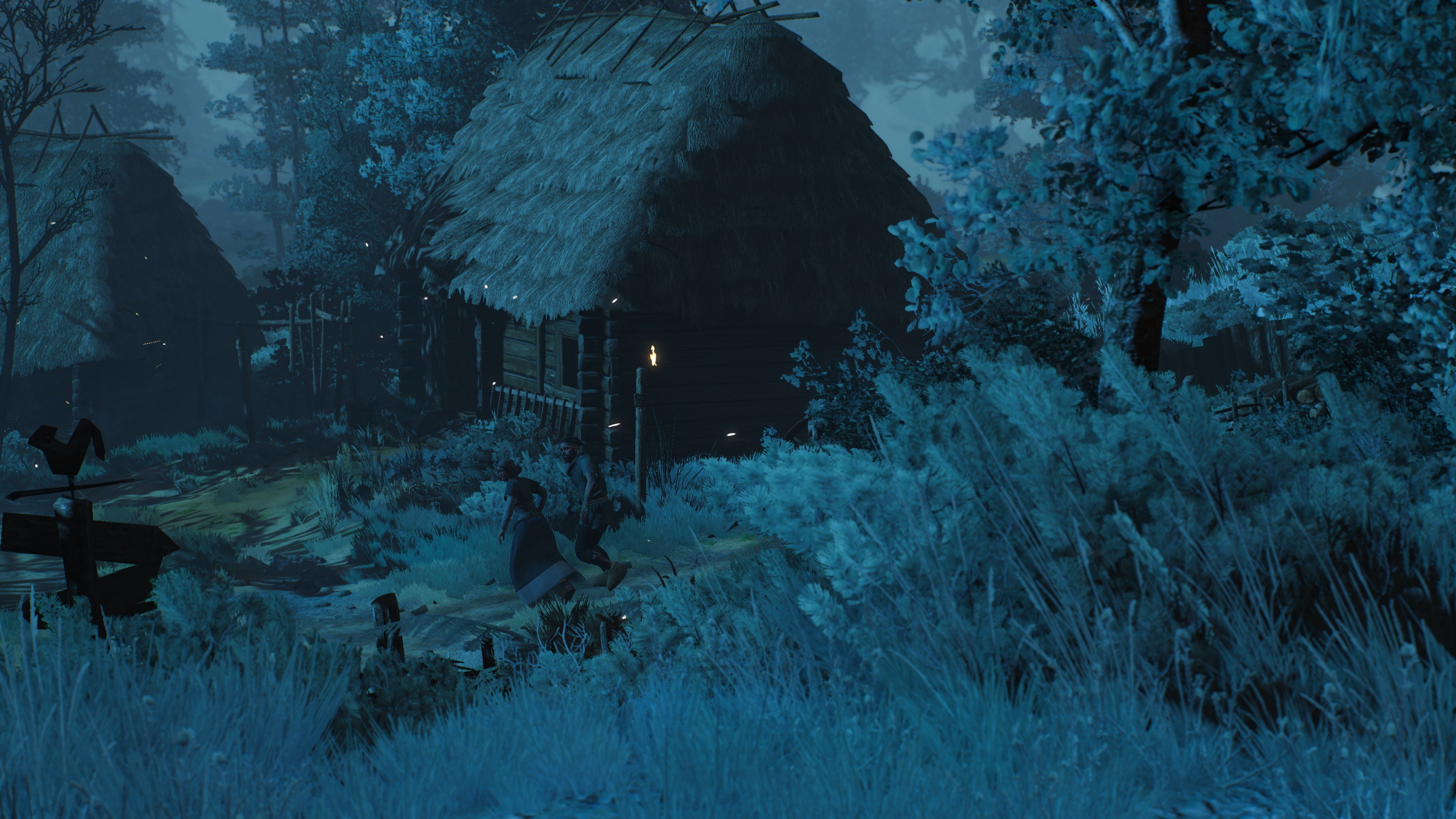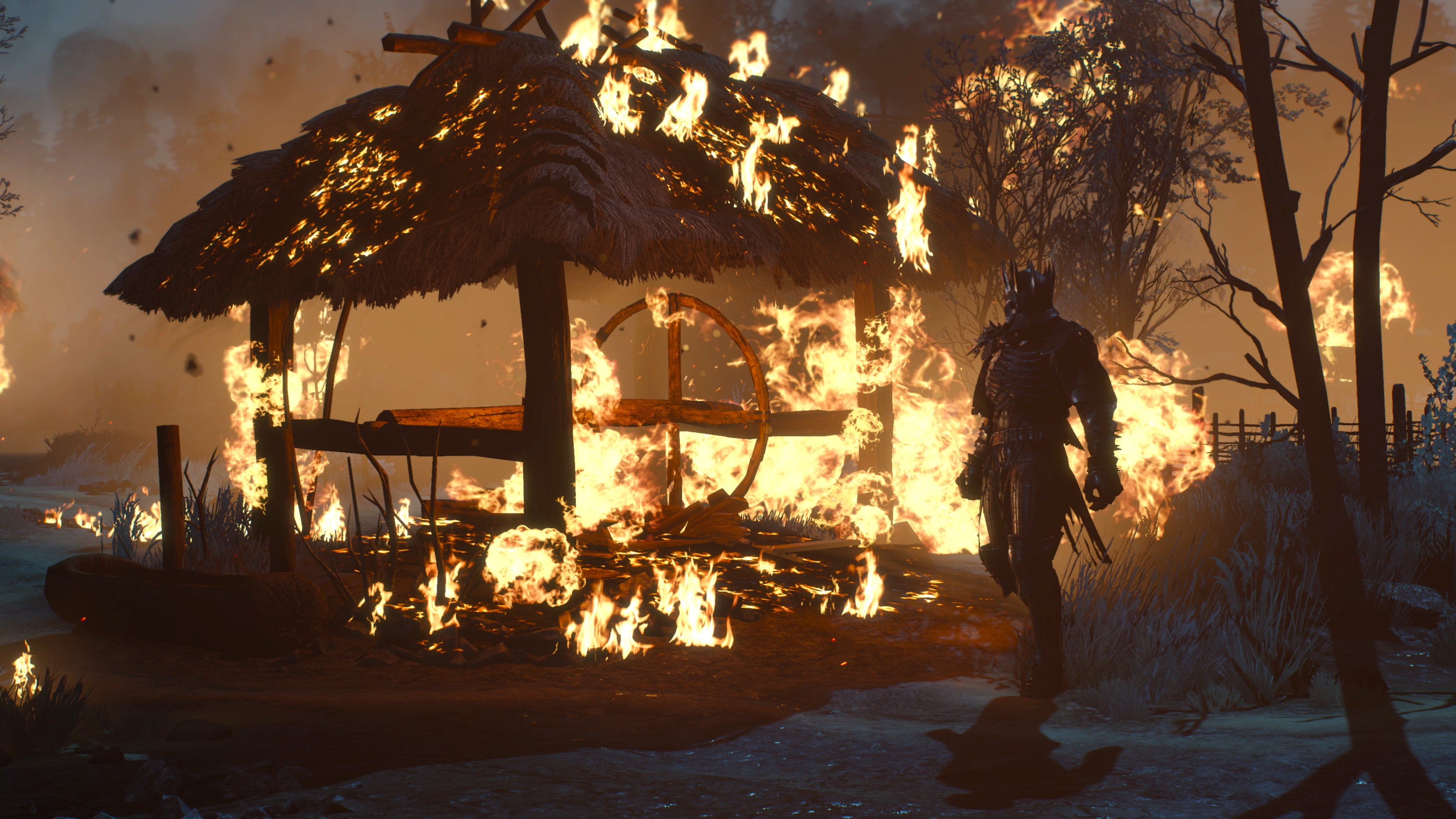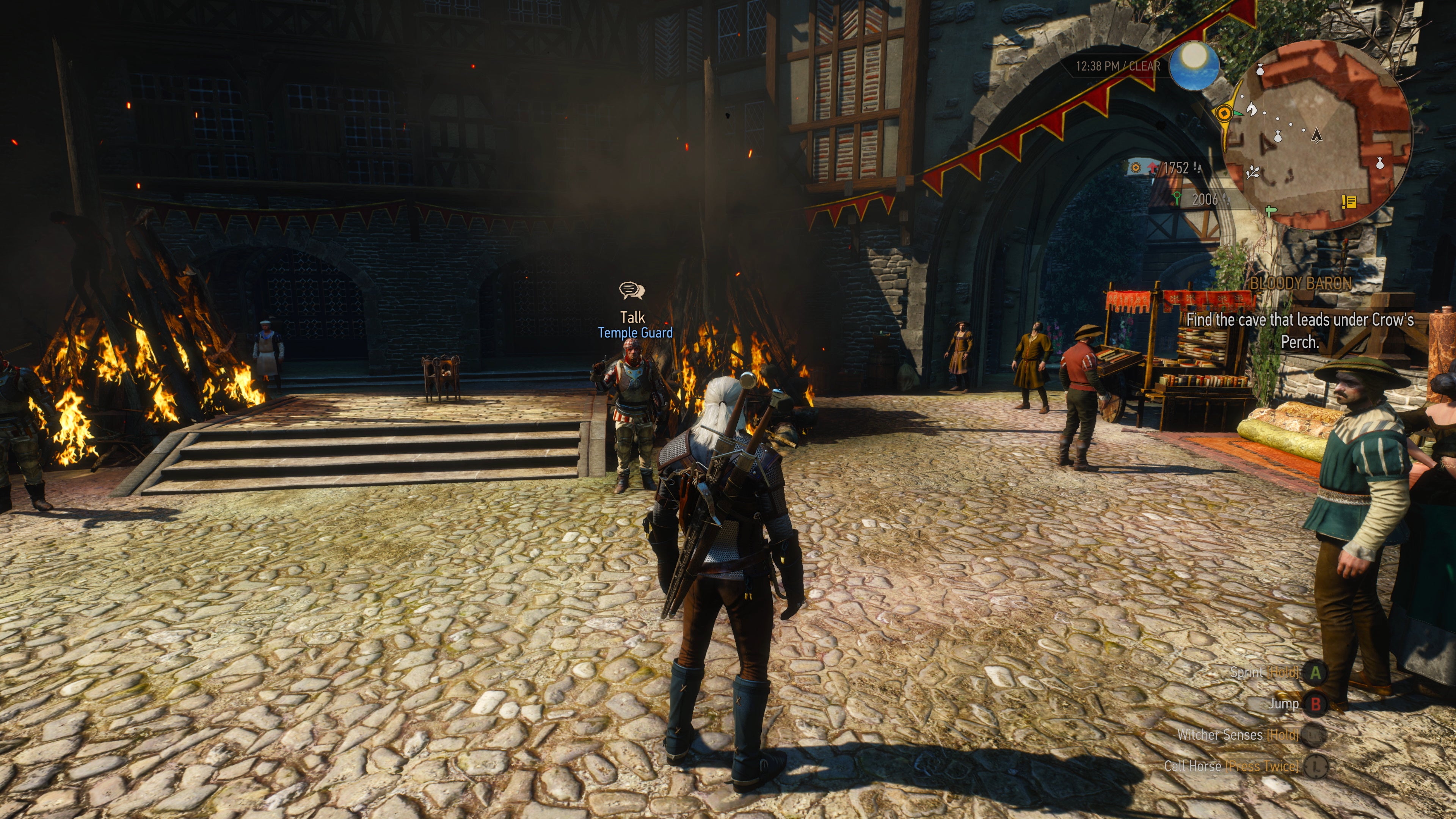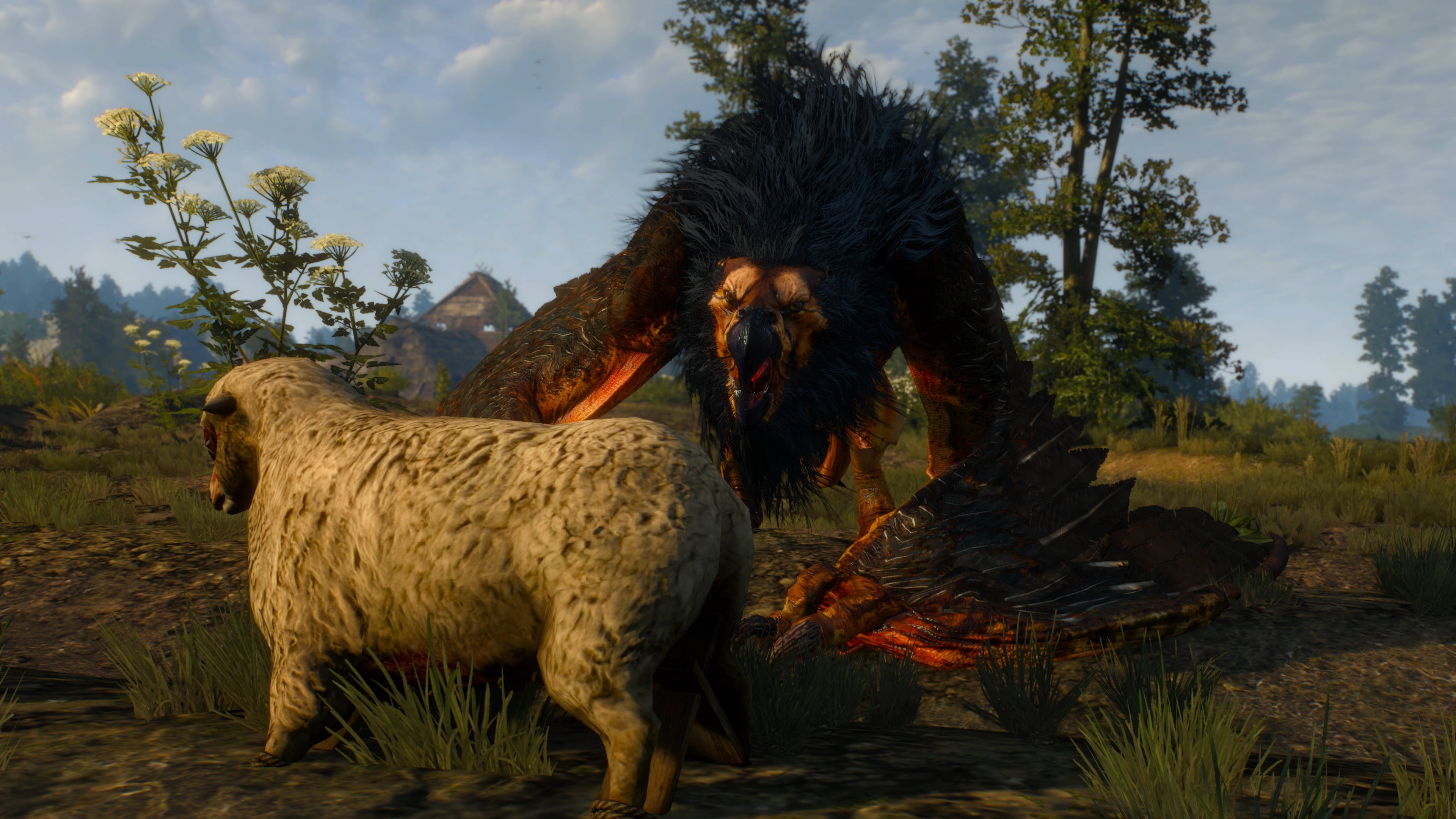 From our pixel counts, this performance mode uses 1920x1080 as the lowest resolution, but goes right up to 2368x1332 at its peak (and may go further in areas we've yet to test). Now, thankfully that number tends to veer towards the latter end of this scale, even in the complex Novigrad City area, but the hit in clarity is plain to see when switching from the 4K mode. Purely from a visual standpoint, it may best suited for those still on 1080p screens: in the best case you get super-sampled image, but otherwise it's a pixel match for a full HD display.
Of course, the real point is its bid for 60fps action, and the fact is that results are perhaps too variable to justify this image quality hit. Unlocking the frame-rate in this mode lays bare all the stresses the engine puts on Xbox One X, and pushes the CPU limitation to the forefront. Whether it's the 35-50fps range in Novigrad, or the wavering 50-60fps line in Crookback Bog, this is clearly not an ideal fit for the hardware. That's not to discount it entirely; the option to play segments of the game at full frame-rate is often a revelation, and some points certainly hit the mark. Facing the Griffin boss, for example, is a beautifully smooth experience, with only a few dips as we roll around the white orchard area. We can add this title to our list of games to test on a FreeSync display once we return in the New Year.
Performance mode is perhaps an experiment - one with as many successes as there are failures to hit this target. Ultimately though, our recommendation would be to stick to the 4K mode for more consistency all round. That said, offering the performance mode is an interesting move from CD Projekt Red, and one we hope makes it to PS4 Pro in some form with its upcoming patch (which also aims to bring parity with Xbox One X HDR support). It could be fascinating, if purely to finally see PS4 Pro's performance profile with no frame-rate ceiling. Looking to the far-flung future, unlocking frame-rate and enabling dynamic resolution in the process will make this a fascinating title to test in back-compat mode on the next Xbox console.
With its impressive 4K results, newly-introduced HDR support and its alternative performance option, this upgrade is pure fan service from the developer for one of the generation's biggest, most beloved games. We'd been speculating on how this one would turn out for a while, and in many ways it's exceeded expectations. The dynamic 4K setup and improved visual settings elevate it past PS4 Pro's standard - but the focus on doing so without compromising performance is laudable. It's only been a month since we claimed that Sony's super-charged PS4 possessed the best console version of The Witcher 3, but with this update, the crown has been passed on.
Will you support the Digital Foundry team?
Digital Foundry specialises in technical analysis of gaming hardware and software, using state-of-the-art capture systems and bespoke software to show you how well games and hardware run, visualising precisely what they're capable of. In order to show you what 4K gaming actually looks like we needed to build our own platform to supply high quality 4K video for offline viewing. So we did.
Our videos are multi-gigabyte files and we've chosen a high quality provider to ensure fast downloads. However, that bandwidth isn't free and so we charge a small monthly subscription fee of £4.50. We think it's a small price to pay for unlimited access to top-tier quality encodes of our content. Thank you.
Support Digital Foundry