Watch Dogs performance analysis
Initial tests and impressions from Digital Foundry.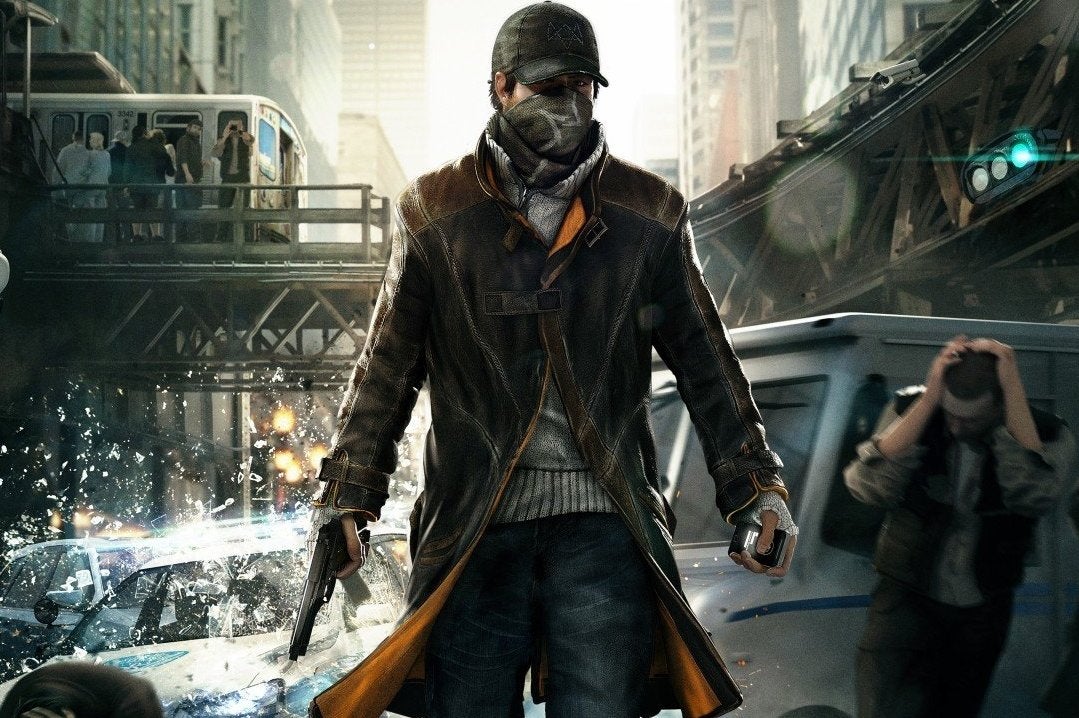 Pre-launch, Ubisoft Montreal confirmed Watch Dogs would operate at different resolutions on PlayStation 4 and Xbox One. The PS4 operates at a straight 900p, while the peculiar '792p' - first seen in Titanfall - is the resolution of choice for the Xbox One version of the game. But what other differences set the two releases apart? And do they each play just as well as each other?
While we've had access to the PS4 and PC editions of Watch Dogs for a few days, access to Xbox One code has been non-existent, so we got our hands on the game at the same time as everyone else, buying it from the Xbox Store on the stroke of midnight on release day. We're currently working on a much more extensive analysis, but we thought we'd share some initial findings with you ahead of time.
Let's kick off with some initial observations on image quality. Generally speaking, intricate texture detail and high-contrast edges aren't the most obvious elements of Watch Dogs' visual make-up, so the good news is that despite lacking a full 1080p framebuffer, the PS4 edition remains a very handsome-looking game compared to the PC release running at maximum settings. The surprise is how close the pared-down Xbox One game compares; after Titanfall's aliasing issues, we had concerns about Watch Dogs' visual presentation, but it manages to acquit itself rather well overall, as the shots below should demonstrate.
This is all the more surprising bearing in mind the SMAA anti-aliasing technique. Post-process AA doesn't tend to play nicely at lower resolutions, but while there are still some pixel-popping, edge-shimmering artefacts to contend with (also present on PS4, but amplified in comparison on Xbox One), most notably on hackable object highlights, generally speaking Watch Dogs' resolution difference is less of an issue than feared.
However, pure pixel count isn't the only adjustment Ubisoft Montreal has made. Ambient occlusion is also reduced, if not removed completely on Xbox One, which is a bit of a blow given that the effect is really needed in the harshly lit daytime scenes [UPDATE: We've looked over our completed assets and it's clear that AO is present but often very difficult to notice on Xbox One]. On top of that, shadow quality also appears to move down a notch on the Microsoft console, although this is only noticeable when you view things up close.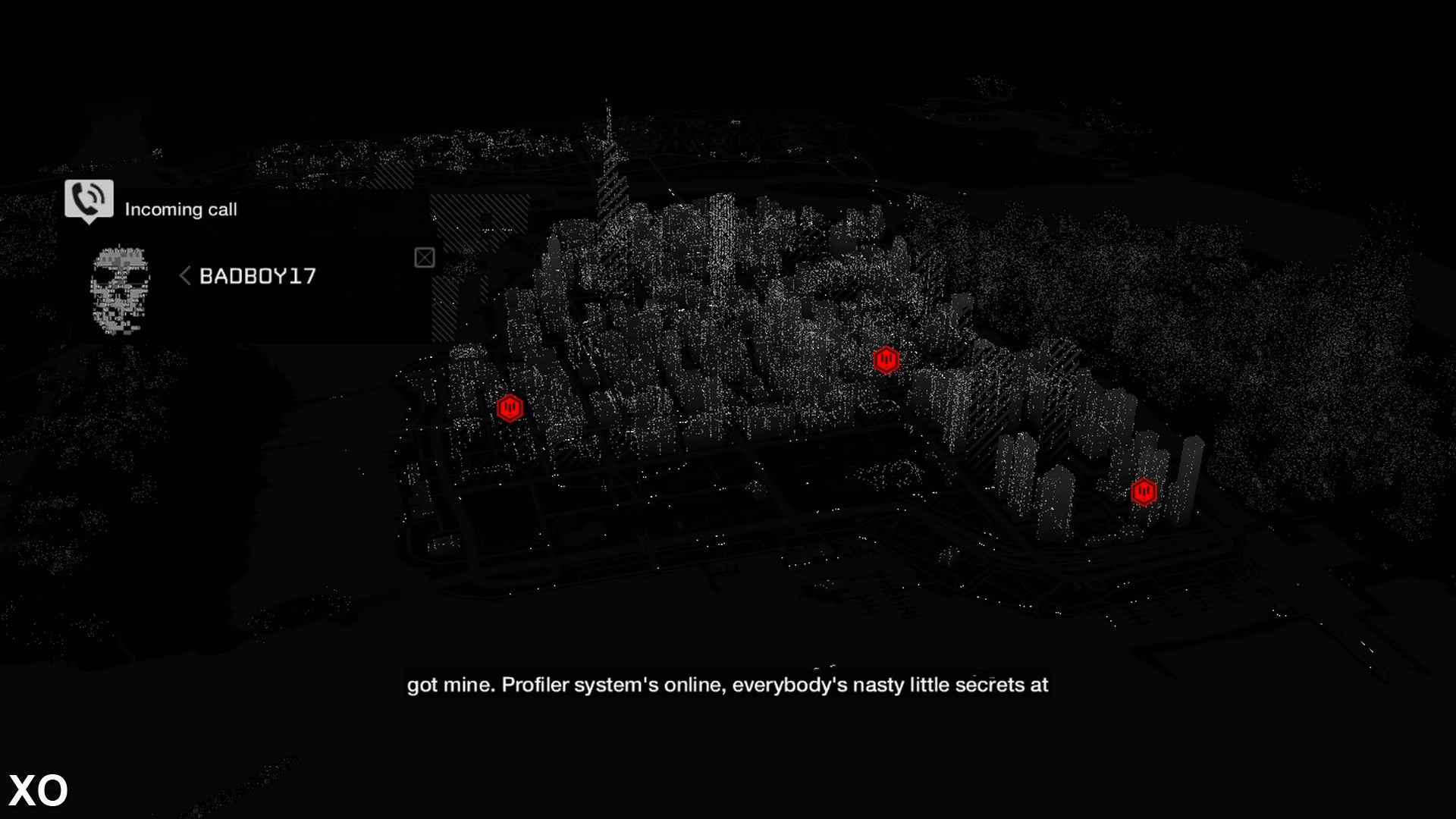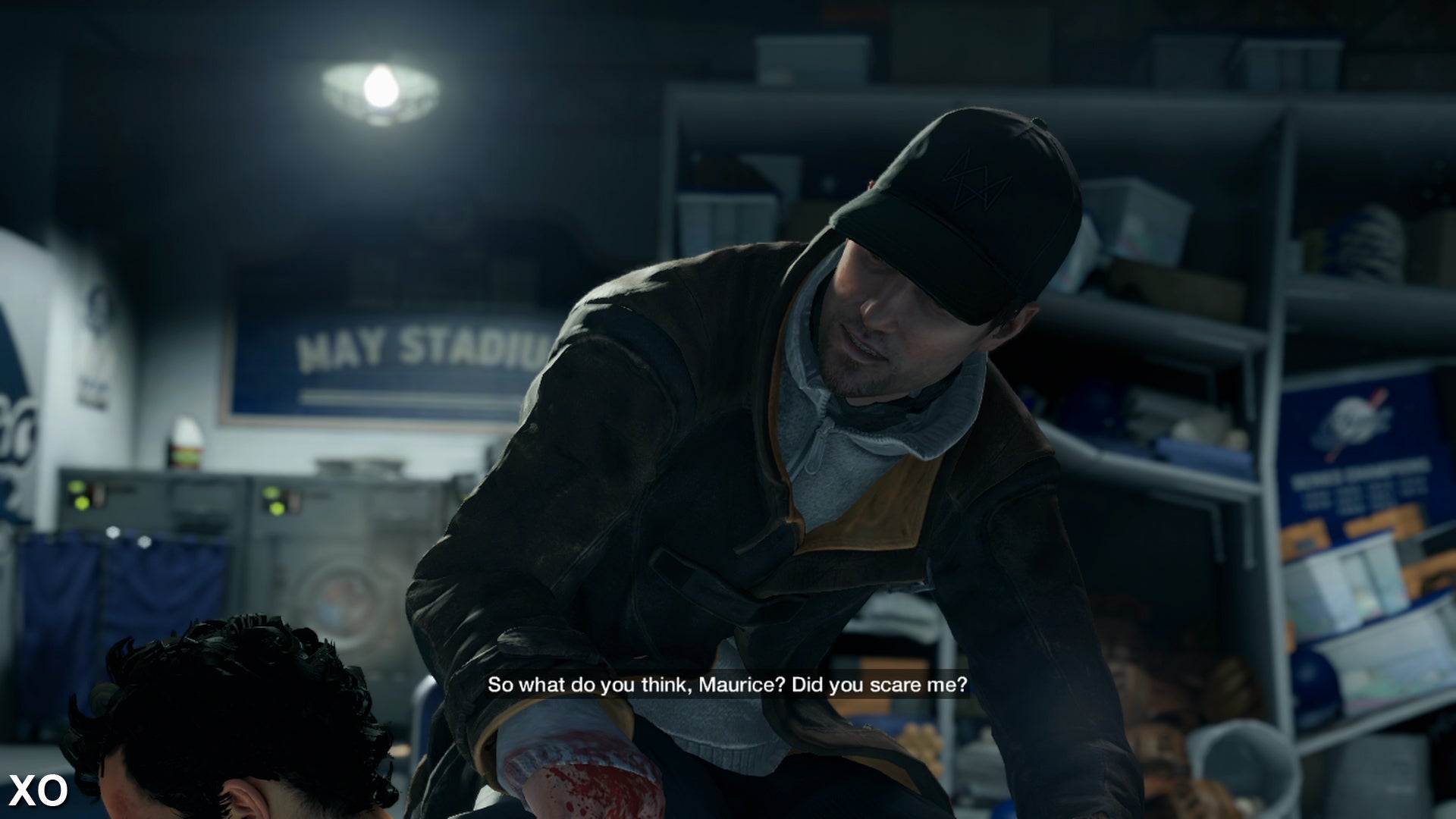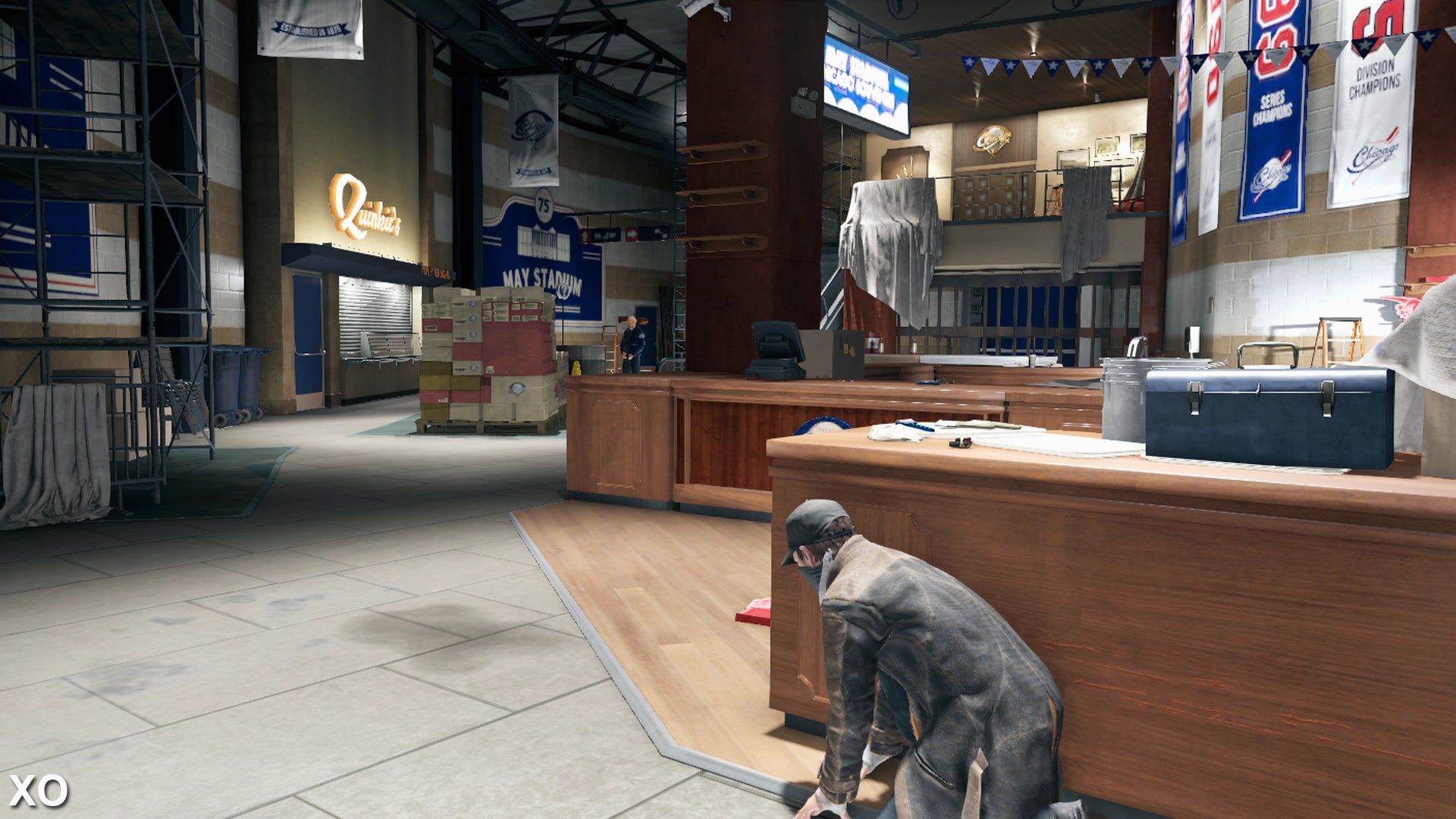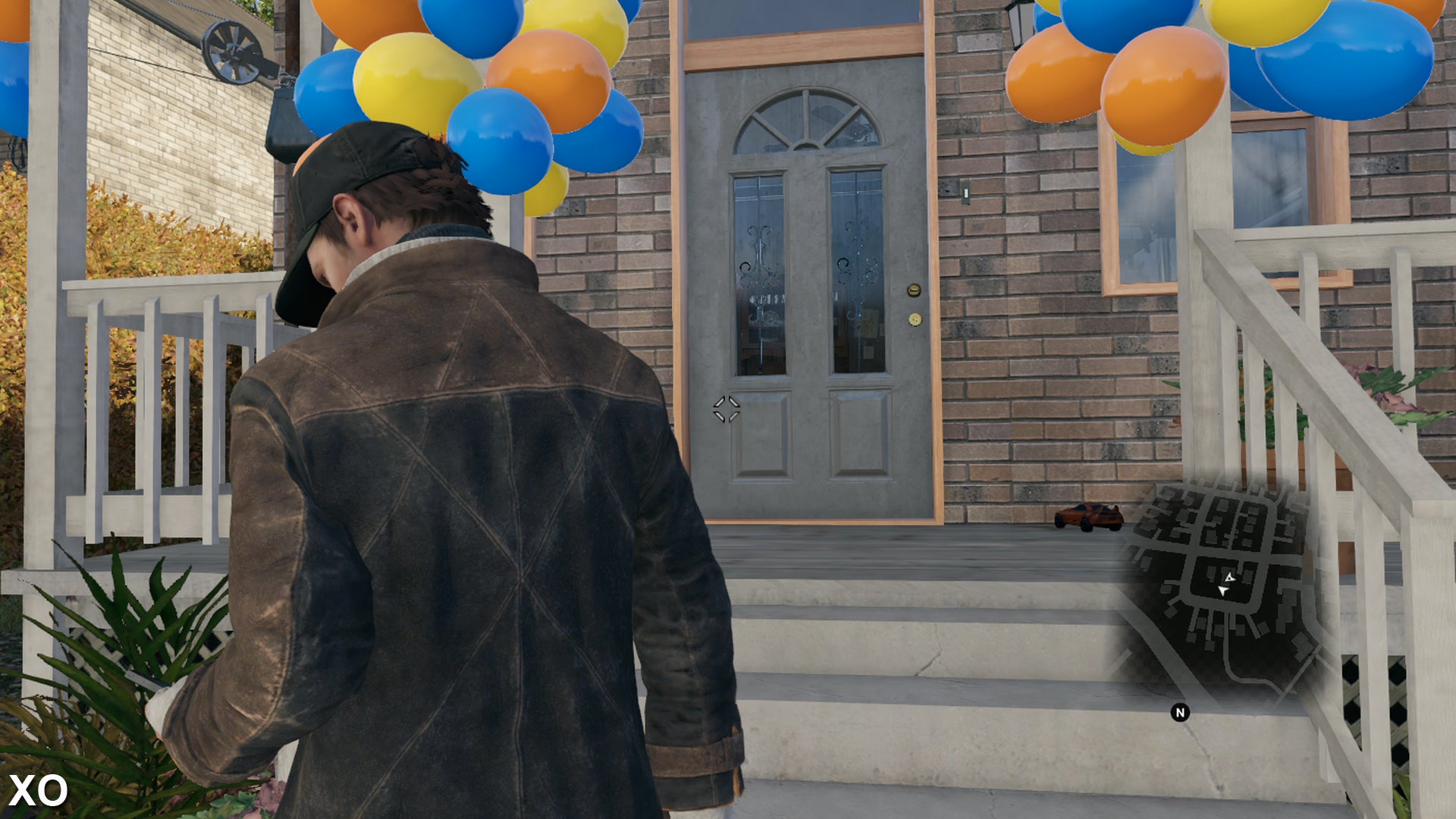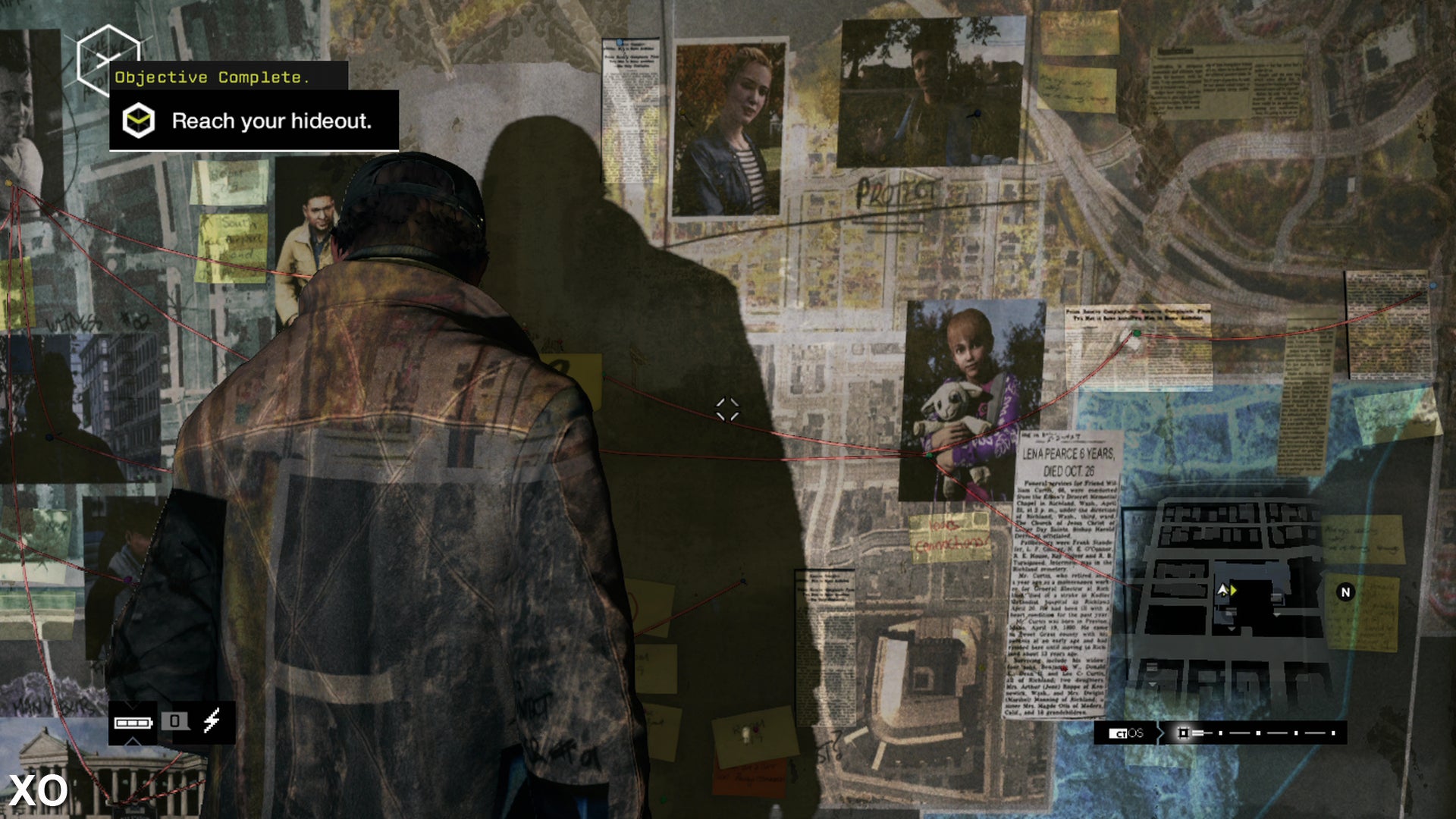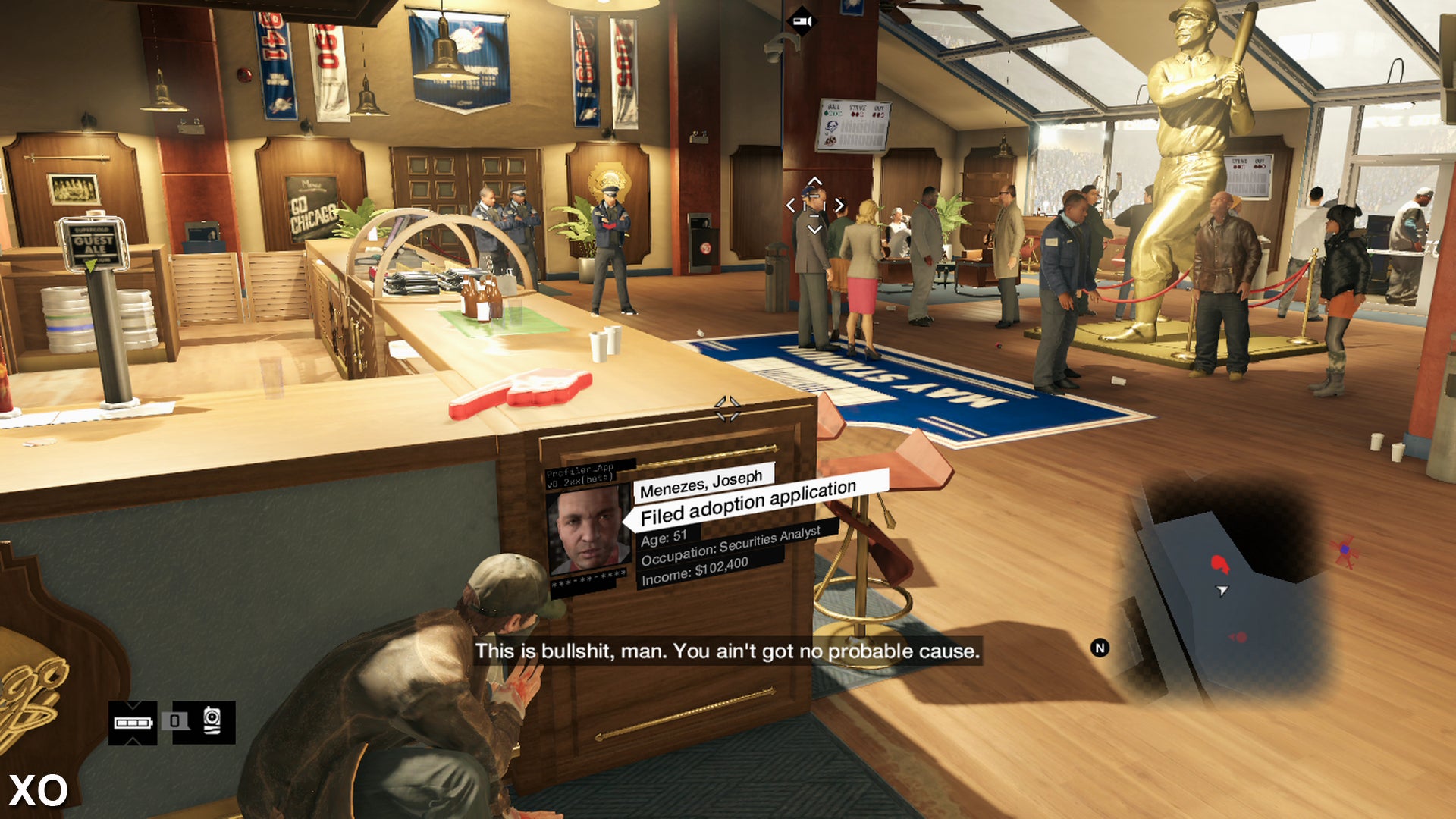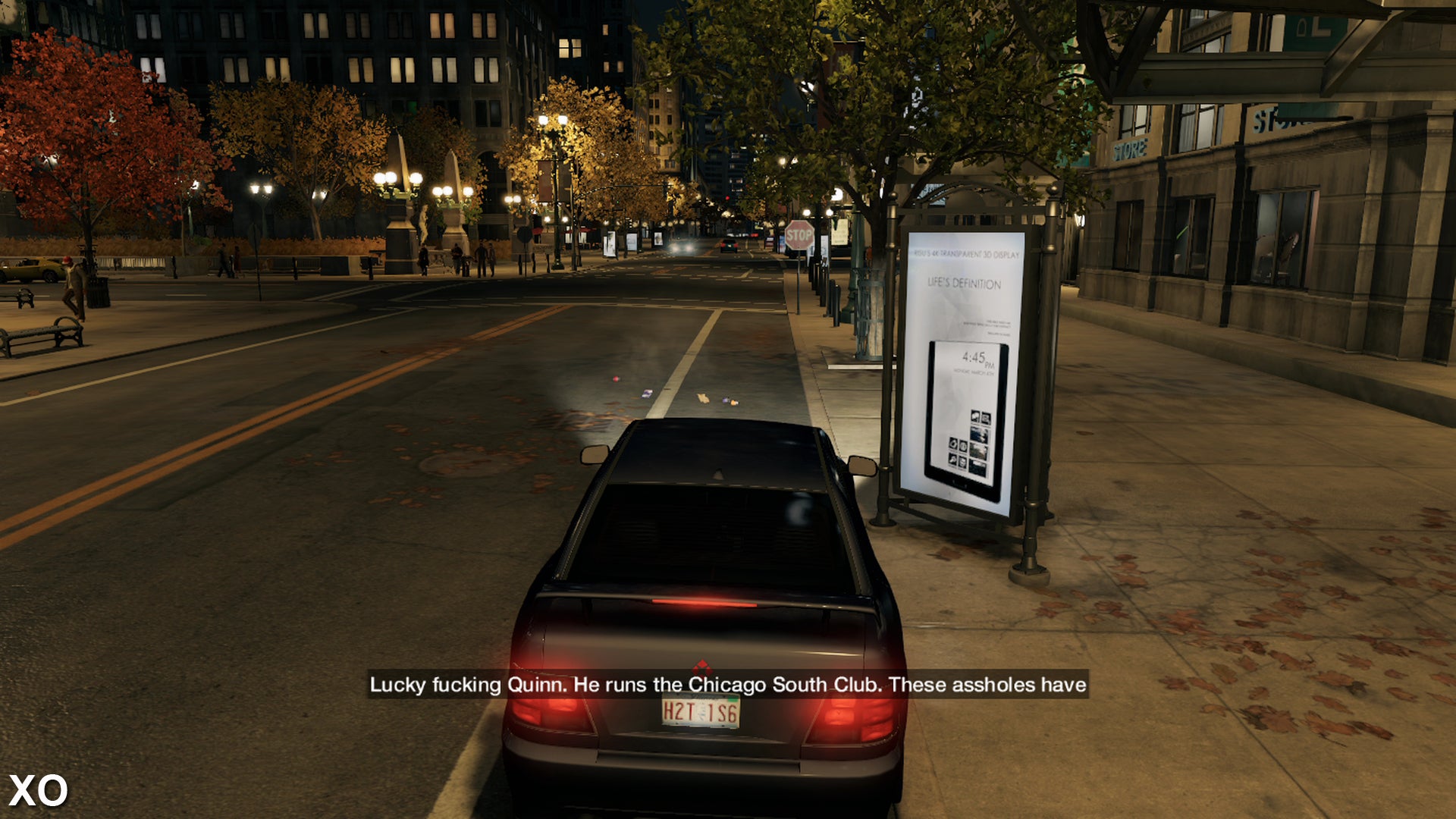 We couldn't help but wonder whether the resolution reduction and other nips and tucks would be enough to sustain a consistent frame-rate on the Xbox One version of the game. Assuming that Ubisoft Montreal's definition of '792p' matches Respawn Entertainment's, Xbox One's framebuffer weighs in at around 77 per cent of the pixel density of the PS4's - a small but significant improvement over some of the multi-platform differentials we've seen previously. The question is whether the frame-rate suffers as a result.
One of the elements we like about the PS4 version is that performance is pretty strong for an open-world title. It feels solid, motion is fluid, and controller latency - while a little muggy - is at least consistent for most of the duration. First impressions on making our way through the first mission Xbox One are rather positive: the game seems to be a complete match for the PS4 version, locking at 30fps.
Ubisoft does give itself some leeway though. When render time runs over budget, an adaptive v-sync kicks in when the game can no longer sustain 30fps, resulting in the manifestation of screen-tear until overall engine load has stabilised. Therein lies the principal difference between the Xbox One and PS4 versions of the game - the Microsoft console runs over budget more often, especially in driving sections, meaning more tearing. Noticeable, but not especially annoying on PS4, the Xbox One version is somewhat more intrusive in this regard - with tearing even appearing in certain cut-scenes, which remain completely solid on the Sony console.
"Both PS4 and Xbox One utilise adaptive v-sync - locking at 30fps, tearing beneath - but it's the Sony platform that offers the more consistent performance level."
Although by no means a consistent companion throughout the game, the additional tearing on Xbox One in combination with the nips and tucks to image quality conspire to strip away a little of the polish and sheen that makes the PS4 game feel so solid. However, we should stress that the gameplay remains mostly unaffected. Only in pitched battle outside in the city streets do we find any tangible difference in the feel of play.
Perhaps more disappointing are the issues with PC performance. We noted a lot of comments online about stutter and can confirm that this is an issue, even with powerful gaming hardware. It appears that streaming of assets is the major culprit as adjusting texture quality has much more of an effect than dialling back graphical presets. We'll go into depth on PC performance in the full Face-Off, coming soon, but first impressions are that while the stutter issue remains in effect on Nvidia hardware (with v-sync active, we see occasional frame-time dips from 16ms to 33ms to 50ms), it is much more of an issue with the AMD cards. Even going nuclear and throwing a top-end 290X at the problem didn't produce a satisfactory experience.
That's a shame because the combination of ultra-level settings, 1080p (and higher) resolution support plus additional anti-aliasing options (FXAA, SMAA, temporal SMAA, MSAA and Nvidia-exclusive TXAA) should make for a substantial upgrade over console, but right now the lack of consistency during gameplay is quite frustrating. The PC version features a two-frame v-sync (essentially a 30fps lock if you have a 60Hz display) but even here we noticed some noticeable stutter - something that the console versions mostly avoid.
While we feel we've covered the most obvious differences on console, the truth is that the major work with the assets has only just commenced, and clearly there's a very important story to tell on PC. We'll be back with more analysis as soon as we can.
Will you support the Digital Foundry team?
Digital Foundry specialises in technical analysis of gaming hardware and software, using state-of-the-art capture systems and bespoke software to show you how well games and hardware run, visualising precisely what they're capable of. In order to show you what 4K gaming actually looks like we needed to build our own platform to supply high quality 4K video for offline viewing. So we did.
Our videos are multi-gigabyte files and we've chosen a high quality provider to ensure fast downloads. However, that bandwidth isn't free and so we charge a small monthly subscription fee of £4.50. We think it's a small price to pay for unlimited access to top-tier quality encodes of our content. Thank you.
Support Digital Foundry