DICE: "we don't want to become a Battlefield factory"
UPDATE: ex-DICE dev says Mirror's Edge 2 in production. EA remains quiet.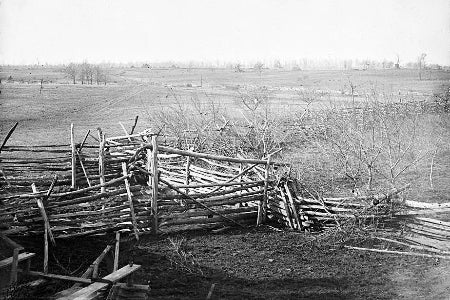 UPDATE: Ben Cousins, general manager of ngmoco Sweden and former executive producer of the Battlefield franchise, has tweeted to say Mirror's Edge 2 is indeed in development.
Tweeting in response to this very story Cousins said: "It is general knowledge in the Stockholm dev scene that Mirror's Edge 2 is in production at DICE."
When contacted by Eurogamer on this latest development EA declined to comment.
ORIGINAL STORY: Swedish developer DICE doesn't want to become the Battlefield factory, it's insisted.
The last game it created that wasn't Battlefield was 2008's Mirror's Edge, and DICE's announced projects include Battlefield 4, Battlefield 3 DLC, ongoing support of Battlefield 3 itself and development of the Frostbite game engine.
But it's also working on non-Battlefield projects, EA Games vice president Patrick Soderlund told OXM.
Soderlund was asked if it was hard to justify risks such as Mirror's Edge while Battlefield continues to set tills alight. He replied:
"Well it depends, right? Maybe it is and maybe it isn't. It's also important for us - the DICE guys are roughly 300 people in the Stockholm studio; not all of them are working on Battlefield things, and that's intentional, because we don't want to become a Battlefield factory.
"The minute we start saying 'you're going to make a Battlefield game for the rest of your life', they're going to go some place else. So for them to make great Battlefield games there need to be other things for them to do as well. That's why we have people who move around quite a bit. And then obviously we have a boatload of people that just want to make Battlefield because they love it."
Solderlund added: "Same thing with the team in San Francisco that are making Dead Space. It's a stunning team and they're passionate about what they do, and they love making Dead Space. Then the answer's 'well, then make Dead Space'. Then we have to figure out how to sell it and make it successful."
Mirror's Edge fans will hope DICE is working on a sequel - perhaps for next-generation consoles and PC.
In October 2011 then DICE producer Patrick Liu said the marketplace was ready for a sequel to its acclaimed-but-underperforming free-running FPS.
Of course, enthusiasm is all well and good, but publisher EA has offered no indication that we're any closer to actually seeing that oft-discussed sequel on shelves.
"We're actively looking at how to bring it back in the right way," announced EA exec Frank Gibeau earlier in 2011.
"We love that franchise, the DICE guys really created something special the first time around. You've got to have a big idea to be able to do the next one, and that's what we're working on."