Developers' Most Anticipated Games of 2014
Titanfall! Destiny! The Witcher 3! The Last Guardian (hopefully)!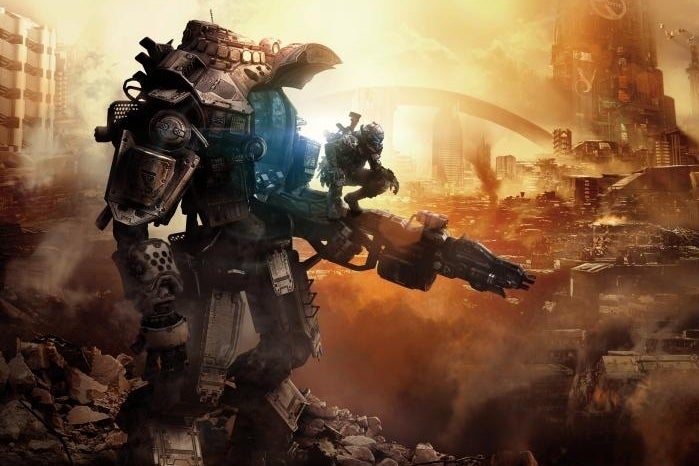 2014 is upon us, and it promises riches and glory unlike any year before it. With their launches under their belts, the next generation of consoles will, hopefully, show us what they're made of. Virtual reality headsets may make their mark on the mainstream. And with a raft of crowdfunded games due out over the next 12 months, 2014 should tell us whether all that money we pumped into promising projects on Kickstarter was worth it.
But what are game developers themselves looking forward to in 2014? We've already asked them for their games of 2013. Now it's time to ask the likes of Peter Molyneux, Palmer Luckey and Jonathan Blow, complete with Twitter bios, for their most anticipated games of 2014.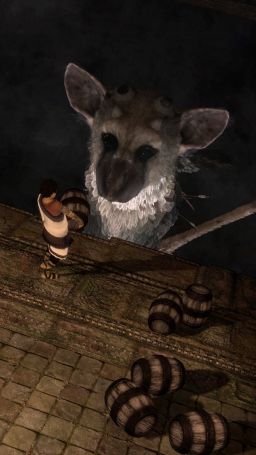 Peter Molyneux: A Designer/Director of computer entertainment. Guildford
"This time last year I said The Last Guardian and I'm still waiting for The Last Guardian. For the artistic side. It's going to be interesting how the indies shape up. Last year there was a lot of Kickstarter action and I'd like to see some of those come through. Chris Roberts' game is going to be interesting. I'm really looking forward to that. I'm looking forward to The Witness because Braid I thought was pretty revolutionary. Who knows what will happen with The Witness?
"If I had to pick one it's got to be Titanfall. I just want something new to happen in first-person shooter land. Something refreshing. I'm a sucker for big mechs. The little I have played of that has felt spot on. Of course what's up for grabs now is the first title that really starts to show us what the next-generation is all about. Last time it was probably Call of Duty. This time, who knows? Maybe Titanfall."
Jordan Amaro: Designer at Kojima Productions on MGS. Opinions posted here are my own.
"It's difficult to find very exciting stuff or changes of paradigms in the AAA space for next year, except maybe The Division and whatever Nintendo ships so I'll go with indies and the first is a no brainer: The Witness. I'm expecting an experience unlike any other made of interesting substance and meaning. I'm very intrigued by Everybody's Gone to the Rapture's concept. I think this can be quite special. Routine is looking phenomenal aesthetically, they have elaborated on what the game is about and I'm sold. RIME by Spain's Tequila Works is also looking so serene; and that music. Overall another great year to look forward to thanks to... Well we all know who."
Ben Cousins: General Manager, Scattered Entertainment - creators of The Drowning on iOS (Eurogamer 4/10). · Stockholm bencousins.com.
"I'm a cynical old game developer, so when Microsoft lost Bungie and put a new team in charge of Halo I was naturally expecting to be disappointed. In fact, I didn't play Halo 4 until this summer - as part of some research into our new mobile FPS. I was very impressed with it; 343 had managed to effortlessly retain the core Halo combat loop, while subtly modernising the gameplay and providing fresh and interesting new enemies, weapons and environments. Now that 343 has proven itself, my attention is drawn to their new Halo title, set to launch on Xbone in late 2014. I might even buy a console to play it!"
"I am biased, obviously, but I don't know of anyone who has ever come out of a demo and not been blown away."

Oculus Rift creator Palmer Luckey on Eve Valkyrie
Palmer Luckey: I am a technology enthusiast, a writer, a modder, and the founder of the ModRetro Forums and OculusVR Inc. Long Beach, California · oculusvr.com.
"Eve Valkyrie. The alpha builds I have tried are already insanely fun, and they are working on a lot of virtual reality specific enhancements. I am biased, obviously, but I don't know of anyone who has ever come out of a demo and not been blown away. It is also interesting that it is built in Unity. It shows how mature the 'indie' software tools are getting."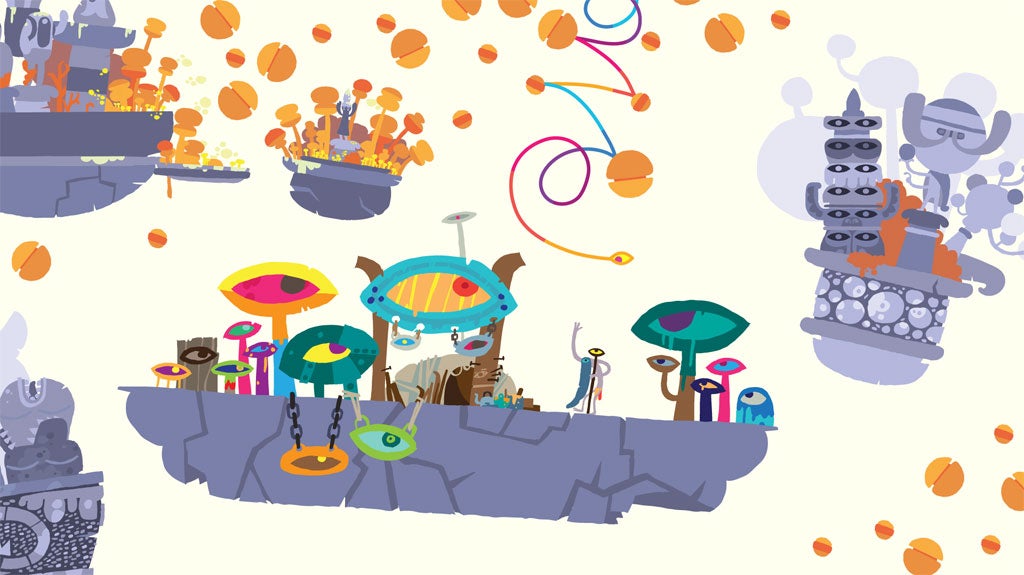 Dan Pinchbeck: He Do the Strogg in Different Voices. Brighton, UK thechineseroom.co.uk.'
"2014 is really difficult, there are so many! I thought Square Enix did a bang-up job on the reboot of Deus Ex, so their take on Thief is really exciting. I'm really hoping The Vanishing of Ethan Carter lands in 2014. That looks incredibly beautiful and strange and interesting in equal measure. I've loved both the first two Infamous titles, so Second Son will definitely be on my radar. And I've got to shout out to Hohokum, not just because they are coming out of the same publisher, or even because they are probably the nicest devs on the planet, but because it's the most fun, charming, lovely game I've played in years. I think it's going to be a big hit. It's completely wonderful."
Mike Bithell: Creator of the overrated Thomas Was Alone, and its disappointing follow up, Volume. Monetize the hell out of anything I make on YouTube. I do not have a castle. London, at a computer. mikebithellgames.com.
"The Wolf Among Us. I don't know the comic, at all. I've been told that if I'm enjoying this game, I should avoid them at all costs for spoilers.
"The first episode has me. The art is phenomenal, the script is brilliant, and so far the choices have been interesting. We're squarely in the 'developer has arrived at successful model and are now going to repeat and clean up' zone with Telltale now, but I'm fine with it, and excited to be in their world again.
"I cannot wait to see where they go with this in the new year, it's off to a solid start."
"I expect to be surprised and provoked by Jon Blow and company's approach to delivering meaning through the experience of play."

Sunni Pavlovic, studio manager, thatgamecompany
Sunni Pavlovic: Studio manager, thatgamecompany. All that is gold does not glitter, not all those who wander are lost. Los Angeles.
"The Witness is being developed with a very thoughtful, pro-player approach to design. I expect to be surprised and provoked by Jon Blow and company's approach to delivering meaning through the experience of play. The art direction is noteworthy without being overpowering, suggesting there is more to this game than meets the eye."
Mitu Khandaker: Indie game dev of Redshirt. Games PhD researcher. Social justice and space-nerdery. BAFTA Breakthrough Brit. Married to @BurningNorth. UK thetiniestshark.com.
"In 2014, I'm most looking forward to EverQuest Next, actually. I was an ardent fan of the original EverQuest, and also EverQuest 2, though by that point MMORPGs had lost their lustre for me, once they stopped being these worlds in which it was impossible to comprehend their boundaries.
"I am hoping that EverQuest Next might be one example of where tech actually helps address that challenge, when it comes to things like the collaboration with Storybricks on NPC behaviour, to the worldbuilding in Landmark."
Wesley Pincombe: Assassin's Creed 4: Freedom Cry DLC creative director.
"Most anticipated game? When you have your nose focused in a game it's hard to focus on everything else that's going on around you. But I'd have to say Titanfall - I'm really curious to see how they're going to do that aspect of multiplayer - the dynamics, the speed of how combat goes. Just on the aspect of visuals it seems epic and great."
Tom Francis: Designer and writer of @GunpointGame, writer of some stuff for @PC_Gamer, two stories in the Machine of Death collections, and this blog: Bath, UK pentadact.com.
"Quadrilateral Cowboy. I already knew Brendon Chung's first person hacking/infiltration game would be smart, but playing it at IndieCade this year, I was more amazed by how beautifully cinematic, surprising, stylish and funny it is. It's the confident, wordless storytelling of 30 Flights of Loving combined with a hacking game so obstinately nerdy you have to learn some programming to play it."
"I love games that can surprise me and I think the world simulation they propose is going to do just that."

Watch Dogs creative director Jonathan Morin picks The Witcher 3
Jonathan Morin: Watch_Dogs - Creative Director. Ubisoft Montreal · designcave.typepad.com.
"I am intrigued about the next Metal Gear. The demos seem to suggest something more open and systemic, and I am curious to see how far Kojima will go in this direction. I am also very excited about Arkane Studios and Harvey's new project they seem to be teasing. But ultimately I want to pick a game I fully understand, so my most anticipated game is The Witcher 3 so far. I love games that can surprise me and I think the world simulation they propose is going to do just that."
Jake Solomon: Designer of XCOM: Enemy Unknown. Loyal minion of Sid Meier. Husband of @JennyLeigh. Amateur lumberjack. Baltimore, MD.
"What am I looking forward to in 2014? Star Citizen. Good lord, you must admire the grasp of that game. I'm an unashamed optimist about games, and so much of what they are promising resonates with the kid that I was, and in many ways I still am. When I first started playing games, I loved them because they were, basically, a portal to some of the most interesting experiences I'd ever had in my young life. As a 36 year old, with most of my interesting and meaningful experiences now happening in real life, a game must be really, really special to reach that place of wonder and joy that was so much nearer the surface when I was 12. Minecraft did it for me. I feel stirrings of that when I see the trailers for Star Citizen, so I continue to wait. And hope."
Jean Guesdon: Design - Conception - Assassin's Creed.
"I'm personally very excited by The Crew. This idea of this massive open world RPG driving game sounds right to me. Pure freedom on four wheels."
Jonathan Blow: Game designer, previously of Braid, now of The Witness. Partner in IndieFund. San Francisco, CA, USA · the-witness.net/news.
"Next year I am looking forward to Miegakure, FRACT OSC, Everybody's Gone to the Rapture, and probably some other things I am not thinking of now."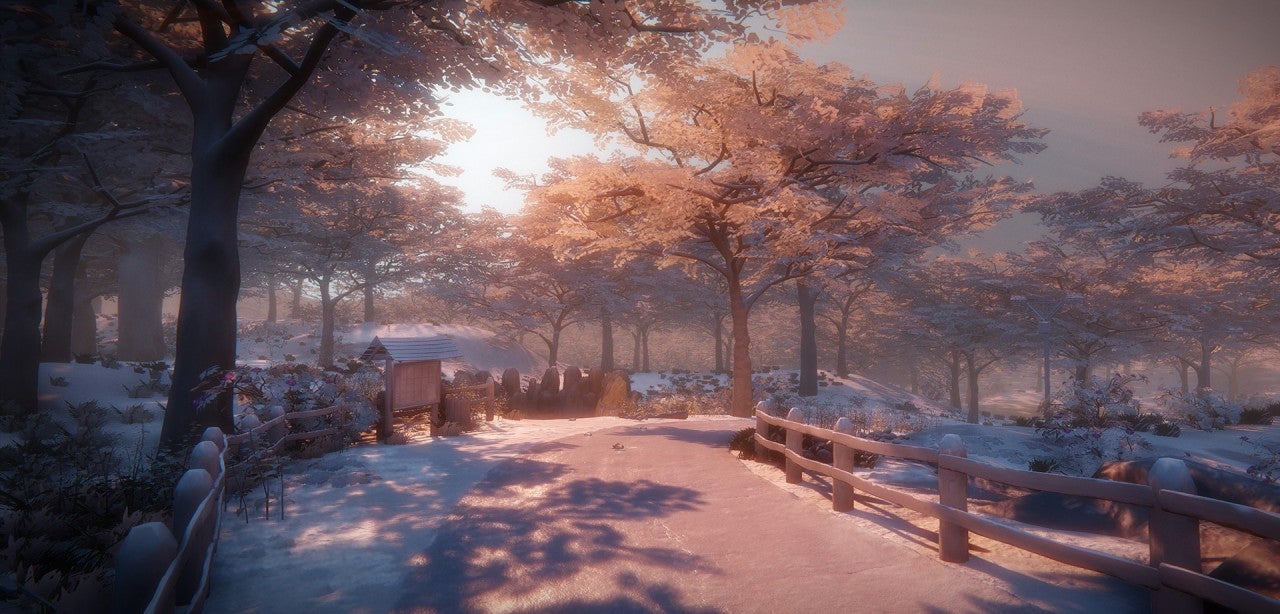 Adrian Chmielarz: One of The Astronauts. Former Creative Director @ People Can Fly [Gears of War Judgment | Bulletstorm | Painkiller]. Poland · theastronauts.com.
"I am waiting for something to let me escape reality and surprise me. I know most AAA are going to be just 'bigger, better, and more bad ass' - and that's okay, but I want more. Will anyone take risks and offer new ways of merging gameplay and storytelling? It seems like The Witcher 3 might do just that. Or The Witness. Or Everybody's Gone to the Rapture (if that gets released in 2014). Take me to new places, let me live through new experiences, engage me and immerse me in your worlds. Don't make me collect goat's ass skin to craft a new wallet, don't send a third wave of enemies, stop using achievements to fix your lazy designs. So this is what I want, what I am looking forward to. Simple things, really."
Adam Badowski, studio head at The Witcher developer CD Projekt Red.
"Recently I really crave good sci-fi. That's why I'm waiting for Titanfall and Destiny. They both approach the genre in a different way and will hopefully deliver some major thrills next year."
Tommy Refenes: I'm the guy that made Super Meat Boy and I make other stuff and I have diabetes and a cat and a girlfriend that insists I state she exists.
"For 2014 at this point I'm only excited about two games: The Witness and Metal Gear Solid 5: Ground Zeroes. I love the MGS games and I've played enough of The Witness to go, 'I don't want to play any more until it's done, no more builds please.' Those games will be a good reason for me to buy a PS4. I know I won't have to since both games are multi-platform, but any good excuse to buy hardware sells me. Here's hoping for some exclusive Xbox One game that I must have so I have a reason to buy one of those."
" I just want something new to happen in first-person shooter land. Something refreshing. I'm a sucker for big mechs."

Peter Molyneux on Titanfall
David Goldfarb: Outsider, designer, writer. Game Director @ OVERKILL on PAYDAY 2. Ex-DICE, Guerrilla. Lead Designer & Writer BF Bad Company 2 and BF 3. Tweets != employer. Stockholm · locust9.tumblr.com.
"Dark Souls 2. Anxious about what the game will be without Miyazaki's influence, but super pumped to go back into the world. I've been trying to keep myself in total media blackout so it's all new when I go in. I still need to finish the first game too, a badge of eternal shame until I do.
"The first game was probably my favourite game of all time, so I am looking forward to seeing what new stuff awaits us in Lordran. If it's uh, Lordran at all..."
Become a Eurogamer subscriber and get your first month for £1
Get your first month for £1 (normally £3.99) when you buy a Standard Eurogamer subscription. Enjoy ad-free browsing, merch discounts, our monthly letter from the editor, and show your support with a supporter-exclusive comment flair!