Destiny Age of Triumph event - Quests, Record Book, Treasure of Ages and everything else we know
Everything you can expect from Destiny's last hurrah.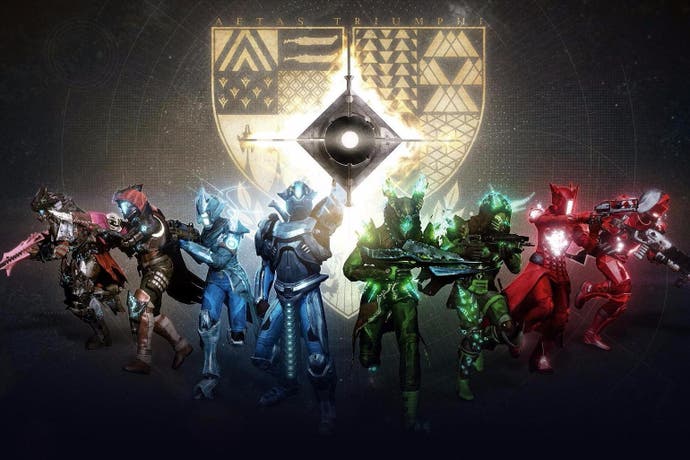 Destiny Age of Triumph is the game's final update and a last hurrah and celebration for everything we've encountered so far since the game's arrival in late 2014.
Practically all activities in the game will see a touch up; the headline feature is the return of previous Raids, remastered to maximum Light levels with new tweaks and rewards, as well as the biggest Record Book to date, new Quests, armour sets, the return of elemental primary weapons, tweaked Nightfall Strikes and much more.
As with other Destiny seasonal events, expect new and returning consumables and cosmetic items, which can drop from certain activities and purchased with Silver (bought with real-world funds) if you want to kit out your Guardian one last time.
Destiny Age of Triumph - Record Book and other features
Before we get into the nitty gritty of the event, it's worth noting character progress from Destiny won't carry over to Destiny 2.
As such, consider this a victory lap and a way to stay revisit the game's many activities in new ways one last time, as well as the chance to bag an exclusive rewards if you manage to complete enough of the new Record Book.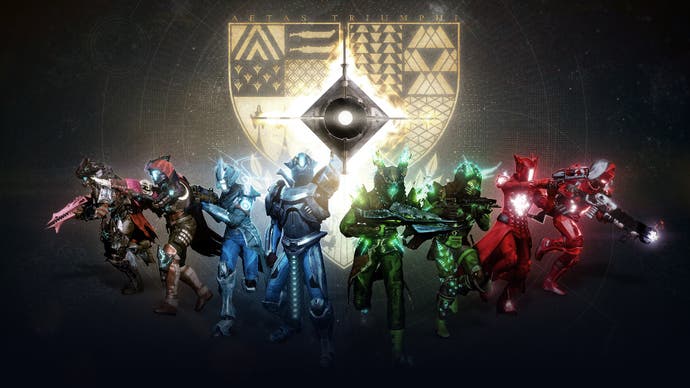 The event is the game's final and permanent update, and will feature the following additions and changes.
New Record Book: Touted as the biggest Record Book Bungie has ever created, this 13 page book is designed as a companion to every activity in Destiny to date. You'll be rewarded for past efforts - from being around in the game's earliest days, to playing Story missions, Crucible and much more - to the new activities added in this final event.
The rewards include exclusive Emblems and the chance to purchase a new exclusive T-shirt from the Bungie store, providing you with a tangible reward to take forward from this final update.
Some Record Book entries are missable if you didn't play it previously, but don't be disheartened - you don't need every entry to unlock the main rewards at the front of the book. While every player will start on Rank 1, a lot of entries will already be complete if you've played much of the game already, so expect to get a little XP off the bat based on your previous efforts.
Revamped classic Raids and Weekly Featured Raids playlist: All previous Raids - Vault of Glass, Crota's End and King's Fall - will be remastered to current Light difficulty (390 Light, Level 42), with loot to match (dropping up to 400 Light) with new weapons and armour pieces available.
Rolling out once per week as part of the Weekly Featured Raids playlist, each Raid will be centre stage and highlight newly created Challenge Modes centered around its boss encounters, including Deathsinger Challenge, Crota Challenge in Crota's End and Templar Challenge, Atheon Challenge in Vault of Glass.
Each Raid has also featured minor tweaks, including a new Chest in Vault of Glass.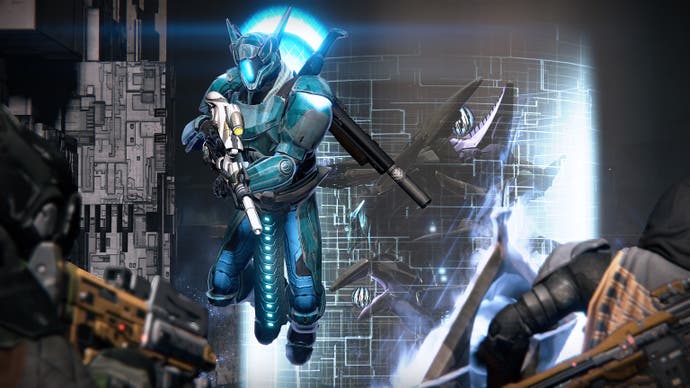 New Armour and Weapons: Each remastered Raid will feature a armour set as well as weapons, all of which can drop up to 400 Light. Additionally, new Raid challenge modes will drop Ornaments for these armour sets, as well as the return of every previous primary Raid weapon in elemental form, known as the 16 Exotic Adept weapons. There's also the chance to pick up a Year 3 Necrochasm from a separate quest.
Weekly Story Playlist: Instead of a new story mission each day, this playlist will feature a number of Story missions as part of a theme - such as Mars and Venus, Earth and Moon, House of Wolves and Dark Below - with for the first time since Queen's Wrath offer Strike-like modifiers, as well as a 380 Light challenge difficulty.
As well as a Quest that encourages players to go through this playlist, expect weekly rewards such as Legendary Marks (20 Marks up to five times per week) and one Treasure of Ages loot drop.
Nightfall and Strike changes: The Nightfall and Strikes have a few changes, such as the introduction of new Daybreak Strikes, which combine the Epic and Mayhem modifers for a more frantic activity, and the introduction of blue flames to give Guardians an XP buff until the server reset, in a throwback to the first year of Destiny.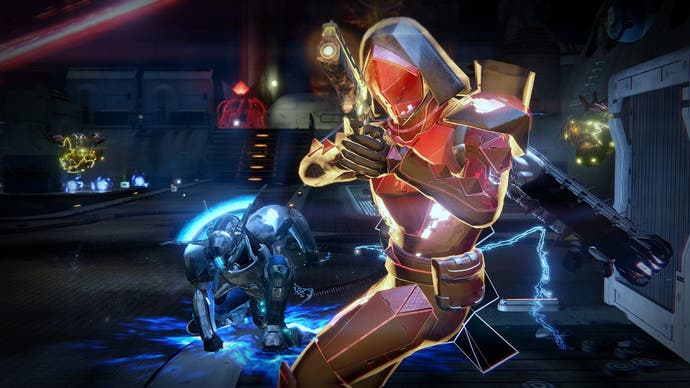 New Ghosts: For those who want to boost their Grimoire score, the update has added a handful new Ghosts throughout various maps and modes. There's even a new one in the Tower, at long last!
Challenge of Elders: The wave-based mode has also seen a small revamp, with a 390 Light difficulty option featuring a Legendary Engram and three 10x Legendary Mark rewards per week.
Other game changes: As well as the above significant changes and additions, you can also expect a number of quality of life changes and smaller tweaks, including:
Social space vendors will now have new armour and weapons that rotate every week with new perks available.
The Mountaintop Crucible quest will be retired from the game upon Age of Triumphs release, with Lord Shaxx now offering two Crucible bounties per week, and will no longer require you to play with specific sub-classes or Fireteams.
Bungie is handing out two free emotes alongside the event - 'Please' and 'Thank You'. Feel free to equip and spam them at your leisure.
In Crucible, classic playlists have been removed while Weekly Featured activities are now under a single node.
Completing the first phase of a Raid will give you a new 'Knuckles of Eao' item (once per week, one per account), which works like a Raid-centric Three of Coins. Redeem it, defeat a Raid boss in that week's playlist to get an extra loot drop. You can stack up to five of these items at one time.
Three of Coins will now work on Raid bosses Templar, Atheon, Ir-yut and Crota.
Xur now sells two Exotic weapon bundles each week alongside his usual rotating items. The bundle features an Exotic Weapon and a matching Ornament for 30 Strange Coins and 25 Silver Dust.
Treasure of Ages loot contents and free drops - what does it feature?
The new loot box, Treasure of Ages, features every consumable and cosmetic item from Destiny's past, as well as a few new additions new to this event.
You can purchase them for 200 Silver each, otherwise they will drop once per week from playing the following activities:
SIVA Crisis Heroic
Weekly Story Playlist
Crucible Playlist
The loot inside includes:
One equipable drop from a previous holiday event loot box, including Armour, Emblems, Emotes, Ghosts, Masks, Shaders, Ships, Horns, Ships, Ornaments and more.
One drop will be a consumable from a previous loot box (such as the Snowman or Pumpkin heads from the Christmas or Halloween events), Chroma or Silver Dust.
The final drop will be something new - a piece of the 'Of Triumph' armour, a new type of weapon Ornament, a new Shader or a ship.
The new weapon ornaments will be for: No Land Beyond, Necrochasm, Vex Mythoclast, Touch of Malice, Dragon's Breath, Lord of Wolves and Suros Regime.
As well as a random drop from this loot box, if you want a specific item, then everything is available individually from the Silver Dust Kiosk - including Horns, Masks and Emotes. So if you missed out on the Halloween Ghost Ghost, now's your chance!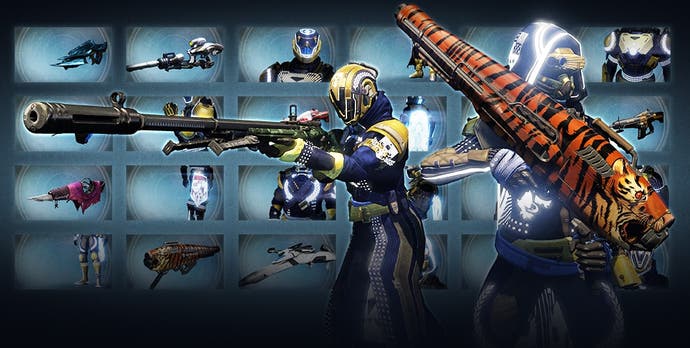 Destiny Age of Triumph - Quests
Compared to previous events, new Quests are pretty thin on the ground, though one has eight steps that should keep you occupied for some time. Two of which we know so far are:
Chatting to the Speaker will give you the 'Age of Triumph' quest, which features eight steps that takes players through the main activities of the game. Here they are in order, with the reward for finishing them being an exclusive 'of Legends' class item.
Complete 5 Weekly Story Playlist missions
Complete 3 Patrols in all six Patrol areas (Cosmodrome, Moon, Mars, Venus, Dreadnaught, Plaguelands)
Complete 3 Champions killed in Court of Oryx (using Antiquated Runes) or Archon's Forge (using Perfected SIVA Offerings)
Complete 3 SIVA Crisis Heroic Playlist rounds
Complete 1 Nightfall Strike
Complete 1 Challenge of the Elders
Complete 2 Weekly Crucible Bounties
Complete 1 Weekly Featured Raid
Watch the full Quest here, courtesy of YouTube user South Central Riots:
The Dark Below Exotic auto rifle Necrochasm can be obtained from a random Hive drop, with steps including farming certain enemies and doing a 390 version of Crota's End.