Deadly Premonition: The Director's Cut is locked at 720p on PC
UPDATE: Rising Star releases patch, but resolution is still fixed.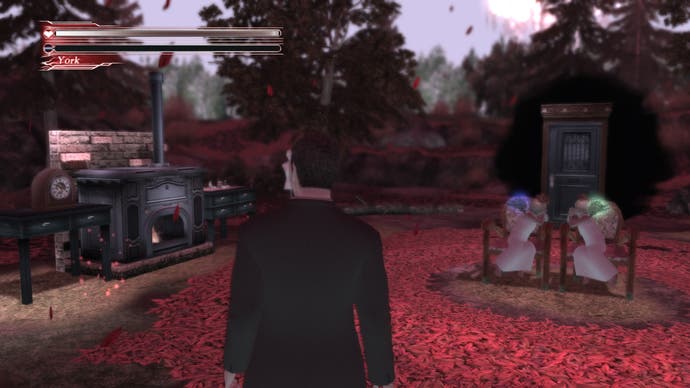 UPDATE 3: Deadly Premonition PC's publisher Rising Star Games has announced that its new 1.01 patch is out, which should fix a host of errors. Unfortunately, it still doesn't address the 720p locked resolution, but modder Durante has issued a fix for that - even if it's still in alpha and a bit buggy.
At any rate, here's the full list of fixes Rising Star has applied in its latest update:
Added full controller support for game.
Added controller selector to launcher (note: controller button in launcher must be selected for controllers to work in-game).
Enabled game to use multiple processor cores. This should improve performance and loading times on computers with multi-core processors.
Fixed case where "All Achievements Unlocked" achievement was not unlocking for players. Players who have met the conditions will also now be awarded the achievement when they load their saved game.
Alt button no longer pauses game.
Fixed looping sound error when player stopped moving after stamina bar was full.
Fixed case where car speedometers were being erratic on some computers.
Decreased recovery time during a final event in the game. Players should find it easier to run and dodge now.
Bug/crash fixes.
UPDATE 2: Deadly Premonition creator Hidetaka "Swery65" Suehiro has publicly apologised for the PC port of the game.
In a tweet the Japanese designer said he was "embarrassed" by the situation, which has seen gamers complain about Deadly Premonition on PC's locked 720p resolution.
"To all the fans of Deadly Premonition," Swery said. "As usual, the Steam version evaluation seems to be polarizing. Sorry it is seems to give some unsatisfied. I'm embarrassed that problem give you big disappointment. Anyway, thank you. Please enjoy. I love you all!"
UPDATE 1: Modder Durante has released an alpha for a mod that will enable Deadly Premonition's PC version to run at a higher resolution.
Bear in mind that this is still only an alpha, so it's likely rather unstable. Apparently there are some issues with the map going haywire in later stages, but what do you expect for a fix that came out the same evening that the game launched?
On a feel-good note, Durante noted that he received a positive message from publisher Rising Star Games in support of his project.
ORIGINAL STORY: Deadly Premonition: The Director's Cut launched on PC today, but not all wannabe eccentric detectives are happy as the PC port is locked at 720p.
Players have taken to the Steam forums to complain about this, while NeoGAF user Durante - the mastermind who hacked Dark Souls to allow spiffier graphic options - is hard at work to provide a fix.
After a mere 79 minutes, the modder is making substantial progress, even though there's still a ways to go. "Main menu and movies are borked, DoF and shadows are still low (unchanged) resolution, but still: one hour and 19 minutes after the Steam download finished, we have a 2560x1440 render," Durante wrote in a post with the following enhanced image.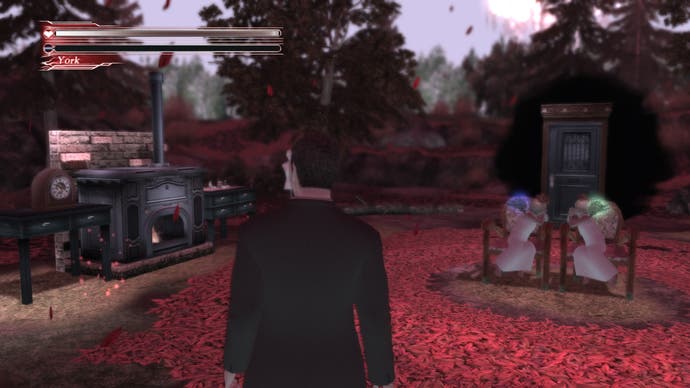 Durante later added, "Now I fixed the videos and menus but broke the gameplay." So it's not quite there yet, but substantial progress is being made.