Dead Rising 4 confirmed for PS4
Frank's Big Package billed as the definitive edition.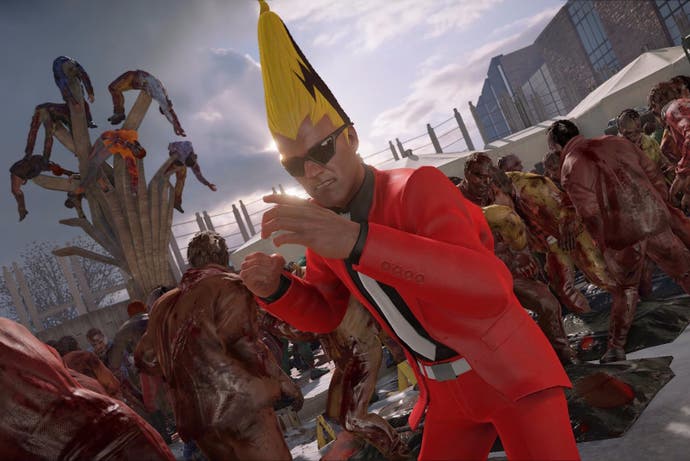 A year after Microsoft published Dead Rising 4 as a timed-exclusive on Xbox One and Windows 10 PC, the game is coming to PlayStation 4.
Dead Rising 4: Frank's Big Package launches on Sony's console on 5th December 2017, Capcom said.
This special edition includes the main game as well as all other previously-released content. There's a Capcom Heroes bonus mode, which lets Frank West wear over a dozen outfits and perform special attacks inspired by classic Capcom characters.
Here's everything in the game:
Dead Rising 4 - Latest version of the main game with all difficulty settings.
All downloadable content - Stocking Stuffer Holiday Pack, Frank Rising and Super Ultra Dead Rising 4 Mini Golf.
All bonus content - Street Fighter Outfit Pack, My Bloody Valentine Pack, Candy Cane Crossbow, Slicecycle, Sir-Ice-A-Lot, Ugly Winter Sweater and X-Fists.
Current Dead Rising 4 players on Xbox One, Steam and Windows 10 get Capcom Heroes mode as a free update when Dead Rising 4: Frank's Big Package comes out.
Our Edwin reviewed the Xbox One version of Dead rising 4 at launch and was unimpressed. "A brainless, buggy open-world game that's forgotten the second you put down the pad," he wrote.