DC superhero fighter Injustice: Gods Among Us is free to download and keep right now
On Xbox One, PS4, and PC.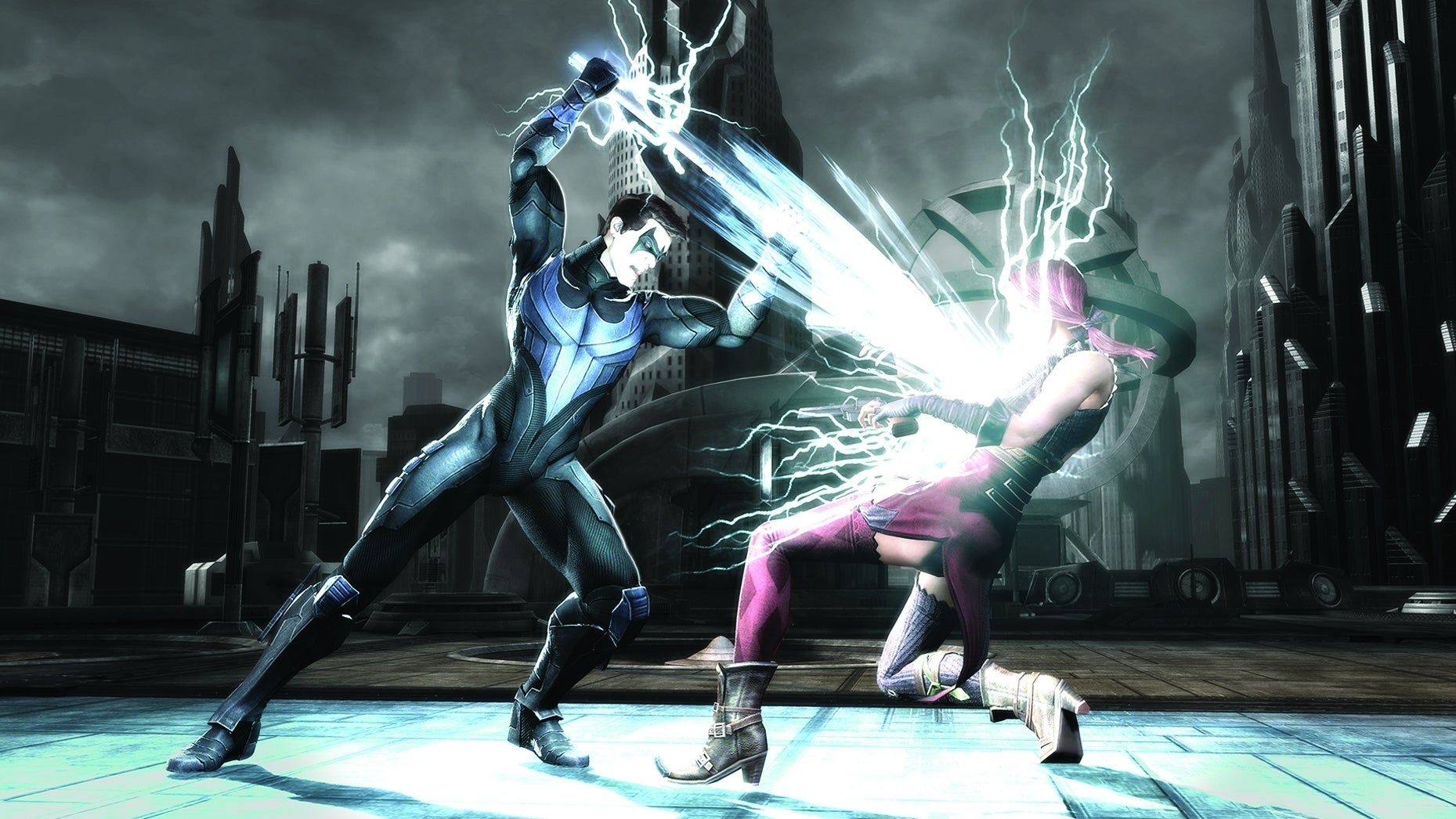 NetherRealm's acclaimed DC Comics superhero fighter Injustice: Gods Among Us is currently free to download and keep on Xbox One, PlayStation 4, and PC.
Injustice: Gods Among Us might be an oldie - it originally released all the way back in 2013 and even saw in sequel in 2017 - but it's still a goodie, taking Mortal Kombat developer NetherRealm's flair for supremely visceral fighting action and transplanting it into a slightly more family friendly world of leotards and capes.
It features dozens of familiar faces from all across DC Comics' iconic catalogue - including the likes of Superman, Wonder Woman, Batman, Catwoman, Flash, Green Arrow, Nightwing, and Aquaman - and some equally iconic locations, and then brings them all together into an effective story mode that blends boisterous multiverse action, ample 2.5D battling, and mini-games. There's also Battle Mode, Versus Mode, Training Mode, challenges, and online play.
"From the way that Catwoman prowls back and forth with her feline dexterity to Harley Quinn's mischievous movements as she brandishes her twin revolvers," wrote Eurogamer contributor Matthew Edwards in his 8/10 2013 review, "the game exhibits an attention to detail that does justice to every DC character."
Injustice: Gods Among Us' Ultimate Edition (which contains all DLC) will be free to download until 25th June, and will remain in your library indefinitely. The PC version is available on Steam and the PlayStation 4 version can be acquired via the PlayStation Store. No native Xbox One version is available, but owners of Microsoft's console can download the backward-compatibility enabled original Xbox 360 game for free instead.