David Yarnton quits Nintendo
"To pursue opportunities for a change of career outside Nintendo."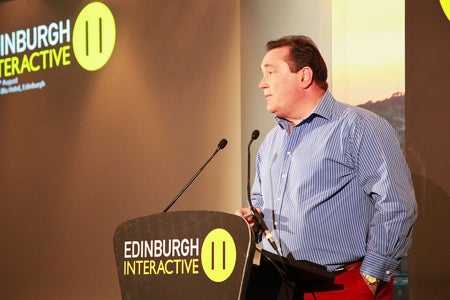 David Yarnton has quit Nintendo.
He has decided to pursue a career change, Nintendo said. The former UK chief had been at the company for 20 years.
Nintendo Europe president Satoru Shibata will work with the Nintendo UK management team until a replacement is found, MCV reports.
The 53-year-old hit the headlines in May when former England cricketer Andrew "Freddie" Flintoff gave him emergency aid after he "suddenly toppled" from his bike during a charity ride in Greece.
Eurogamer's last interview with Yarnton was in January 2011 ahead of the launch of the Nintendo 3DS and Kirby's Epic Yarn on Wii. Kirby's Epic Yarnton?
Nintendo's statement in full:
"Nintendo of Europe announces with regret that David Yarnton has decided to pursue opportunities for a change of career outside Nintendo and therefore will shortly be leaving the company. David has had a distinguished career of almost 20 years at Nintendo, first as Sales Director of Nintendo Australia and then, since 2003, as General Manager of Nintendo UK. Nintendo wishes him every success in his choice of new career. Mr Shibata, European President of Nintendo, will be working alongside the UK's senior management team and will be actively involved in the running of the UK office until a replacement is announced."