Darkest Dungeon: The Crimson Court DLC announced
Red more inside.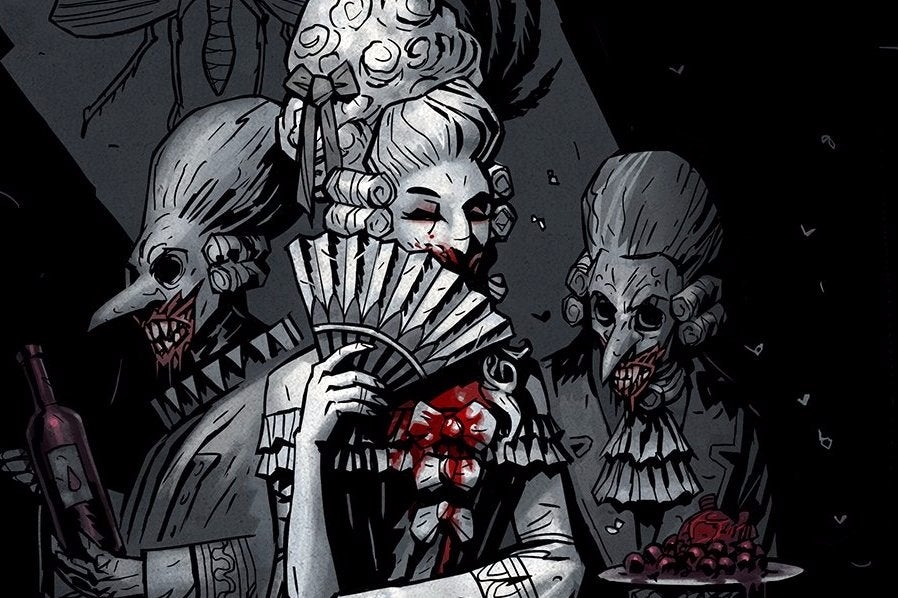 Indie roguelike Darkest Dungeon will be expanded with its first slice of DLC early next year.
The Crimson Court will launch for PC, Mac, Linux, PlayStation 4 and PlayStation Vita in "early 2017", developer Red Hook Studios announced last night.
Details are scarce, but there is just one - incredibly tall - slice of artwork: Our Chris "Darkside" Donlan deemed Darkest Dungeon deserving of a decidedly dazzling review when it arrived earlier this year:
"This is a game that's horrid in a way that means that you can't look away, a game of exhaustion and luridness and of terrible things happening in an awful, awful place," he wrote in Eurogamer's Darkest Dungeon review. "In other words, it's just lovely," he concluded. Typical Donlan.