Darkest Dungeon is bringing turn-based misery to Switch later this month
Both DLC expansions due too.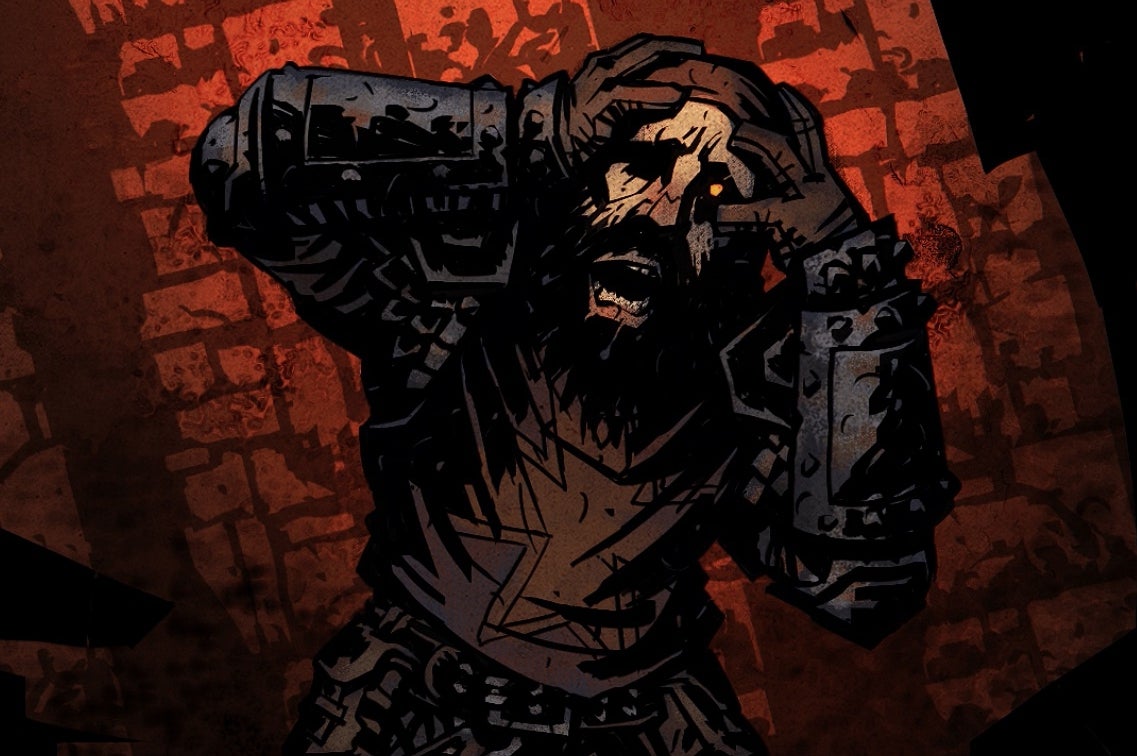 Developer Red Hook Studios has announced that its superb turn-based misery generator Darkest Dungeon is heading to the Switch eShop on January 18th.
Darkest Dungeon is gloomy turn-based dungeon crawler with a striking art style and a heavy emphasis on unspeakable, otherworldly Lovecraftian horror. As you explore the dungeons and catacombs beneath your dilapidated manor, and the terrible lands around it, you'll encounter and battle ever-more unsettling sights.
Using your party members' class-based skills to reach the end of a dungeon is only half of the battle, however; once you're back in the relative safety of the village beyond the manor gates, you'll need to aid your party's recovering from stress or sickness or insanity by catering to their particular whims - perhaps leaving them to a period of self-flagellation at the abbey, or to drinking and whoring at the local tavern - while you face more antediluvian horrors with the remainder of your crew.
It's a tough, punishing, and enjoyably strategic experience, requiring a lot of grit and a fair amount of luck to best its otherworldly terrors. And the Switch is getting all currently released DLC expansions (that's The Crimson Court, and The Shieldbreaker) at launch. Darkest Dungeon's third, still-to-be-released DLC, The Color of Madness, will arrive later.
Red Hook Studios says that Darkest Dungeon on Switch will support both touchscreen and standard controls, and will cost $24.99 USD, as is the case on Steam and PSN. There's no confirmed UK price just yet, but other versions come in around £18-£19 over here, so hopefully the Switch will be similar. As for DLC, The Crimson Court is priced at $9.99 USD, and The Shieldbreaker will set you back $3.99 USD.
"This is a game that's horrid in a way that means that you can't look away", said Christian Donlan in his Eurogamer review of Darkest Dungeon, "a game of exhaustion and luridness and of terrible things happening in an awful, awful place. In other words, it's just lovely."