Dark Souls 2 details its Scholar of the First Sin patch
Due in early Feb, adds better matchmaking and more lore.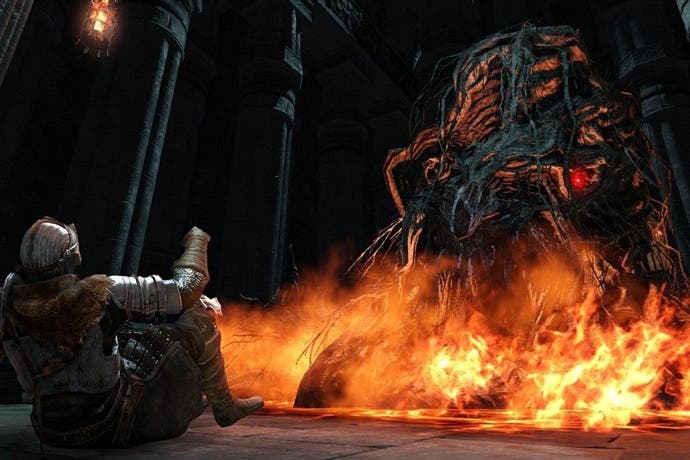 Dark Souls 2 will be getting an update on 5th February for PS3, Xbox 360 and PC that will add the new content coming to The Scholar of the First Sin edition of From Software's beloved fantasy adventure.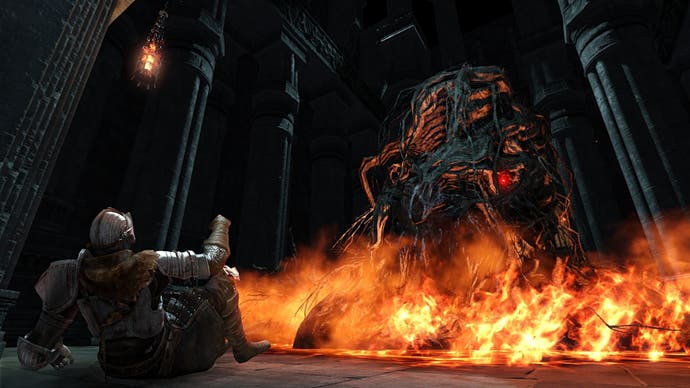 Changes are numerous and mostly quite small, but here are a few of the more notable ones: The patch will add a new character, the titular Scholar of the First Sin, entering the Covenant of Champions will cause enemies to respawn indefinitely and deal more damage, white phantoms will no longer be beholden to a time limit when squaring off against a boss in another player's game, load times will be shorter on PS3, and there will be "additional item description text," which will ostensibly expand the game's already sprawling lore.
There's also an all new item, the Agape Ring. "When players equip the new Agape Ring, souls collected from kills during online play will be absorbed by the ring rather than the player. This allows players to control their online matchmaking experience by limiting their total souls collected," the description reads. In short, it allows players to not get overpowered.
For the full patch notes, head over to Bandai Namco's blog on the matter.
The Scholar of the First Sin edition of Dark Souls 2 is coming to PS4, Xbox One, PS3, Xbox 360 and PC on 7th April. It will include the original game, all its DLC, and the new content detailed above. PS4 and Xbox One versions will contain improved graphics, higher multiplayer player counts and improved performance.