Dark Souls 2 - Crown of the Old Iron King walkthrough and game guide
Every bonfire location, boss strategy and item location you will need to ace Crown of the Old Iron King, the second Dark Souls 2 DLC episode.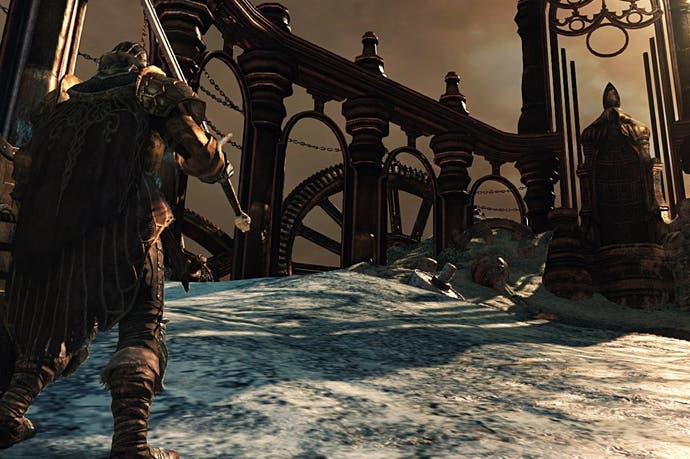 Dark Souls 2 wasn't exactly small to begin with, but judging by the two pieces of downloadable content released so far, it's going to be absolutely enormous by the time From Software finally stops adding to it. The latest instalment of DLC, Crown of the Old Iron King, is extensive.
It's the second of three parts of a trilogy called The Lost Crowns, as you probably know, and takes you through the perilous Brume Tower, where you will have to contend with numerous Axe Demons, Giant Club Demons, explosive enemies and a couple of fearsome bosses, including an old friend. There are fewer traps than the last instalment, but this is still a tough, corkscrewy set of locations with plenty of hidden surprises.
As well as dealing with those, you will also want to find out where all the bonfires are hidden and all the loot, too, so it's a good thing you've come to our Crown of the Old Iron King guide. Check out the individual sections below if you're stuck somewhere specific, or just read from the start if you feel like you want to stay one step ahead of the opposition at all times.
Oh, and if you are still picking through the last bits of Dark Souls 2 itself, make sure you check out our existing guide, which is as comprehensive as they come. We also have one for the previous DLC instalment. There are links below. Good luck!