Cypress Hill's Shagg loses $250m Grand Theft Auto lawsuit
Backing artist claimed to be CJ inspiration, turns out to be no Rockstar.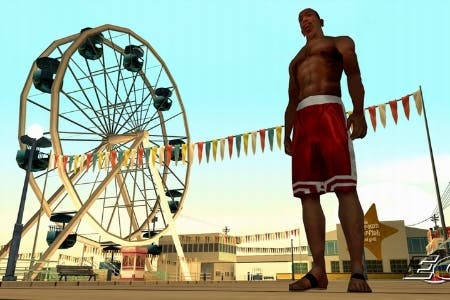 A former backing singer for hip hop group Cypress Hill has lost a $250 million lawsuit against Grand Theft Auto developer Rockstar and parent company Take-Two.
Michael "Shagg" Washington claimed that his likeness and life story had been used to inspire the character of Carl "CJ" Johnson in Grand Theft Auto: San Andreas.
That was two years ago. This week, Washington's case was finally settled by a California appeals court - which decided in Rockstar's favour.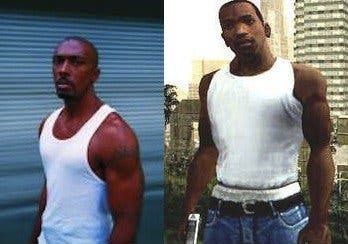 Washington was not able to prove that the character of CJ was based on his own likeness, Hollywood Reporter has said.
That's despite Washington revealing he had been interviewed by Rockstar prior to San Andreas' release and discussed details of his former life as a gang member. His name appears in the game's credits as a model.
"[The] plaintiff is relying entirely on CJ's physical appearance in the game, but that appearance is so generic that it necessarily includes hundreds of other black males," Washington was told by a Superior County judge.
Evidence such as directly-copied tattoos, birthmarks or other physical features would have been necessary to prove his case, he was told.
US law supports the "transformative" use of images - when protected material has been sufficiently changed it no longer belongs to the original owner.
It follows a similar court decision last month, when Activision was found to have been in breach of contract for using the likeness of No Doubt signer Gwen Stefani in music game Band Hero. The case was raised during the Washington-Rockstar trial.
"The court in [the case brought by] No Doubt concluded that the defendant's literal depictions of the plaintiffs were not transformative because 'the No Doubt avatars... perform rock songs, the same activity by which the band achieved and maintains its fame'.
"Here, however, Washington has presented no evidence demonstrating that the plot or characters of GTA: San Andreas have any relevance to his life or his purported fame."