Control's cross-gen controversy reignites after some PS4 owners accidentally upgraded free
Then reverted.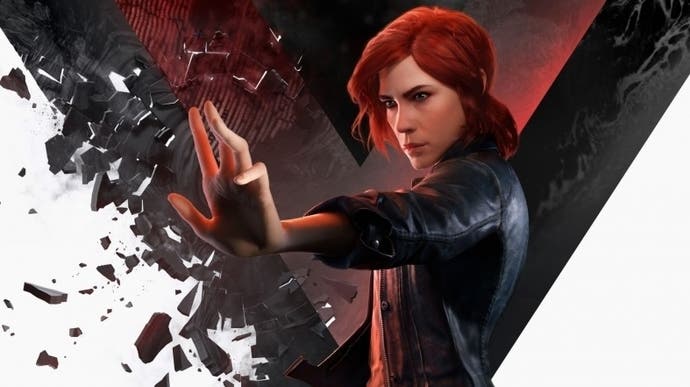 The controversy over Control's new, next-gen upgradable Ultimate Edition had just about died down - until an apparent mistake unlocked this version for some PS4 owners last night.
Numerous existing owners of Control's Digital Deluxe edition reported being granted ownership of Control's Ultimate Edition when it was added to the PlayStation Store yesterday, as collated by users of the forum Resetera. The surprise sparked hope of a change in plans for Control's next-gen version - until ownership of the Digital Deluxe edition was then just as quickly removed.
The blip sparked a fresh round of anger from fans, with the latest wave of complaints centering on the suggestion this mistake had actually gone and done the thing Remedy and 505 Games said it was not able to do.
Based upon this, the #Control Ultimate Edition is just a bundle rather than a whole new product, with an entitlement to unlock the next-gen features.

The reason for not being able to sell that entitlement separately as a paid-for upgrade to existing owners is getting thinner. pic.twitter.com/Qh5ZIpx8AJ

— Paul Rustchynsky (@Rushy33) September 10, 2020
As a recap, Control's new £35 Ultimate Edition is the only one which will upgrade users for free to the game's forthcoming next-gen version (though you will still be able to play the original on next-gen via backwards compatibility).
The fact Remedy and publisher 505 Games elected to release a new version of the game and its DLC rather than offer a free upgrade to all existing owners of the game and its season pass sparked a furore among fans, who held up examples of other games and publishers managing their own next-gen upgrade plans differently.
Attempting to quell the flames, 505 apologised and recently tried to explain its decision, which in a nutshell was based on the fact that upgrading its users was complicated. (Some people will own the current game but not the season pass, while some people will buy a digital-only next-gen console and be unable to prove ownership of a physical disc.)
I'd hazard a guess last night's error occured while the Ultimate Edition's bundle of included contents was being organised on PlayStation's Store. It's conceivable the Digital Deluxe Edition and Ultimate Edition were confused.
Looking at Control's Digital Deluxe Edition on the PlayStation and Xbox stores now, it is listed as a bundle item which contains the original version of Control, its season pass and two expansions, and a entirely separate version of Control for next-gen platforms (which obviously is yet to release).
Throughout all of this, Remedy has not said what the next-gen version of Control will actually offer.
Eurogamer has contacted Remedy and 505 Games for comment.