Civilization is getting a new board game
A game is a series of interesting choices.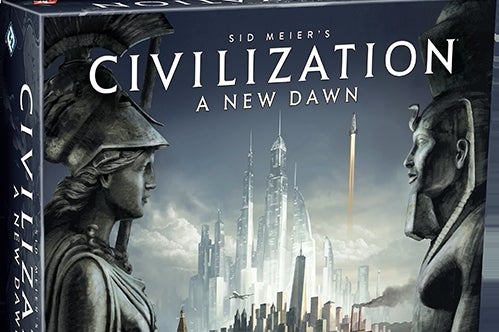 Fantasy Flight Games has announced its latest Civilization board game: Sid Meier's Civilization: A New Dawn.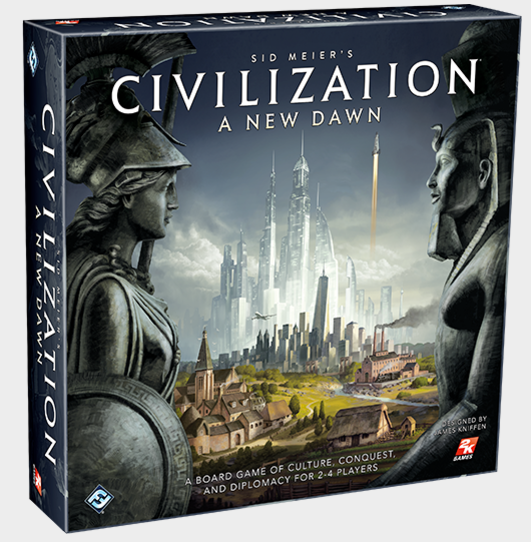 Sid Meier's Civilization: A New Dawn is a strategy board game for two to four players. Each player selects a leader, and therefore civilization, to play as for the duration of the game. The leaders are based on those of the latest Civilization game, Civ 6, and include Teddy Roosevelt, Cleopatra and Montezuma among others. Like in the PC game, the board game's leaders have their own special abilities to mould the world as they please.
If you have played Civ before then you know the objective is simple: make your nation the greatest in whatever way you can.
"Over the course of the game, players will expand their domains, gain new technologies, and build many of humanity's greatest wonders," says the game description. "In the end, one nation will rise above all others to leave its indelible mark upon history."
This new game also includes a new "undiscovered country" for players to conquer.
As in the classic Civ games, you must explore the world, attempting to develop and flourish through accomplishments such as scientific advancements, cultural developments and military production while confronting events such as barbarian attacks.
The gameplay for the board game version is pretty complicated, so if you're a newcomer you may need to keep the rule book in sight to help stay on track.
This isn't Fantasy Flight's first Civilization game. In 2010 the publisher released Sid Meier's Civilization: The Board Game in association with Firaxis and 2K Games.
Fantasy Flight also teamed up with Firaxis and 2K Games in 2015 to produce XCOM: The Board Game.
Sid Meier's Civilization: A New Dawn is set for release in Q4 of 2017 but you can pre-order now.