Civilization 6: Gathering Storm's climate change not a political statement, Firaxis says
"We just like to have our gameplay reflect current science."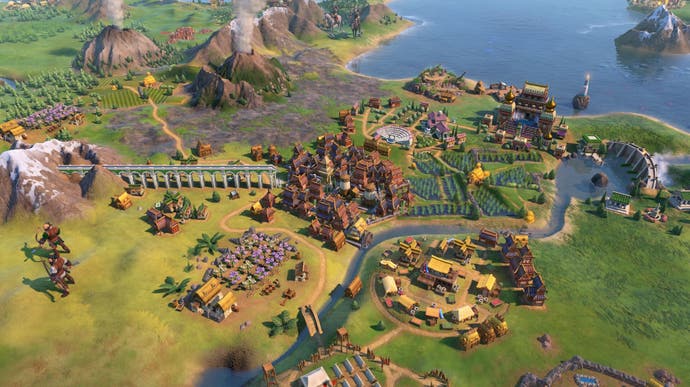 The United Nations published a report last month that warned without drastic reforestation efforts and reductions in carbon pollution by 2030, our planet will soon be facing an irreversible global catastrophe.
And yet, about 300 miles away from where I sit writing this, a company has just restarted gas fracking for the first time since it was banned in the United Kingdom in 2011. Incredibly, this fracking began exactly one week after the UN report made headlines across the globe.
Elsewhere we can see Brazil's next president looking to open up the Amazon rainforest to further deforestation; Norway proposing record-breaking oil and gas exploration in the Arctic; and as the United States recovers from Hurricane Florence and historic wildfires in California, the country looks to a president who's previously claimed that global warming was invented by the Chinese to fool the American manufacturing industry.
Climate change is unavoidably a political issue and it's also one at the heart of Civilization 6's next expansion, Gathering Storm.
Releasing next February, this second expansion is built around the idea that civilizations can and will have an effect on the temperature of the planet they're vying for control over. Burning fossil fuels or deforesting tiles will increase the amount of carbon pollution across the entire map. This, in turn, increases the global temperature, resulting in rising sea levels and an increased likelihood of extreme weather conditions.
There's no ifs or buts here, human activity is contributing to global warming.
"No, I don't think that's about making a political statement," said lead producer, Dennis Shirk. "We just like to have our gameplay reflect current science."
"We did do our background research on trying to figure out where the global temperature has been over the last 150 years and what types of factors influence it," continued lead designer Ed Beach. "So we feel like we don't have to make a political statement, but we can take the common wisdom of the vast majority of the science community and embed that in the game and that becomes something really interesting for players to be able to engage with."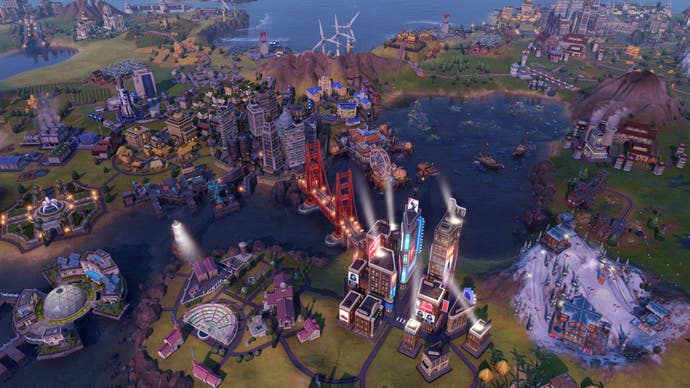 As much as the Civilization series has to say about human progress and society, it's also, at its heart, a strategy game. This means Gathering Storm has a strangely pragmatic approach to climate change at times; it's not just an ethical consideration for players, it can also be a weapon to turn against their enemies.
"We have things like climate accords, we have deforestation treaties, we have recovery efforts for people that have been hit by natural disasters that need humanitarian aid," said Beach. "So if you decide to play nice with the planet, it'll definitely help you in terms of respect from the other leaders.
"But we also wanted people to have the option to look at it the other way and see what happens if they don't care about those things: how bad will rising sea levels get? Maybe in a Civ game, that could be a strategic advantage to you. If you're not on the coast, but your enemy is, you can hurt them by letting the sea levels rise. We didn't want to preclude playing on that dark side because we think that's very interesting. I think having that there as something you can strategise on in a strategy game is super interesting."
I pressed both developers on whether they felt Gathering Storm had a responsibility to inform players on the topic of global warming, given the current divide between the scientific community and certain political leaders. They seemed hesitant to say anything too definitive in response.
"We know things are happening to the globe and we know this is the way that science is pointing to how things are happening," said Shirk. "We want to reflect that and let the players choose the direction they want to play the game."
"It's certainly a very topical discussion right now," said Beach. "While we were working on this, Kilauea was erupting in Hawaii, we were having flash flooding on the east coast and Hurricane Florence was hitting. It was certainly something that our team could get engaged with."
Not much of an answer there, but I'm hopeful the expansion itself will have more to say.