Civilization 5: Gods & Kings release date announced
Take your turn.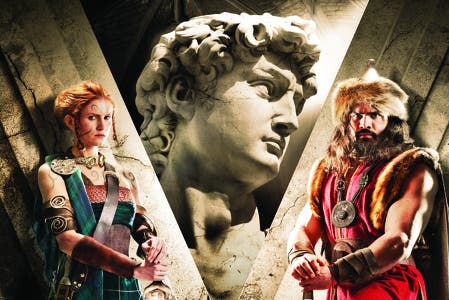 Civilization 5: Gods & Kings launches on 19th June, 2K Games has announced.
That's when the Civ 5 expansion pack goes live in the US. In Europe, it launches on Friday, 22nd June.
Gods & Kings includes nine new civilizations, nine new wonders, three original scenarios, 27 new units, 13 new buildings, and new technologies and resources. The new civilizations include Carthage, the Netherlands, the Celts and the Mayans, each with unique traits, units and buildings. Gods & Kings also adds nine new leaders, including William I, Prince of Orange, Boudicca and Pacal the Great.
The new scenarios are the medieval period, the fall of Rome, and Empires of the Smoky Skies, a Victorian science-fiction scenario.
Gods & Kings also sees the return of religion. You seek out a Faith, choose a Pantheon of the Gods and create Great Prophets to found and spread their religion across the world.
Elsewhere, the combat system and AI have been reworked to place more emphasis on a balanced army composition. The navy is now split into two different ship types: melee and ranged.
Diplomacy and espionage have been enhanced, and two new city-states have been added: Mercantile and Religious.