Cheapest places to buy Kingdoms of Amalur: Reckoning
Eurogamer price-checks UK shops.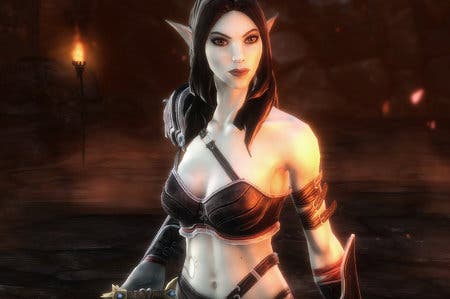 The cheapest place in the UK to buy the console version of Kingdoms of Amalur: Reckoning is at Asda. The supermarket giant is charging £37.97 for the PlayStation 3 and Xbox 360 versions of the game.
It's harder to find Reckoning on PC on the high street. None of the supermarkets are stocking PC copies, apparently, although Game will flog you a copy for £34.99.
Morrisons don't appear to be stocking the game on console or PC at all. The supermarket is cutting down on the range of games in store, one assistant chap told us.
If you're shopping online, SimplyGames currently has the best price for Kingdoms of Amalur on console. SimplyGames asks £34.85 for Reckoning on PS3 and Xbox 360 - several pounds cheaper than most competitors.
Meanwhile, Reckoning's boxed PC version is cheapest online at GameStop, priced £25.97.
All prices below were correct at the time of publication. If something changes, or if you've spotted a deal we haven't seen, do let us know in the comments below so we can tell everyone else.
Bricks and mortar shops
Asda - £37.97 (PS3, Xbox 360)
Sainsbury's - £39.91 (PS3, Xbox 360)
Tesco - £39.91 (PS3, Xbox 360)
HMV - £39.99 (PS3, Xbox 360)
Game/Gamestation - £39.99 (PS3, Xbox 360), £34.99 (PC)
Morrisons - Three stores we rang said Morrions won't stock it.
Online - PC boxed version
Online - PS3 and Xbox 360 versions