CCP re-launches PLEX for Good initiative
UPDATE: Latest community fundraising effort exceeds $100,000.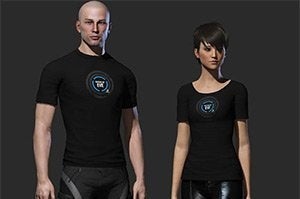 UPDATE 10:41 4/6/2015: CCP has confirmed that the latest PLEX for Good initiative has raised $103,650.
The money will be used by the Icelandic Red Cross to support ongoing relief efforts in Nepal, and represents the second-largest fundraising amount since the community programme was established following the south-east Asian tsunami in 2005. In total, nearly half a million dollars has been raised for good causes through PLEX for Good.
"This is an astonishing feat for a community the size of ours," wrote CCP Falcon, Eve's community manager. "...While Eve players may explore the in-game limits of morality while they play, our amazing community has once again demonstrated its immense collective strength and capability as a force for good."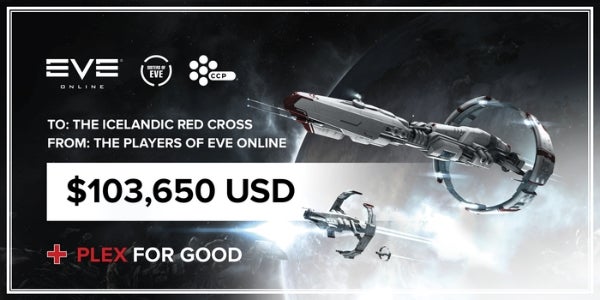 ORIGINAL STORY 5/5/15 11.12am:Eve Online publisher CCP has reopened its PLEX for Good initiative in order to raise money for the relief efforts for those affected by the recent earthquake in Nepal.
Players of Eve have long been able to buy a Pilot License Extension [PLEX] from CCP, then list the item on the in-game market system. Other pilots are then able to buy the PLEX using in-game currency, and convert it into a one-month subscription for their account.
The system allows those with lots of in-game money to essentially play Eve for free, while other players who are richer in the real world can get their hands on lots of virtual space bucks. It's a win-win arrangement for both parties, and helps limit the impact of currency blackmarkets.
From now until Friday, 15th May, however, players will be able to use their in-game ISK to purchase PLEX items, then transfer them to a CCP character called CCP PLEX for GOOD, created specifically for the purpose. For each PLEX received, CCP will donate $15 to help the Icelandic Red Cross with their aid efforts. A previous PLEX for Good programme in 2013 resulted in almost $200,000 being raised for those affected by Typhoon Haiyan in the Philippines.
For each PLEX received, CCP will also reward the donating player with a pair of virtual T-shirts for their pilots to wear and promote their support for the initiative. You can find further details on participation via the game's official wiki page.