Capcom brands a Monster Hunter roller coaster
Ride the Gore Magala.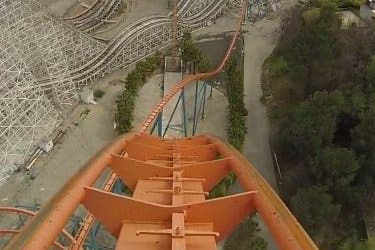 Capcom has partnered with amusement park company Six Flags to make one of its roller coasters Monster Hunter-themed.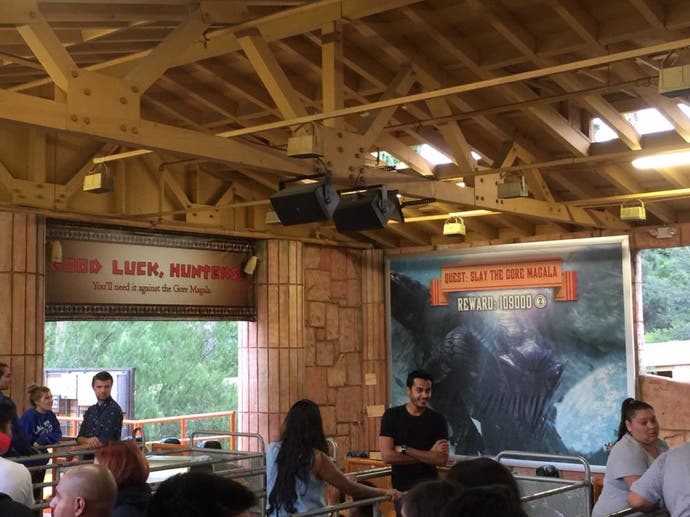 At California's Six Flags Magic Mountain, the roller coaster Goliath will bear a Monster Hunter theme from 28th March through 10th August.
So what does this entail, exactly? Probably not a lot. According to Capcom, Goliath will be "custom-skinned to resemble the game's flagship Gore Magala monster." Furthermore, there will be Monster Hunter 4 Ultimate demo kiosks at the nearby Cyber Cafe.
Capcom will also have a "national Monster Hunter 4 Ultimate traveling Caravan Tour" at the park on 28th and 29th March to kick off the rebranding's launch. This includes Capcom staff in a "custom setting that recreates the look and feel of the traveling Caravan from the game."
This may seem like a tenuous rebranding, ala the disappointing Dark Souls Cafe, but at least the Golia- ahem, the Gore Magala, features a 255 foot drop at 85 mph. I've been on it a fair few times before and it's always a good time. Pro-tip: resist the temptation to hold onto the railing. Keeping my hands up during the (early) climax remains one of my most exciting memories of being on a roller coaster.
This roller coaster rebranding marks Capcom's latest effort to import the Japanese Monster Hunter craze to the west. The series' latest entry, Monster Hunter 4 Ultimate, just barely cracked the top 10 in US retail during February, despite the fact that we considered it an essential release.