Can Cyberpunk 2077 on PS4 and Xbox One be saved? It's the Eurogamer next-gen news cast!
T-Bug.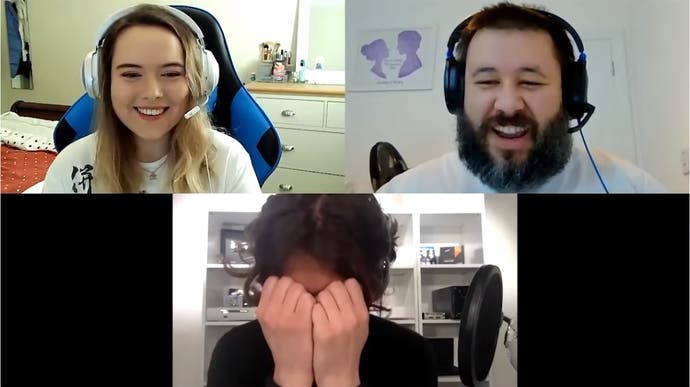 As we inch closer to booting 2020 out the door, next-gen video game news continues its never-ending outpour. This was a week dominated by Cyberpunk 2077 and what is sure to go down as one of the most disastrous triple-A launches ever.
Not long after it emerged the PlayStation 4 and Xbox One versions of CD Projekt's sci-fi epic were in a terrible state did reports come in that some had found success nabbing a refund. CD Projekt was then forced to apologise for not showing Cyberpunk 2077 on PS4 and Xbox One before launch and, in the same breath, suggested anyone who wanted a refund would be able to get one without bother. It turns out Sony, Microsoft and the shops didn't get the memo.
Its reputation in tatters and its share price tanking, CD Projekt held an emergency investor relations call in which the bosses of the company vowed to "rebuild trust". Updates, patches and fixes are inbound, CD Projekt said. Just give the studio time to make things right.
But can Cyberpunk 2077 truly be saved on last-gen consoles? That's the question Eurogamer reporter Emma Kent, special guest Tom Morgan from Digital Foundry (Eurogamer Tom is off now until 2021) and me attempt to answer in this week's Eurogamer next-gen news cast, below.
Note: As this news cast was recorded yesterday afternoon, we were unable to discuss last night's unprecedented news that Sony is both delisting and offering refunds for Cyberpunk 2077 on the PlayStation Store. Still, if you're interested in the run-up to this situation and the amount of work CD Projekt has on its hands to solve Cyberpunk 2077's problems, we've got you covered.
Oh, and stick around till the end for a revelation worth waiting for: the truth behind Tom's Twitter handle.