Call of Duty: Warzone gets private matches and high-res texture pack DLC
Enhance.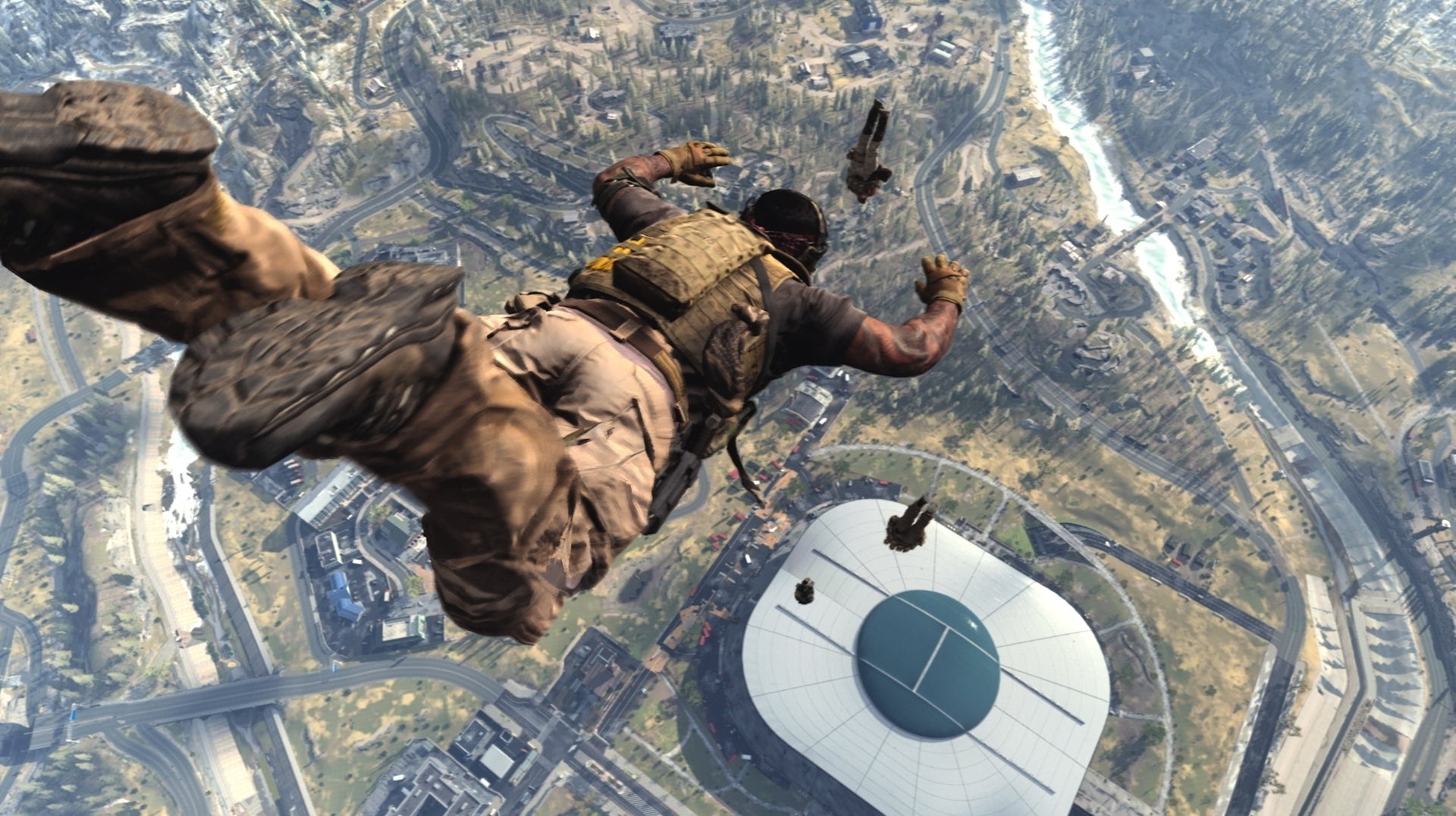 Call of Duty: Warzone now has private matches.
The new feature was announced when Infinity Ward released patch notes for the latest Call of Duty: Modern Warfare and Warzone update (the one that weighs in at over 33GB).
This is a beta version of Private Warzone matches, Infinity Ward said, and requires various player counts to start the match.
Here are the details:
BR - 50 players required to start (also has squad variations)
Plunder - 30 players required to start (also has squad variations)
Mini BR - 24 players required
While the addition of private matches is welcome, the minimum player count means it won't be immediately accessible to all. Perhaps over time Infinity Ward will lower the requirement so more people get to mess about with the battle royale.
Elsewhere, there are a raft of bug fixes. There's a fix for the bug that causes players to shift into third-person in Survival (we've reported on this one before), and a couple of weapon fixes. There are no weapon balance changes, as far as I can tell. If there are weapon tweaks not mentioned in the patch notes (this has happened before), the Call of Duty community will no doubt sniff them out over the coming days.
Moving onto Warzone specifically, Infinity Ward has removed Juggernauts from Bunker puzzles. This move is already being welcomed by Warzone players who have found the endgame dominated by Juggernauts more often than not.
Not mentioned in the patch notes but spotted by players is the addition of independent loadouts for Warzone. This means your Warzone loadout selection is now independent from Modern Warfare.
A note on the PC version: this update introduces texture streaming. Infinity Ward has made it so high-resolution textures will now be downloaded while playing, using On-Demand Textures Streaming. This feature was developed to reduce the game's overall package size by removing certain textures rarely used or encountered by players, Infinity Ward said. If players encounter an operator or weapon that uses a high-resolution texture, it will be streamed to the PC's cache as needed.
On-Demand Textures Streaming is located in the Options, under the Graphics tab and in the Details & Textures section. It's worth noting it only kicks in for people playing with the texture resolution set to high. You can control the daily texture streaming limit and the size of your cache.
On console, there's no texture streaming, but there is an optional high-resolution texture pack available to download and install.
On PlayStation 4 Pro and Xbox One X, players get a prompt to download the DLC the first time they log into Warzone or Modern Warfare. Accept this prompt opens the Game Installs menu. From there, you can download and install the texture pack. PS4 and Xbox One players don't get the prompt. They need to go to the Game Installs menu to download and install the texture pack.
Players on the PlayStation 5 and Xbox Series X get a prompt to download the DLC the first time they log into the game. Xbox Series S players need to go to the Game Installs menu to download it.
Infinity Ward production director Paul Haile took to Twitter to say that while the high-resolution texture pack DLC is available on all consoles, it's only recommended for PS4 Pro, PS5, Xbox One X and Xbox Series X.
its for all consoles but is only recommended for ps4 pro / ps5 / xbox one x / xbox series x

you can access it from the game installs menu in the options - if you dont see it in the list, try restarting MW/WZ.

— Paul Haile (@Tyrael) November 10, 2020
Haile added the update shrinks the size of Modern Warfare and Warzone "considerably" on all platforms - by over 25GB. This is because the high-resolution textures have been moved to the new high-resolution pack for consoles, and on PC because you can now stream high-resolution assets dynamically.