Brace yourself for another huge Call of Duty: Modern Warfare update
UPDATE: Here's what it does.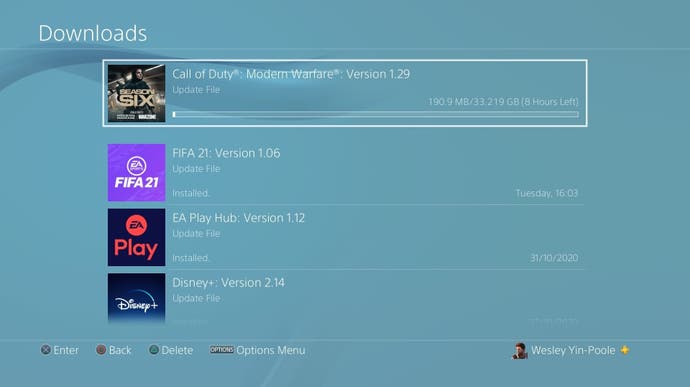 UPDATE 10TH NOV 2020: Infinity Ward has released patch notes for November's big Call of Duty: Modern Warfare and Warzone update, which is available now on all platforms. Here's what it does.
ORIGINAL STORY 9TH NOV 2020: Call of Duty: Modern Warfare is getting another huge update.
The update, which brings Infinity Ward's first-person shooter up to version 1.29, weighs in at 33.219GB on PlayStation 4, where it is available to pre-download now.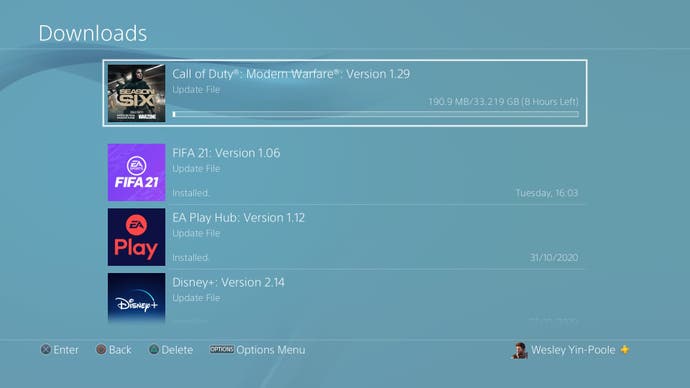 It's not currently available to pre-download on PC or Xbox One. Once downloaded, the update indicates it will install at 7am UK time tomorrow, 10th November.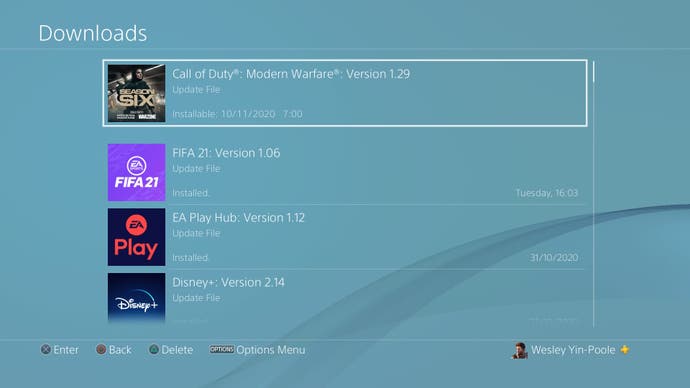 Infinity Ward has yet to say what this update is for or what it does. The Xbox Series X and S come out tomorrow. The PlayStation 5 comes out two days later in some countries, then a week later in the UK.
Treyarch and Raven Software's shooter Black Ops Cold War launches this Friday, 13th November. Weapons from that game crossover into Warzone, marking the first time ever weapons from Black Ops and Modern Warfare are in the same game.
Modern Warfare has a history of huge updates, of course. The game in its totality is over 200GB, although you can pick and choose the bits you want to get that install size down.