Bungie made a book of the Destiny Grimoire
The last word.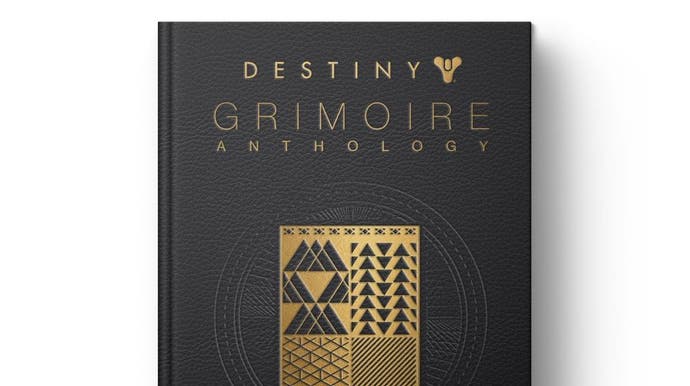 Destiny has lore - believe it or not! - but it's not always presented in the best way. In Destiny 1, the lore was told through a Grimoire - a set of cards you unlocked in-game and then viewed... outside of the game, on your phone or on your monitor or something. It wasn't ideal.
Now, Bungie's throwing all the Destiny lore - and the first game's Grimoire cards - into a new set of books that, well, for this Destiny lore nerd at least, looks awesome.
The Destiny Grimoire Anthology, which comes out this autumn priced $24.99, is described as a "collectible lore compendium" designed for Destiny lore lovers. Here's the official blurb:
"Until now, the myths, mysteries, and machinations of the Destiny universe were found hidden throughout the worlds - enticing threads that hinted at a greater tapestry. The Destiny Grimoire Anthology weaves tales from multiple sources together for the first time, casting new light on Destiny's most legendary heroes, infamous villains, and their greatest moments of triumph and tragedy."
Volume one is called Dark Mirror. Bungie revealed its cover: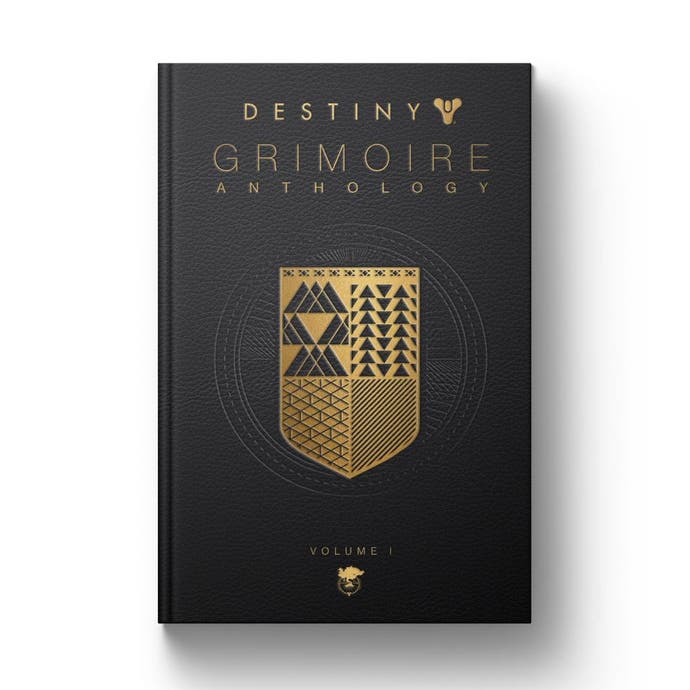 And a couple of pages: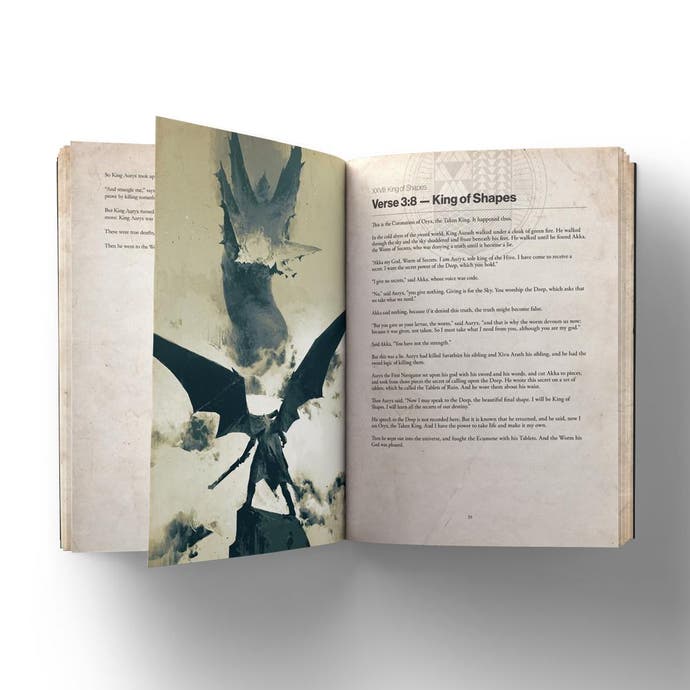 The right-hand page is the Grimoire entry XXVIII: King of Shapes from the Books of Sorrow, which you unlocked after finding a Calcified Fragment in The Taken King expansion. It's one of the more popular Grimoire cards for Destiny lore nerds because it reveals how Oryx became The Taken King. The accompanying art in the book shows Oryx confronting Akka in the Deep.
Bungie said the complete anthology "will confirm and challenge players' thoughts and assumptions on what it means to be a Guardian, offering new and differing perspectives on the cosmic war that rages between the Traveler and its ancient enemies".
Perhaps the Mysterious Stranger will make an appearance?