Breaking up with Batman
Rocksteady talks VR and its future away from the Arkhamverse.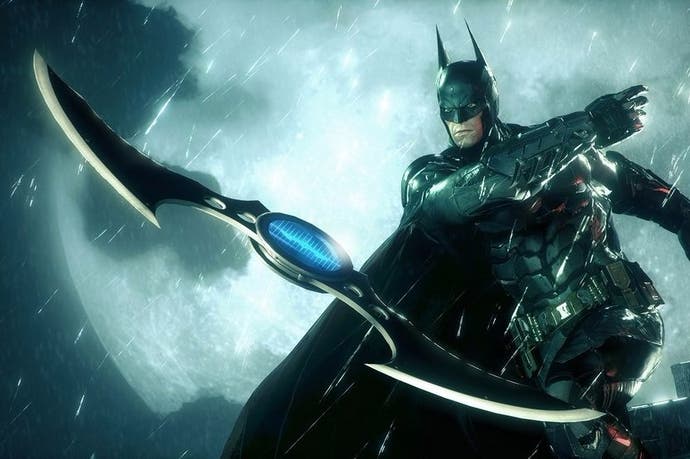 Rocksteady Games, creator of the Batman Arkhamverse, is here at EGX to show off Batman VR - a brand new Batman Arkham experience made after the studio said they were definitely done with Batman.
The lure of creating a detective game with their caped crusader and tinkering around in VR was "an itch they had to scratch", producer Dax Ginn told Eurogamer today.
But now, with Batman VR's imminent release, Rocksteady really is moving on from its baby. Really, this time.
"We submitted [Batman VR to Sony] last week which was an awesome experience," Ginn said. One of the developers celebrated the game 'going gold' by dressing up in a gold spandex suit and bringing in a golden boom box.
But after the gold spandex suit is unzipped and put in the wash, what next?
"To be honest I don't really know," Ginn says, although I'm not sure I entirely believe him. "We're in a very enviable position where we have some time and space to decide what we're doing next," he continues. "We can sit back and think what our dream game would be, and we have Warner Bros.' support to do that.
"I think we've proven that we're a hardworking team, we work well together, and we can really decide what's best creatively for our own destiny."
A surprisingly large number of people have been wrapped up in Batman VR, at least - up to 70 of Rocksteady's full quota of 132. And while Batman Arkham Collection is coming in late October it is nothing to do with Rocksteady itself.
"That is a Warner Bros. initiative and Virtuous are handling the port. We are working on what our future holds as a studio. The resource we're applying right now is for games which have yet to come out."
Whatever Rocksteady is working on, Ginn isn't yet ready to say. But it's clear from Batman VR that Rocksteady is still fond of its Arkhamverse - even if it is really, really now leaving it behind.
"I think there's a little bit of sadness on the team," Ginn concludes. "It feels like... breaking up? [The mood] is really split - there's a feeling in the office like, it's definitely time to do something else - we all accept that. But we all know Batman so well - we all feel comfortable in the Arkhamverse.
"We're definitely letting go of that comfort blanket and putting ourselves in the position where whatever we do next is going to feel very different. There's always an anxiety associated with change and that's where we want to be. We want to feel uncomfortable because we want to make awesome stuff."