Brazilian football club channels Game Boy Pokémon to announce new Japanese signing
Super.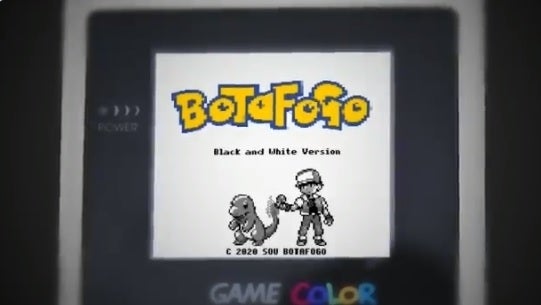 Football clubs like to make a big splash when they announce new signings - and often go to town with fancy videos on social media.
Well, Brazilian football club Botafogo decided to channel Pokémon - the old Pokémon games for the Game Boy - when it announced veteran Japanese midfielder Keisuke Honda had joined the team on transfer deadline day.
The video embedded with the tweet above makes some key changes to established Nintendo names, no doubt in a bid to avoid the eye of the Japanese company's lawyers. So, it's not a Game Boy, rather, it's a Game Play. We see the word Botafogo in the iconic Pokémon font, and below that what looks a lot like a Pokemon trainer and Charmander. The game then welcomes Honda as if it's welcoming a character from the game.
It's a nice video! And it looks like it's done the trick for Botafogo. On Twitter, the video has been viewed 1.6m times, and the tweet has been retweeted over 15,000 times.
As for the 33-year-old Honda, his best days are behind him, but in his pomp he was quite the number 10. Here's a highlight reel, showcasing his time at Italian giant AC Milan: