BoxBoxBoy! release date set this month
The first BoxBoy! is on sale for 50 per cent off.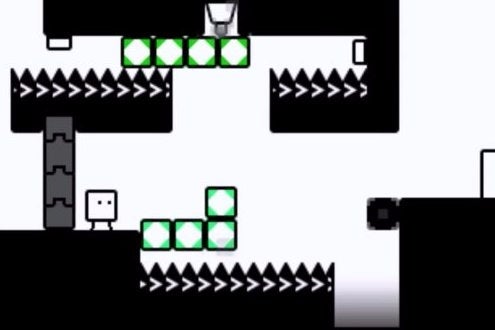 BoxBoxBoy! is coming to 3DS on 30th June, Nintendo announced today during an E3 livestream.
BoxBoxBoy! was revealed earlier this year upon its surprise launch in Japan under the title Boxboy! Mou Hitotako.
To commemorate the western launch, the original BoxBoy! is now on sale for £2.24 / $2.99, i.e. 50 per cent off its usual price.
In case you're unfamiliar with the franchise, BoxBoy! was a 2D puzzle game developed by HAL Laboratory, the studio that created Kirby. BoxBoy! is about a square person who can manifest a string of boxes to form ladders and ziplines to progress through a series of obstacle courses.
Our Chris Donlan highly recommended it in his Boxboy! review.
This sequel adds some all new abilities, like player character Qbby can now sprout multiple strings of colour-coded boxes. Neat! Check it out in the trailer below: