3DS curio Bye-bye Boxboy! has a UK release date
But no sign of its amiibo.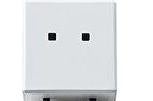 Nintendo's third and final puzzler in the Boxboy series will arrive for 3DS in Europe on 23rd March, priced £4.49.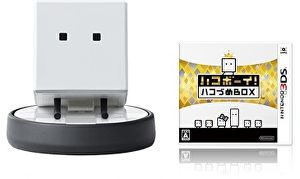 Appropriately named Bye-bye Boxboy!, the game rounds off the oddball puzzle-platform series developed by Kirby studio HAL Laboratory.
But, sadly, there's no sign of the game's exclusive amiibo for its European launch. In Japan, Bye-bye Boxboy! was announced alongside a figurine of its cuboid character Qbby immortalised in amiibo form.
It's unusual for Nintendo not to make amiibo available worldwide - even niche platformer Chibi-Robo had its amiibo available here.
Still, you will be able to use your existing Kirby amiibo to unlock costumes for the pink hero and his pals in the game - including Kirby, King Dedede and Meta Knight.
A demo containing levels from the original Boxboy!, sequel Boxboxboy! and Bye-bye Boxboy! will launch on the 3DS eShop today to give you a free taster of the series.