Kirby studio announces third Boxboy game, exclusive amiibo
Don't be a square.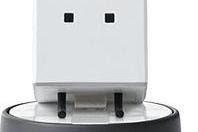 A third and possibly final entry in the Boxboy series has been announced for 3DS. Kirby developer HAL Laboratory revealed Goodbye! Boxboy! last night, along with a special amiibo.
Boxboy! and sequel Boxboxboy! are digital download games available on the 3DS eshop. For this third game, a special physical edition of the trilogy will be available with the amiibo included.
The figurine of cuboid character Qbby will unlock new secrets. A soundtrack is also included in the trilogy package.
The puzzle platforming series stars little characters made of squares and has a niche but loyal following.
There's no word yet of a European launch, but Nintendo has form in bringing over other such Japanese oddities with amiibo (such as Chibi-Robo).