Borderlands 2 Captain Scarlett DLC out next week
Booty calls.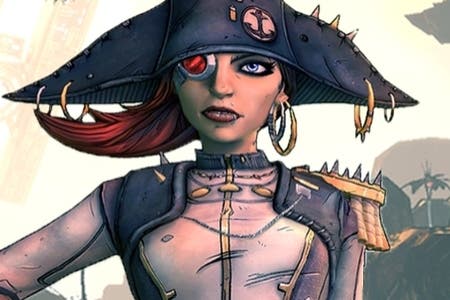 The first major expansion for Borderlands 2 is due to launch next Tuesday, 16th October, developer Gearbox Software has announced.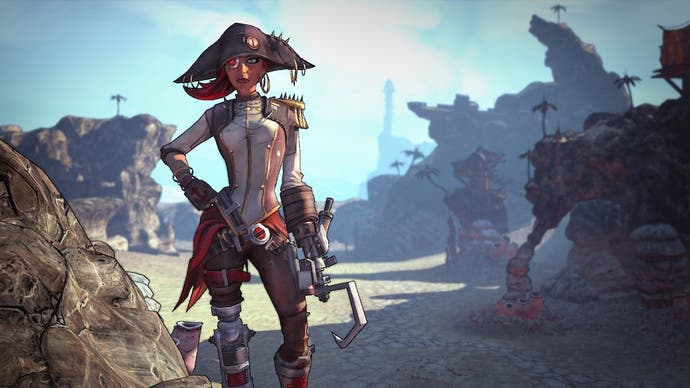 Captain Scarlett and Her Pirate's Booty will cost 800 Microsoft Points or $9.99 (likely £7.99).
The extra missions will take players to a bandit-filled desert settlement named Oasis, a hive of scum and villainy ruled over by Scarlett, a one-eyed pirate queen.
"You can sense the pirate theme across the landscape, even though there's no water," Gearbox boss Randy Pitchford told Associated Press. "It's all dried up. It feels more like Tatooine than an ocean.
"These bandits have really embraced the pirate lifestyle, and there's the legend of a treasure. That kicks off this whole adventure that the players can go on."
The first screenshot shows a Return of Jedi-style floating sand skiff. Players will get to hover across the terrain and fight sand worms.
Leaked information mined from the game's Steam files shows the add-on will also include new weapons, bosses, raids and a fresh rarity level. The entire script has leaked, too.
Captain Scarlett is the first of four DLC packs covered by the Borderlands 2 Season Pass. Other add-ons are also available, such as the extra Mechromancer character.