Bloodborne gets a new trailer, release window
Combat system details emerge.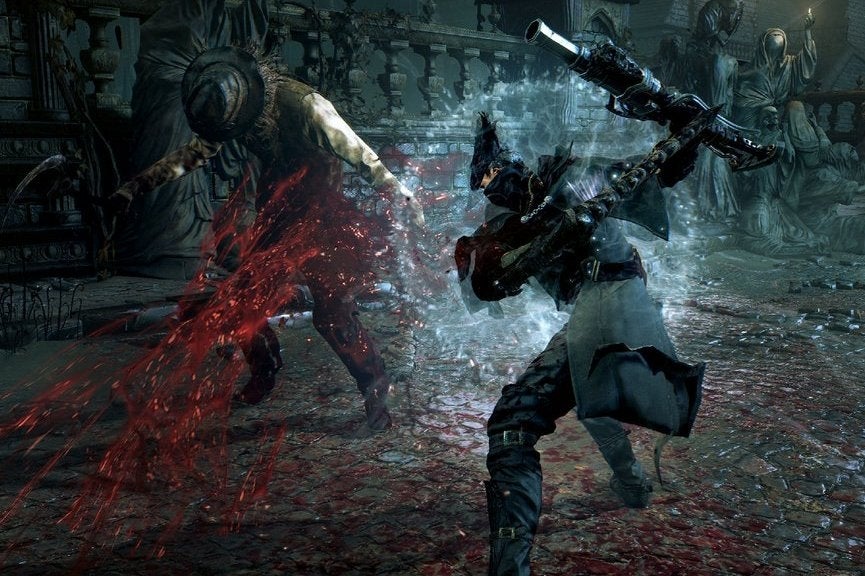 New footage of From Software's highly anticipated Dark Souls spiritual successor Bloodborne has been revealed in its latest Gamescom 2014 trailer.
Additionally, Sony noted at its Gamescom press conference that Bloodborne will be out sometime in the next six months. Previously it was slated for 2015, so it's looking like a Q1 release unless it gets delayed.
The publisher also revealed some new info about Bloodborne's combat system on the PlayStation Blog. We already knew that it would be faster and more aggressive than that in Demon's and Dark Souls, and now Sony has spilled the beans on its risk vs reward Regain System.
This new system allows players to regain health if they strike an enemy right after taking damage. The amount of health you can recover will be shown in yellow in your health gauge and will quickly drain over time. So if you want that health back you'd best strike fast.
As such, the motivation to mash will be stronger than ever, but you'll have to think carefully about when it's actually a good time to give in to that urge. After all, spamming attacks will leave you exposed, so you can't just flail around indiscriminately.
Transforming melee weapons will be a major component of Bloodborne's combat and you'll be able to switch between different weapon forms mid-combo. Apparently the transitioning itself is an attack, at least with the saw cleaver seen at E3.