Blizzard showing off Overwatch 2 PvP in two-hour livestream next week
Will include new maps and design chat.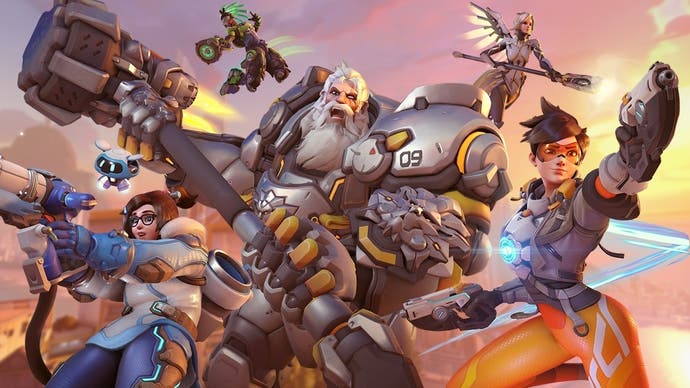 Since its announcement back at BlizzCon 2019, Overwatch 2's pre-release marketing has predominantly focussed on its new bits - which is to say its PvE story campaign and co-op modes. PvP's still a major part of the package, of course, and Blizzard will finally be giving the game's competitive multiplayer more of an airing next week.
That's according to Overwatch's new game director Aaron Keller, making his Developer Update video debut following Jeff Kaplan's departure from Blizzard last month.
"We've been hard at work on Overwatch 2," Keller explains in the video, "and we'd like to share some of what we've been doing with all of you." To that end, Blizzard will be offering a closer look at Overwatch 2's PvP action next Thursday, 20th May, at 8pm BST/3pm ET.
The two-hour livestream, available on YouTube and Twitch, will feature appearances by the Overwatch and Overwatch League teams - including Keller, Overwatch lead designer Geoff Goodman, and associate art director Dion Rogers - and promises play-throughs of some of Overwatch 2's new maps as well as talk of the philosophies driving its PvP changes.
"Just to set expectations," Keller adds, "everything that we'll be showing is under development and still a work in progress".
Keller notes there'll be plenty more discussion of Overwatch 2's PvP ahead of its release - which, as Blizzard confirmed in February, won't be happening this year - and for those looking to grill the team about other matters, Monday, 24th May, will see the Overwatch crew participating in an AMA on the Overwatch subreddit to celebrate the game's fifth anniversary.