Overwatch 2 officially announced at BlizzCon
And it's a full sequel.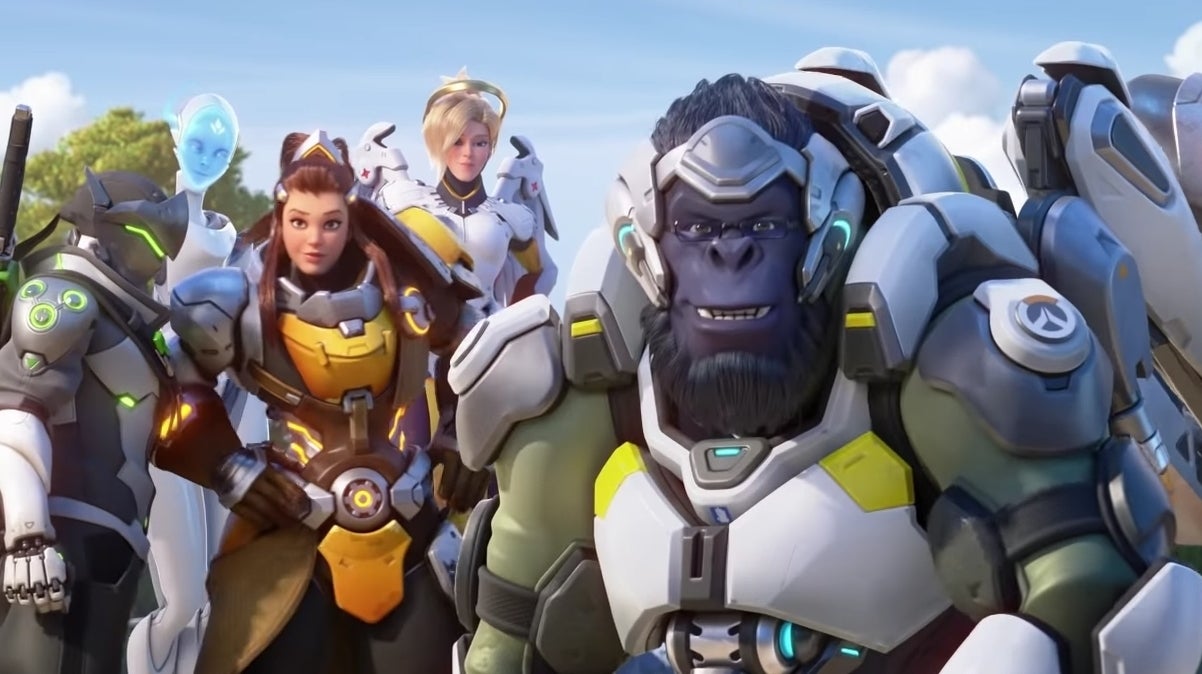 After all the speculation over the last couple of weeks, Blizzard has officially announced Overwatch 2 - and it's going to be an entirely new game for both PvE and PvP.
Revealed via a brand new cinematic trailer, we see Winston, Mei and Tracer (along with a bunch more heroes in the end) band together to save Paris from a giant omnic.
We also get the first official look at Echo, the next hero who'll be added to the game.
Blizzard also released a gameplay trailer showing off a bit of what to expect from the more story-driven game. It looks like there'll be four-player strike missions (a bit like those we've seen so far during Overwatch seasonal events), as well as old and new maps, customisable abilities, the new "push" PvP game mode, and even a character levelling system.
A second new character is also revealed - Sojourn, who fans may recall hearing over comms in this year's Archives event.
We're also told the sequel will see "multiple" new characters arriving to the game on its release, and with Overwatch's big backlog of characters hidden away in its lore, it'll be interesting to see who ends up joining the team.
None of this means Overwatch 1 is being killed off - far from it actually, as Jeff Kaplan took to the stage to confirm the two games will co-exist, so players of the original will have access to all heroes and maps released in Overwatch 2.
"It's a shared multiplayer environment where no one gets left behind", Kaplan said.
On top of this, any cosmetics you've earned from your hundreds or thousands of hours in Overwatch will carry over to the sequel, to make sure your progress doesn't go to waste.
So, it seems most of the leaks we've seen so far were accurate, and Overwatch fans have a lot to look forward to in the coming months.
Overwatch 2 is in development for PC, PS4, Xbox One and Switch. When is it coming out? "I don't know," said Jeff Kaplan, with a smile, during the Overwatch panel at BlizzCon. "I have no idea! Let us make it great. We don't have a date in mind."