Blizzard pays tribute to Overwatch fan killed in accident day before launch
Heroes never die.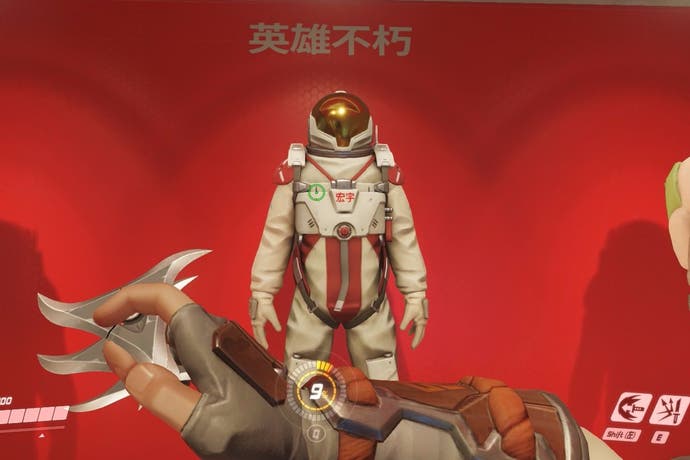 Blizzard has paid tribute to Overwatch fan Wu Hongyu, who passed away on 23rd May, the day before the game's launch.
As reported by Redditor rebirdhk, the Control Center map of Lijiang Tower now has the name Hongyu beside an astronaut suit with a phrase that translates to "heroes never die."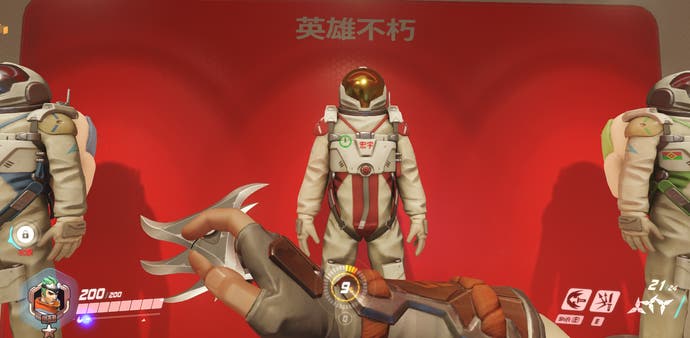 Redditor czhihongMercy posted a picture of a chat log Hongyu had been in the day he passed away, which they translated to "Hey guys, is anyone else really waiting for the launch tomorrow[?]"
According to several Chinese reports, Hongyu passed away at 20 after giving chase to a thief who tried to steal his friend's motorbike. Chinese outlet NetEase recently reported that the Guangzhou city government honoured Hongyu a "Courageous Citizen" award for his brave actions.