Blizzard co-founder Frank Pearce steps down
"We made games that we wanted to play."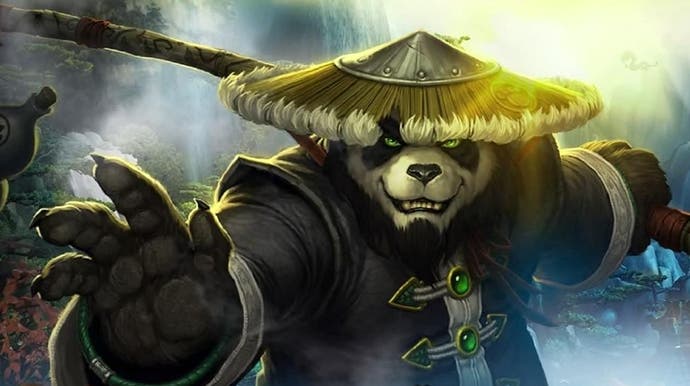 Just months after Blizzard co-founder Mike Morhaime stepped away from the World of Warcraft developer, fellow co-founded Frank Pearce has revealed he too is also stepping down.
"After more than 28 years, Blizzard co-founder Frank Pearce is hanging up his armor - thank you for everything, Frank, and best wishes for the future!" Blizzard announced on its social media channels, linking to a full goodbye statement from Pearce and J. Allen Brack, who succeeded Morhaime as president.
After more than 28 years, Blizzard cofounder Frank Pearce is hanging up his armor—thank you for everything, Frank, and best wishes for the future! https://t.co/xQ0tcIwMny

— Blizzard Entertainment (@Blizzard_Ent) July 19, 2019
"The time has come for me to step away from Blizzard and pass the torch to the next generation of leaders," Pearce wrote in the post.
"My journey as part of the Blizzard community began over 28 years ago. Allen offered me an opportunity to join him and Mike in their adventure and dream to make video games. Video games were a passion that we shared, and I had only a fleeting hope that I would have the opportunity to make games one day. The decision was easy for me - I did not have the benefit of internet searches to help start me down the path. Allen's offer letter was the best and only chance I thought I might ever have. Looking back, I know how incredibly fortunate I was to have been a part of what Blizzard has become.
"Our efforts were always guided by well-intentioned purpose," Pearce added. "We made games that we wanted to play, believing that like-minded people would also want to play those games. Today we characterize it more specifically with the ambitious vision of bringing the world together through epic entertainment. I am so proud to have had the chance to positively impact the lives of so many people through the experiences we have created."
At yet, Pearce has not specified his plans moving forward, but thanks everyone "for the wonderful past [he has] enjoyed" and asks you to "play nice, play fair" in the meantime.
"The time has come to say goodbye to one of my heroes, one of our founders, as well as one of our friends," Brack added. "When I moved into my new position last year, Frank stepped into an advisory role to help with the transition, specifically working with Ray Gresko and me on our games, culture, and the future of Blizzard. His support has been invaluable to us and to say we're going to miss him is an understatement.
"Like many of us, Frank is an introvert. Thus many of you haven't seen a lot of him publicly, nor seen the deep impact he's had on Blizzard, and on the culture specifically. But Frank has been here from the beginning, building and expanding the foundation and championing the values behind everything Blizzard does. Blizzard is better because of Frank Pearce."