Best PC for Fortnite - get the best performance at the right price
Entry level, mid-range and high-end top picks.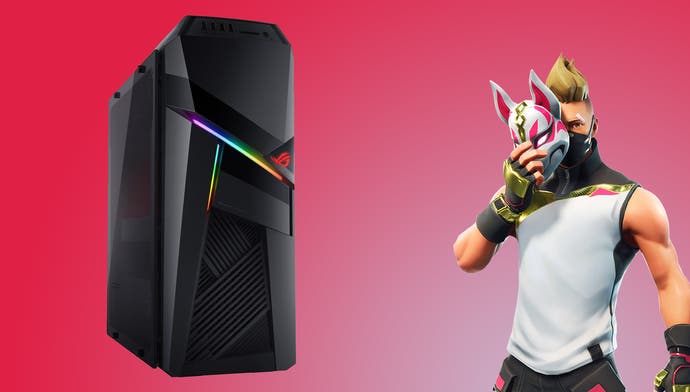 By now, it seems safe to say that Fortnite has moved beyond just being a popular video game. Fortnite dominates the collective worlds of eSports, internet memes and pop culture at large and is showing no signs of stopping. The game is available on a wide variety of platforms, but if you want to play the best version of Fortnite possible, you're going to need the best PC for Fortnite.
With that in mind, we're going to take a look at the very best PC for Fortnite on the market right now in a variety of budgetary levels from entry-level PCs all the way up to monster gaming rigs. If you're in the market for a new gaming setup and you want to specialise in Fortnite, we've got a few things to show you.
Now, the PC version of Fortnite isn't all that intensive of a game and if you don't mind turning down some of the graphical settings, you can most likely get the game running on older machines. That said, this guide is designed to give you the best PC for Fortnite, so below you'll find a selection of PCs that will meet the recommended specifications (as described by Epic Games) and go beyond to give you a flawless gameplay experience.
Fortnite System Requirements - Recommended
Processor - Intel Core i5 2.8 GHz
Graphics - NVidia GeForce GTX 600 series or AMD Radeon HD 7870
RAM - 8GB
Storage - 19.76GB
Operating System - Windows 7/8/10 64-bit
It's worth noting before we start that computer models differ by territory so while I'm covering UK-based systems, the links you'll find (if you happen to be a US-based reader) will be the closest equivilent in price and model for your territory. Long story short, if the link takes you to a PC that's about the same price and specifications but has a different name, don't worry about it, it'll do just fine.
For more Fortnite related content, be sure to check out our guides to the best Fortnite mouse, the best Fortnite shirt and, indeed, the best Fortnite merch from around the web.
Best PC for Fortnite - Entry Level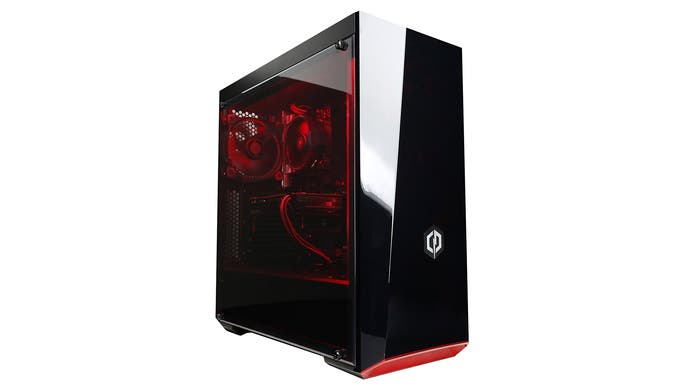 Starting things off, here's what we're going to generously call an 'entry-level' gaming PC - keeping in mind that price points of gaming PCs are generally much higher than those of your standard office PC.
The Cyberpower PC Wyvern is available for just over £700 in the UK and comes equipped with a GeForce GTX 1050Ti graphics card, an i5-8400 processor running at 2.8GHz, 8GB RAM and a 120GB SSD on top of a 1TB hard drive.
This is a solidly built machine and designed to be fully upgradable, so if you wanted to change any of the parts some years down the line you can do just that with little to no hassle.
Cyberpower PC Wyvern - i5-8400, 8GB RAM, 120GB SSD + 1TB HDD, GTX 1050Ti graphics card, Windows 10
If that price point is still a little rich for your blood, there is a slightly downgraded version of this same PC available known as the Cyberpower PC 'Sniper', which features a 1050 graphics card (rather than the more powerful Ti model), and an older model CPU. It'll still run Fortnite superbly but isn't quite as future-proofed.
Cyberpower PC Sniper - i5-7500, 8GB RAM, 1TB HDD, GTX 1050 graphics card, Windows 10
---
Best PC for Fortnite - Mid-Level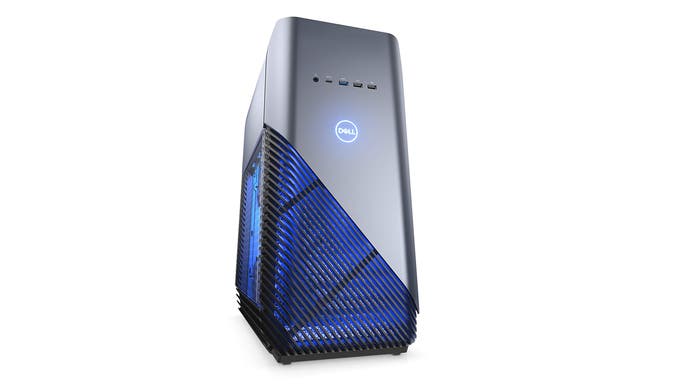 Hitting a rather attractive middle-ground between absurdly expensive gaming PC and budget build, this Dell Inspiron 5000 gaming desktop comes kitted out with a lot of excellent parts that should keep your system future-proofed for years to come while also delivering smooth Fortnite performance.
This system features an i7-8700 processor, which should be good for quite a few years to come, alongside a GeForce 1060 3GB graphics card, a 128GB SSD and a 1TB hard drive. It only comes equipped with 8GB RAM, so you may want to put that on your list of potential upgrades for the near future, but hey - you do also get some fancy blue LEDs on the case!
Dell Inspiron 5000 gaming desktop - i7-8700, 8GB RAM, 128GB SSD + 1TB HDD, GTX 1060 3GB, Windows 10
---
Best PC for Fortnite - High-End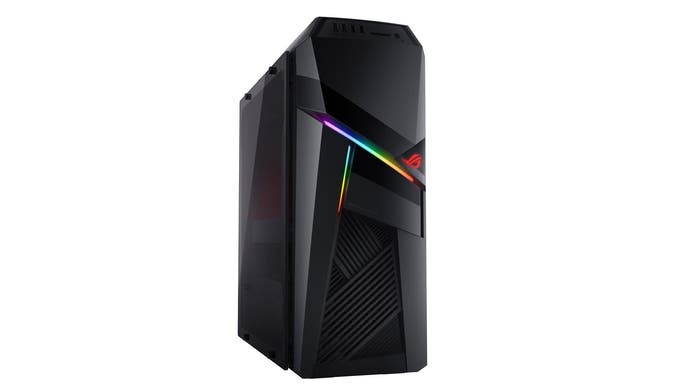 If your budget is one of the higher variety, you're in for a real treat. The ASUS ROG STrix GL12CM is a beast of a machine - and at a price point of £1800 / $2000, it probably should be.
Packed with the latest i7-8700K processor, 16GB DDR4 RAM, a GeForce 1080 graphics card, a 256GB SSD, 1TB hard drive and a very sleek and shiny case with RBG light strips akin to the masks of Battlestar Galactica's Cylons.
This system will run pretty much everything and anything you throw at it, through brute force if not through finesse, and it's fully upgradable on top of all that, so if you find yourself (in, say, five years time) needing to upgrade one or more parts, you can absolutely do that.
To put it in no uncertain terms - this is a very expensive machine, but it will serve you well for many a year to come. It'll also run Fortnite just about as smooth as it could possibly be run.
ASUS ROG Strix Gaming Desktop - i7-8700K. 16GB RAM, 256GB SSD + 1TB HDD, GTX 1080 8GB graphics card, Windows 10
---
Best PC for Fortnite - Laptop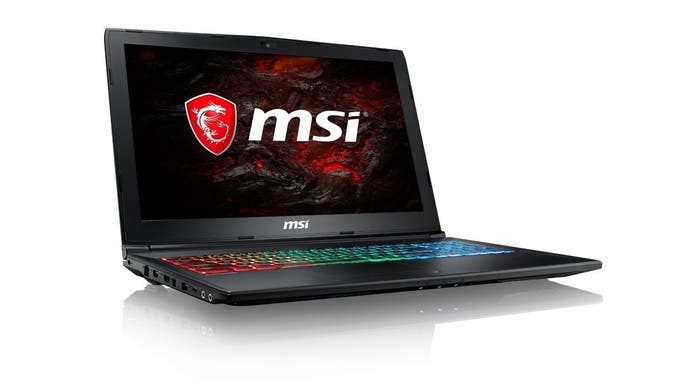 Of course, gaming desktop PCs aren't for everyone. If you find yourself travelling often - whether it be for work, family, or otherwise - and you don't want your Fortnite game to slip for any reason, you may want to take a look into the world of gaming laptops.
While gaming laptops can be a little hit-or-miss depending on brands, builds and timing, the MSI 7RFX-880 is a powerhouse of a laptop, packed with an i7-770HQ, 8GB RAM, GeForce 1060, and a healthy amount of storage space split across a 128GB SSD and a 1TB hard drive. That's more than enough to get you up and running with a perfectly smooth game of Fortnite and keep you going for a while to come.
MSI 15.6-inch Gaming Laptop - i7-7700HQ, 8GB RAM, 128GB SSD, GTX 1060 graphics card, Windows 10
---
---