Battlefield 2042's standard edition is £10 cheaper on PC and last-gen consoles
Here's what you'll pay for each version and platform.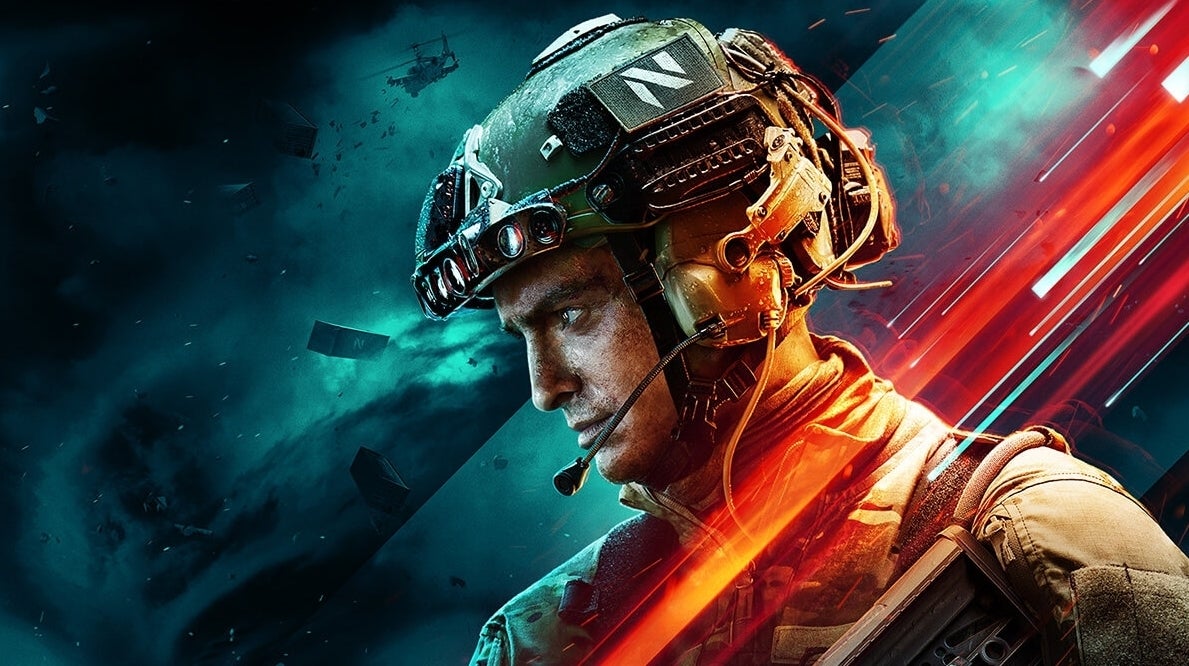 Yesterday's big Battlefield 2042 reveal gave us our first glimpse at the game's near-future setting and confirmed its multiplayer focus. There will be no campaign mode (or battle royale).
It also brought us details on the three different editions of Battlefield 2042 available, with different prices for its cheapest edition depending on where you'll play.
For this basic edition, Battlefield 2042 costs £10/$10 less on PC, PlayStation 4 and Xbox One than you'll pay on PS5 and Xbox Series X/S. For fancier editions, it's £10/$10 less on PC only.
So, Battlefield's standard edition costs £70 on PS5 and Xbox Series X/S, but £60 on PC and last-gen. This version is not cross-gen, either, so if you upgrade your console later you'll need to re-buy the game.
Next is the Gold Edition, which includes the game's Year One pass, which itself includes four battle passes, and an additional three skin bundles. This is cross-gen, so you'll have access on either Xbox One and Xbox Series X/S or PS4 and PS5. You also get a week's early access to the full game. This costs £90 for all consoles, or £80 for PC.
Lastly, the Ultimate Edition. This includes everything in the Gold Edition plus a further skin pack, a digital artbook and a digital soundtrack. It costs £110 on consoles, or £100 on PC.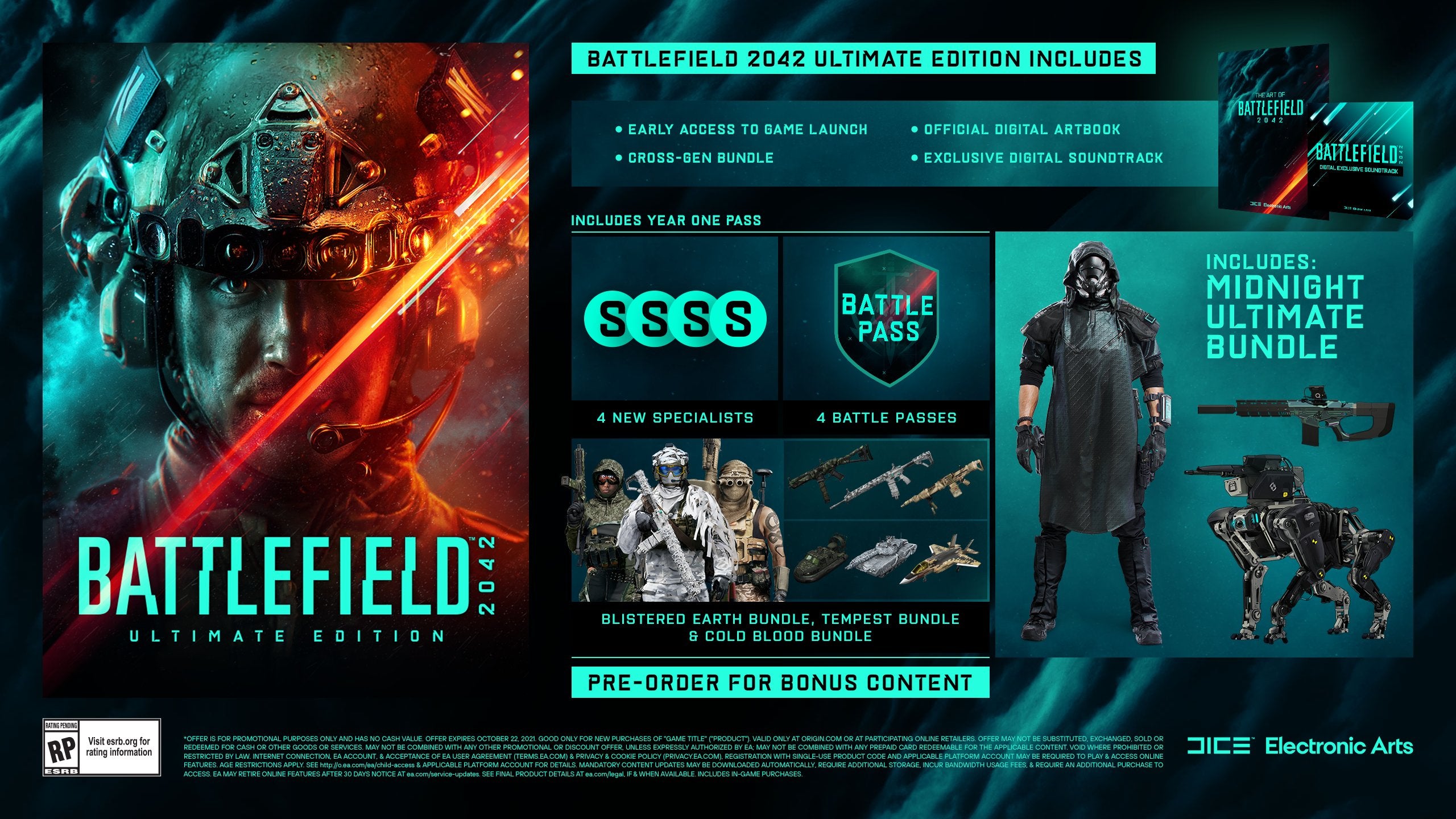 Why the difference in standard edition price on consoles? EA hasn't specifically said, though the main in-game difference you'll notice is last-gen consoles have 64-player multiplayer, while PC, PS5 and Xbox Series X boast 128 players.
Oh, and if you're an EA Access subscriber, it's worth noting there's a set of discounted prices for you:

Finally, all pre-orders of Battlefield 2042 will include open beta access, regardless of platform or price. Got all that?