Batman: Arkham Knight trailer swoops into Ace Chemicals
Amine mission.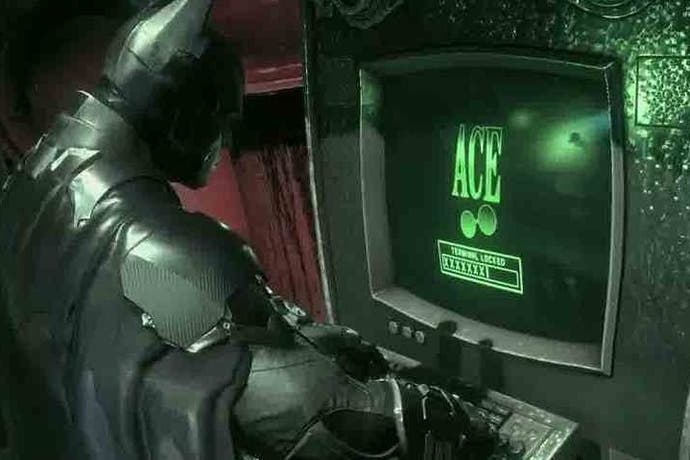 Batman: Arkham Knight developer Rocksteady Studios has released a good slice of new gameplay footage.
The trailer takes Batman to Ace Chemicals for a mission that sees him infiltrate the facility by land, air and in the Batmobile.
It's the first we've seen of the game for some time - since E3, when we also heard word of its delay into next year.
Arkham Knight, the concluding chapter to Rocksteady's trilogy, will now launch on 2nd June 2015. It had previously been due for release back in October.
The game's eponymous villain is featured extensively in the below footage - but who's inside the suit? (Our money's still on Joker...)