Atari releases RollerCoaster Tycoon Classic on mobiles and tablets
RCT1 and 2 - aka the good ones - rolled into one.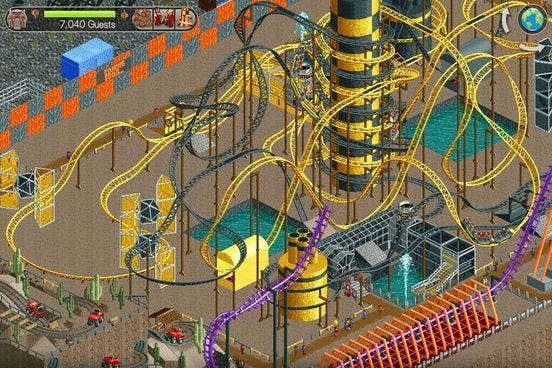 Atari has released RollerCoaster Tycoon Classic on mobile and tablet devices.
This is not the terrible, micro-transaction riddled mobile game RollerCoaster Tycoon 4, nor the equally terrible PC game RollerCoaster Tycoon World. This is RollerCoaster Tycoon and RollerCoaster Tycoon 2, aka the really great Chris Sawyer originals, rolled into one.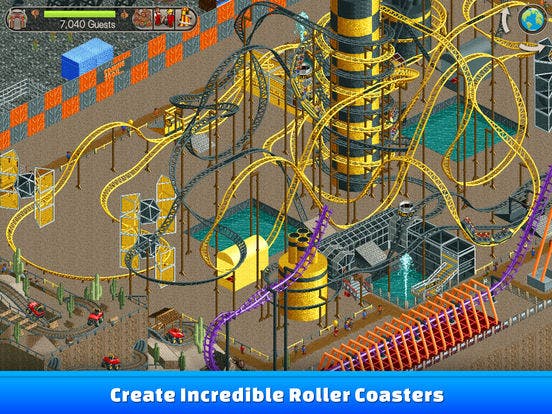 The strategy game is available now on the App Store and Google Play for £5.99. There are in-app purchases, but it doesn't look like Atari's selling boosters or anything like that. Rather, it's selling expansion packs and a park scenario editor.
We profiled Sawyer back in March, when he told us his pet project was to bring RollerCoaster Tycoon 2 to mobile and tablets.
"I think as the newer versions of RollerCoaster Tycoon have moved on in terms of style and gameplay there's now a gap in the market for the original 'classic' version of the game with its unique graphical style and more simplistic gameplay, and the success of Transport Tycoon has shown how well the mobile and tablet touch-screen interface suits this style of game," he said.
"For me personally it's a very exciting project and I'm very much looking forward to getting it finished and seeing it published."